Event Management Tips
Organize Covid Safety Measures for Your Hybrid Event with Ease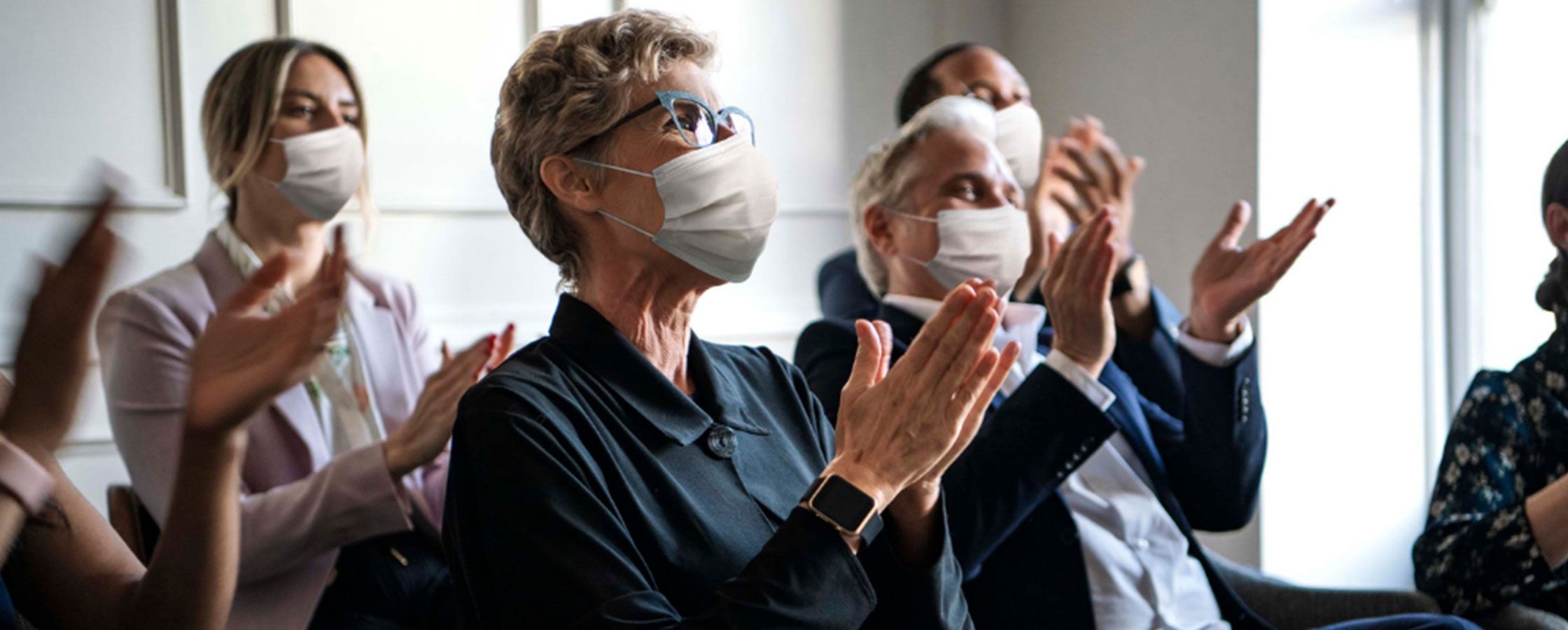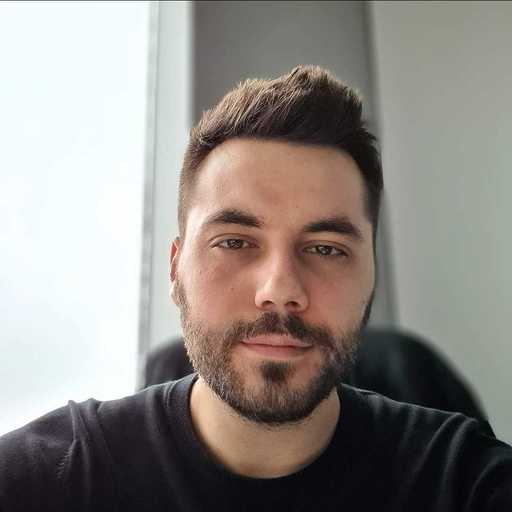 Grgur Tustonjic
Nov 17, 20215 min read
In the past two years, virtual event networking has proven that participants can create meaningful connections without being in the same physical location.
Now that events are returning to halls and venues, organizers are trying to find the best solution to support their events in times of Covid. b2match stays up-to-date on what hybrid event networking organizers need right now.
How to Define a Hybrid Event
Even though hybrid events are not a new concept, they don't have a specific definition.
Generally, they refer to events with both virtual and physical elements. The ratio of virtual versus physical depends on the organizer. You can have a group of participants onsite and stream their interaction to your remote participants.
You can also have one remote participant joining via video call and making a speech to an onsite audience. This is one of the standard setups of a hybrid event known to most people.
b2match Hybrid Event Networking Platform
b2match goes beyond that. Our hybrid event networking solution allows you to do so much more with your event than just creating live streams and providing digital content on demand.
We offer you a way to connect your onsite and remote audience in a more natural way and push the boundaries of organizing your b2b events. The various options we offer give you flexibility and grant a wide range of event configurations. We based our hybrid event networking solution on constant feedback from our customers. We made sure that it reflects the demand and the real practical needs of event organizers.
Registration for Hybrid Events in Time of Covid
When registering for a hybrid event, participants can indicate how they will attend it. Based on this, you can adjust the registration form and target either onsite or remote participants.
One of the biggest current obstacles for hybrid events is acquiring proof of vaccination or a negative COVID-19 test from participants. With our solution, you can specifically ask your onsite participants to upload any documentation necessary for attending your event in person.
Limit of Onsite Participants Due to Covid
Another obstacle that organizers are facing is the limit of participants that will be a part of the in-person event networking.
Each country has its own rules for the maximum number of people allowed in a certain location.
Our hybrid event networking platform helps you easily manage onsite participants by setting a specific limit of onsite participants attending the event. You can also set a limit for specific sessions in case they take place in different locations and allow a different number of participants.
If attending your event requires a ticket, you can also create different tickets for onsite and remote participants.
Hybrid Event Agenda Creation
Creating an agenda for a hybrid event has never been easier. You can define sessions as onsite, online or hybrid, so that your participants clearly understand what they can or cannot attend.
Our platform automatically prevents remote participants from attending an onsite session. This way, you don't have to worry that a remote participant will take away a spot intended for an on-site participant.
Meetings Between Onsite and Remote Participants
The most successful hybrid networking event is one where remote participants feel like they are part of the event and not just bystanders watching through their screens. This is exactly where our solution shines the brightest.
B2B meetings lie at the heart of b2match, so we made sure that remote participants do not feel left out. Therefore, our hybrid solution allows them to have online audio and video calls with onsite participants. This way, they can meet potential business partners, create meaningful connections, and discover new opportunities as if they are attending the event in person.
Our online video calls are seamlessly integrated into the event website. They do not require downloading or installing any additional software. Participants simply book meetings with each other with several clicks and our platform automatically generates a meeting in their agendas. The type of meeting is based on the attendance types of the participants and the types of the sessions. This way, you can have three different types of meetings for your event:
Two onsite participants can meet in person at a designated table.
An onsite participant can sit at a reserved table and use their laptop, tablet or smartphone to join a video call with a remote participant.
Two remote participants can have a standard video call.
We have already entered the age of the "new normal" and online video calls have become the standard both in the workplace and in everyday life. This is what many organizers already realized when they organized virtual events, so there is no reason why you should not switch your onsite event to a hybrid one.
Time zone differences
Organizers are often concerned about solutions that address the time zone difference between meeting partners.
Our solution solves this problem by adapting the participant's entire agenda and meetings schedule to their time zone.
A participant in Vienna will see the meeting scheduled for 3 PM, while their meeting partner in New York will see the meeting starting at 9 AM. This way, participants do not have to bother with calculating the time difference.
Pivoting from hybrid event to virtual in times of Covid
Organizers need to deal with unexpected circumstances that might prevent participants from attending an event in person.
We took care of this problem by allowing participants to easily change their attendance type from in-person to remote. This will automatically convert their existing meetings to online video calls so that they do not need to cancel their scheduled meetings.
The Future of Hybrid Events
Hybrid events represent the best of both worlds. You can create your classic in-person networking event and expand it to its full potential by allowing remote participants from around the world to join.
By increasing the number of participants, you can attract more event sponsorship and marketing opportunities.
You can also cut costs by booking a smaller venue in order to only accommodate a selected number of participants.
Last, but not least, you can bring your events to a whole other level by following the trends of modern technology. For example, by using an AI event matchmaking solution.
There is No Better Time to Organize Hybrid Events
There is no better time to organize a hybrid event than now. Our hybrid event networking solution makes it effortless. We made sure to utilize our years of experience in the event industry to improve our tool in a way that would benefit almost all kinds of events.
The global pandemic has already changed the way we look at the world, and the event industry was no exception. That is why hybrid events will definitely remain an important topic for years to come. Some even refer to them as "the future of events after the pandemic."
You'll want to choose the right b2b event management software. Contact us and see why we believe that at b2match, the future is already here.
Inspired? Get in Touch and Let Us Help Make Your Next Event a Success.
Contact Sales
---
Related articles
Event Management Tips

Hosting investor events is a crucial component of a startup's journey toward success. These events provide opportunities for entrepreneurs to showcase their ideas, connect with potential investors, and secure funding to fuel their growth. However, organizing a stellar startup investor event requires

b2match

Jul 28, 20233 min read

Event Management Tips

Pitching at startup investor events is an exciting opportunity for entrepreneurs to showcase their ideas, attract funding, and propel their businesses to success. However, navigating the pitching process can feel a bit overwhelming. It requires careful preparation, effective communication, and an un

b2match

Jul 28, 20234 min read

b2b Matchmaking

Event organization is not what it used to be. In an industry that's constantly evolving, staying ahead of the curve requires staying informed about the latest trends and developments. The year 2023 is no exception, introducing fresh and exciting dynamics in the realm of event networking that is set

b2match

Jul 28, 20234 min read