Check-In Event App

for In-person and Hybrid Networking Events

Check-ins are a crucial part of your onsite event networking experience, and we know it. That's why our mobile check-in app ensures quick multi-location event and session check-ins of your participants from any device.

Contact Sales

Mobile App

QR Code Scanning

Check-In

Locations

Badges & Tickets

Multiple Events Management

Offline Mode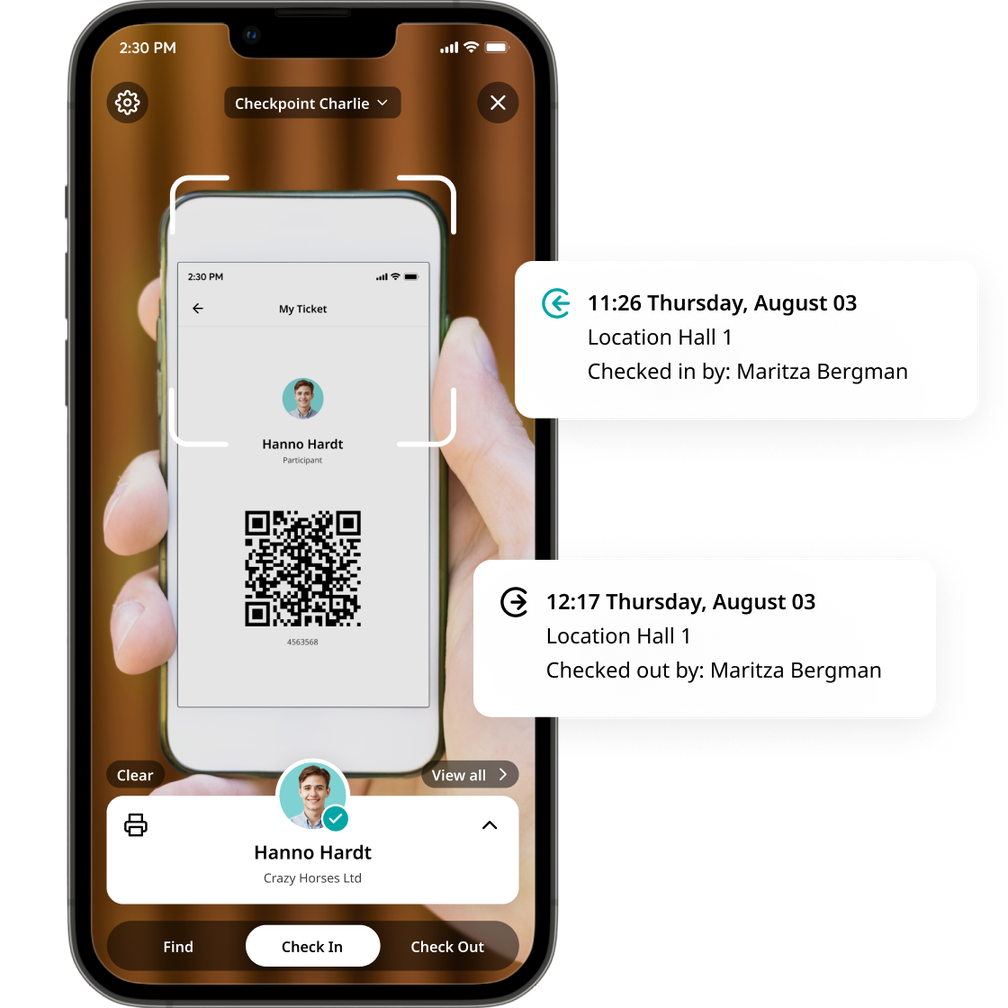 b2match Entrance. A Check-In App to Make That First Impression a Positive One
Manage multiple events, search participant lists, know where they are, and keep it fast and smooth with a QR code scanner.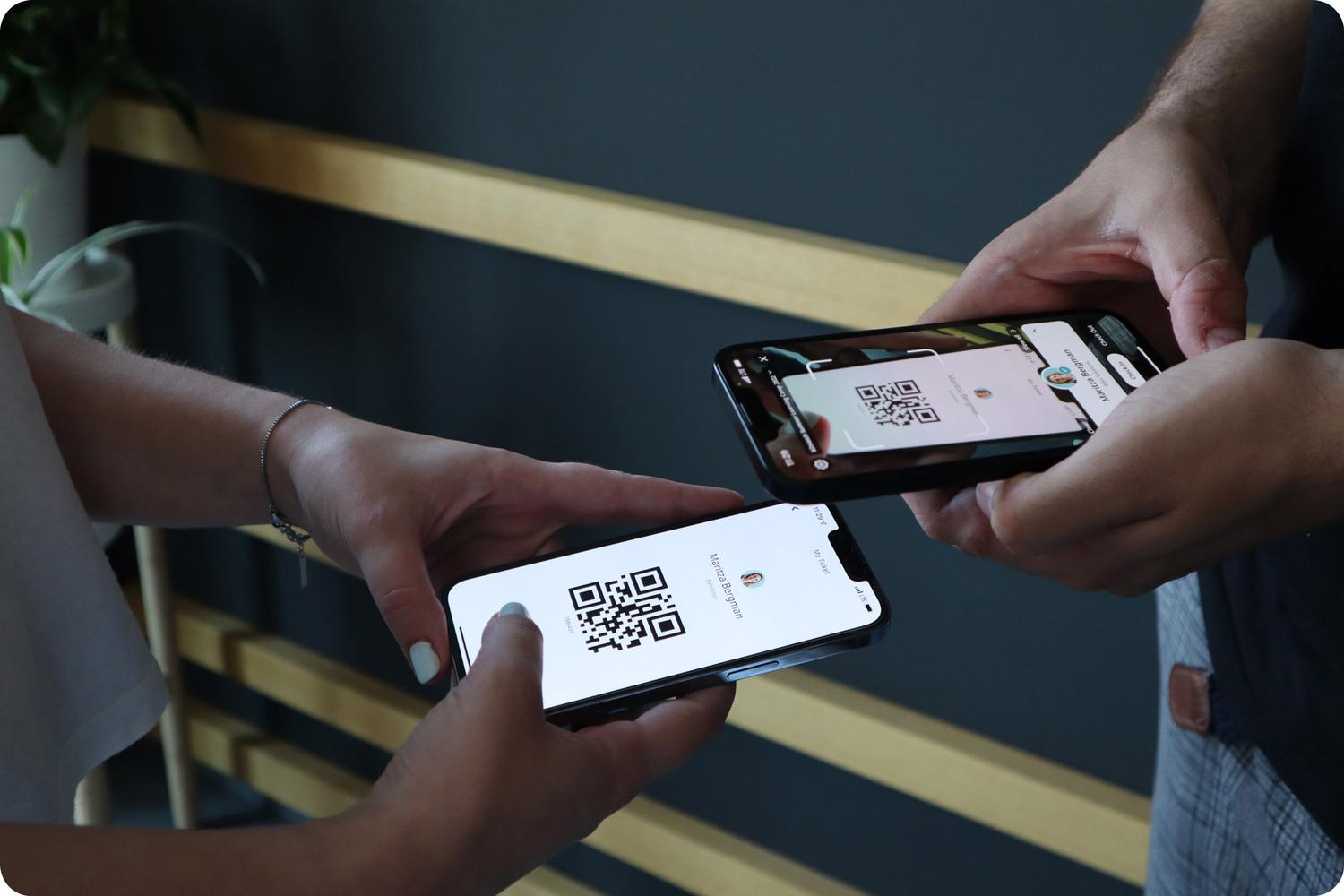 Check In Participants

Scan participant QR code to quickly check-in participants to networking event or session location.

Check Out Participants

Scan participant QR code to check-out participant from the networking event or session location.

Find Participants

Scan participant QR code to find where the participant is if needed.
Enrich Your In-Person Event Experience
Contact our sales team now and discover our powerful features designed to help you deliver a seamless event networking experience you're proud of.
Contact Sales
Explore Our Check-in App Features for Your Networking Event
Manage multiple events, search participant lists fast, and keep it easy with a QR code scanner.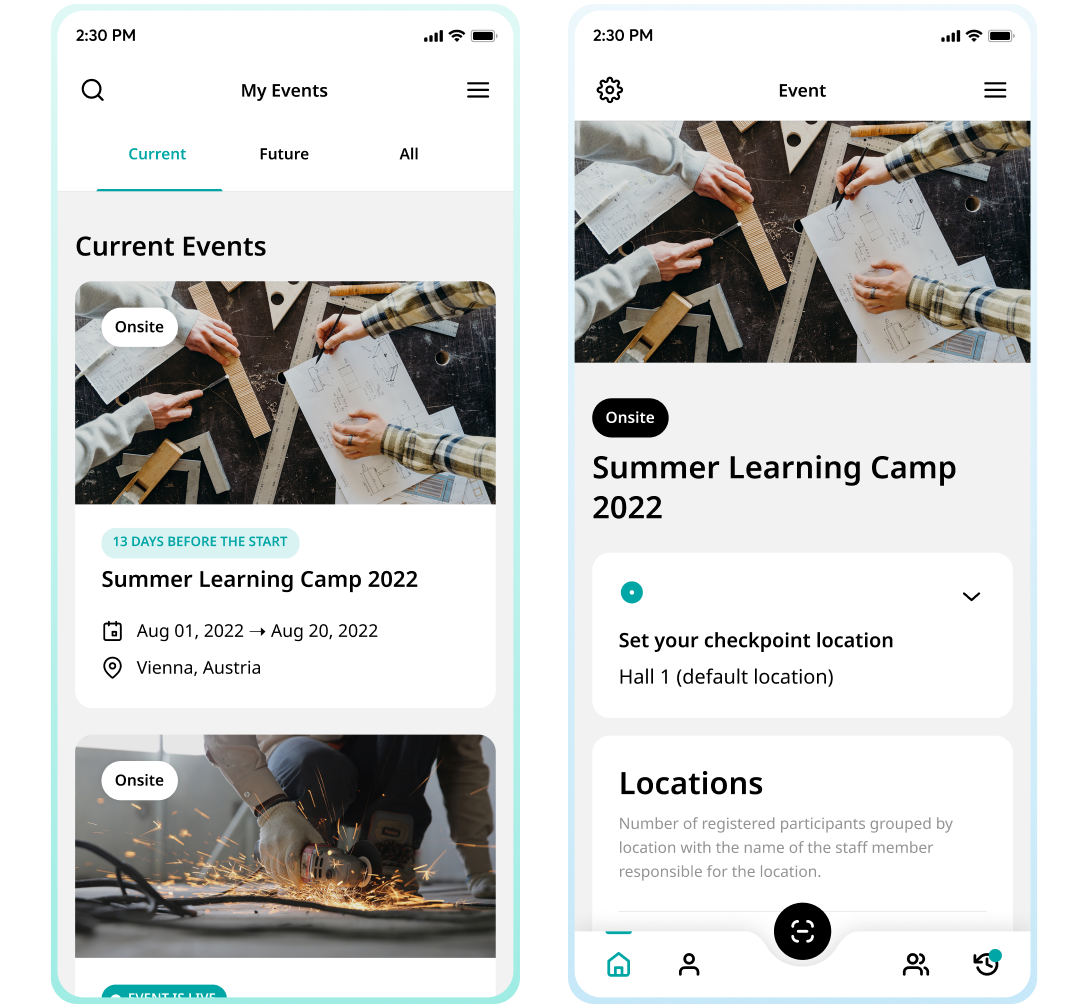 Multi-event support
Manage Multiple Networking Events With One Mobile App
Easily browse and monitor all your networking events. Select one by searching for it or browsing through the list of ongoing, future or all events.
Get detailed insights such as:
Number of checked in or absent participants (on the event or by location)
Details about networking event organisers
Short info about the event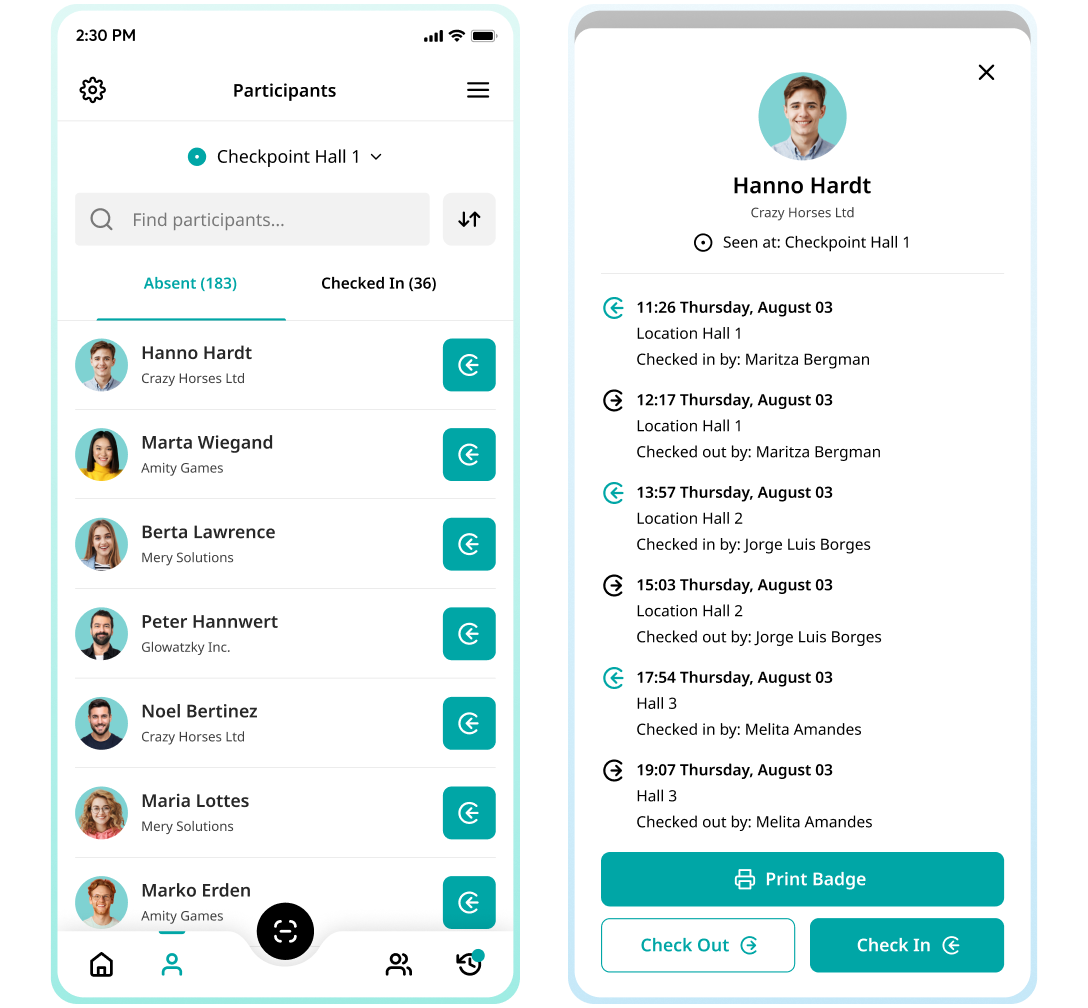 List of participants
Know Where Your Event Networking Participants Are
Check participants in or out
Search, sort, and go through the list of absent and checked in or out participants at the selected location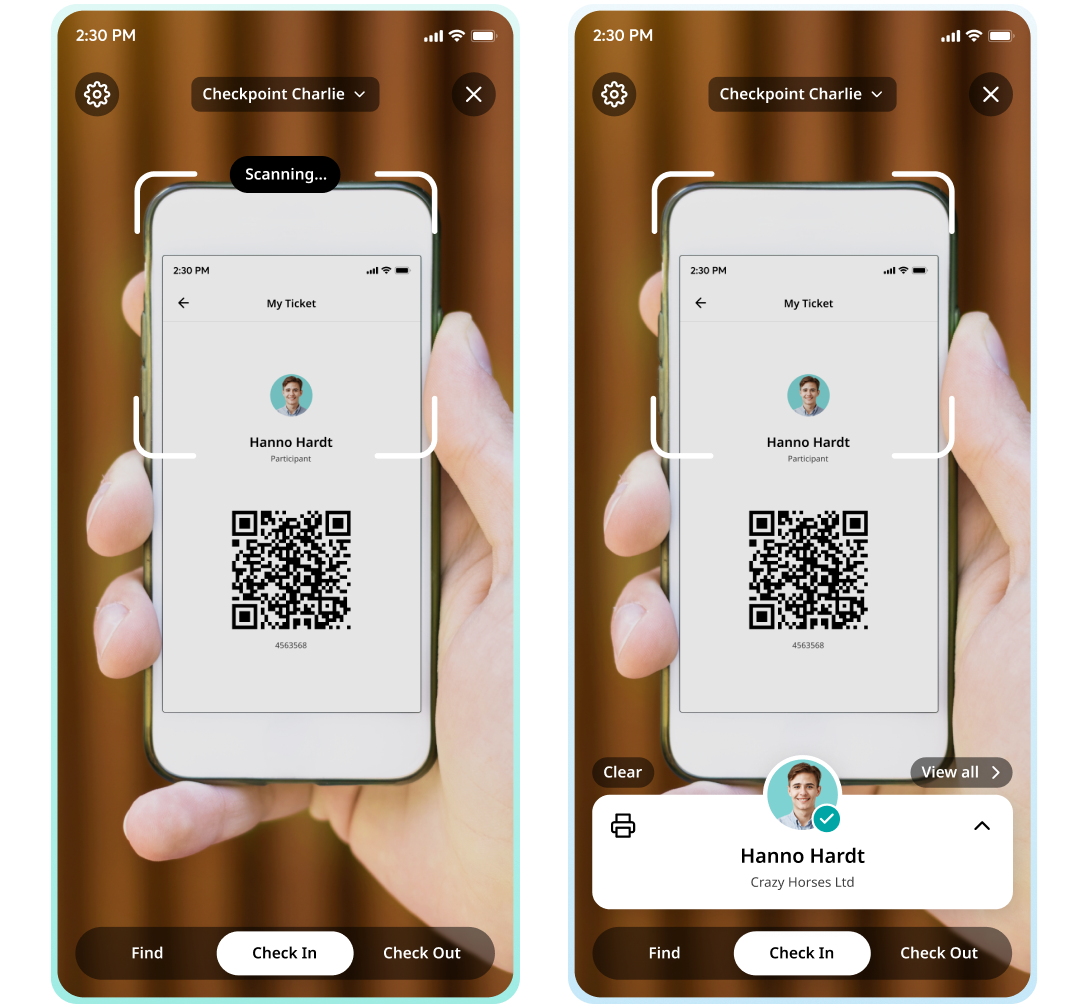 QR Scan & Realtime syncing
Simple Event Networking Check-in With QR Scanner
Make waiting time and long lines disappear. Use a QR scanner to easily check-in participants as they arrive by scanning their custom QR code.
With real-time participants synchronization, you have control over your participants check-ins and check-outs and current location across all devices.
At each check-in location at the event venue, repeat the check-in process (if multiple locations are created).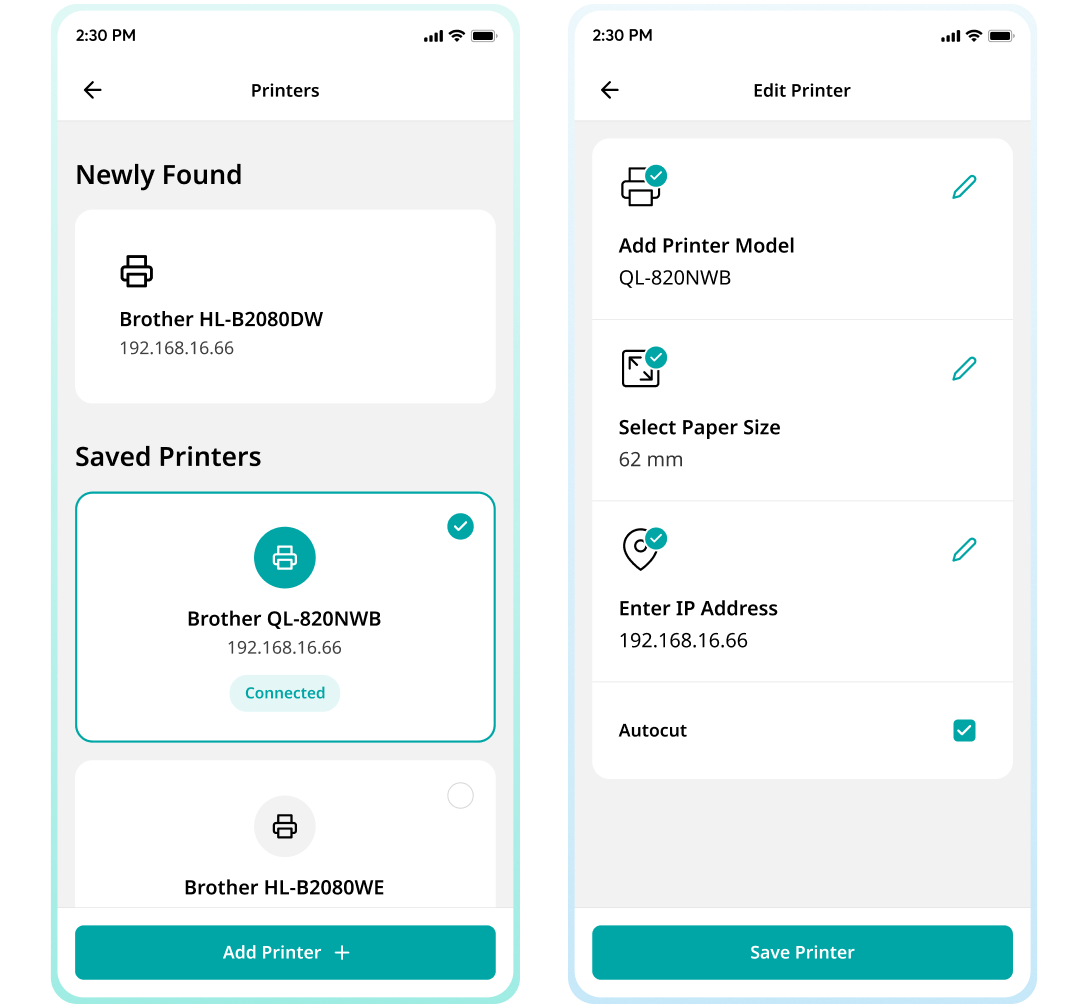 Badge printing
Print Badges and Tickets Wirelessly From Your Device
Browse your saved printers or set up a new connection in order to print participant badges and tickets wirelessly.
Find and connect with wireless printers with just a few swipes of a finger
Quickly print event networking badges to facilitate fast check-in process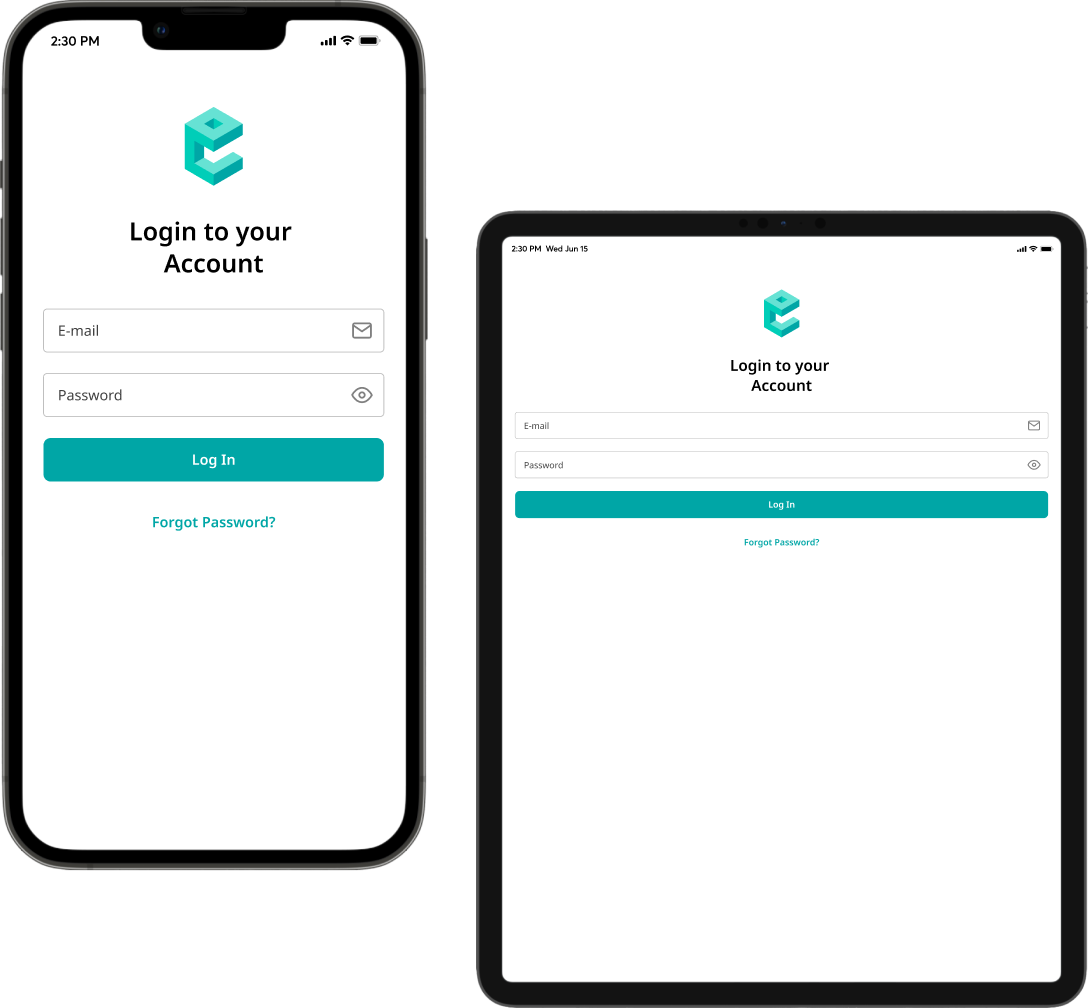 Cross-device compatibility
Event Mobile App on Your iOS or Android Device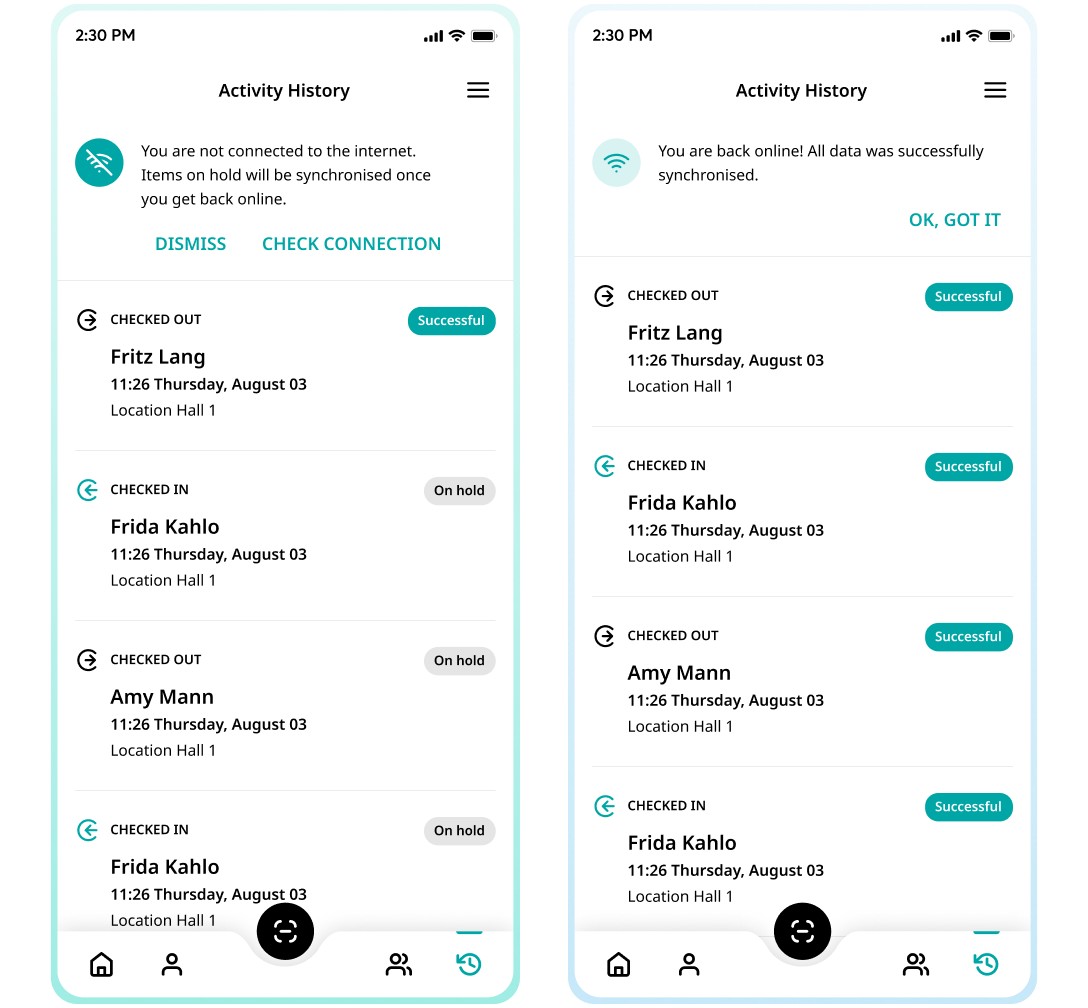 Offline mode
Keep Check-In Steady Even When Internet Isn't
Steady onsite internet connection isn't always ensured. We've got you covered with offline mode.
Offline mode saves all your check-ins and check-outs
Once back online, changes will be updated and synced with other organisers across devices
Knowledge Is Key, We Happily Share It
b2b Matchmaking

On any type of b2b event, whether the focus is on virtual, hybrid or in-person event networking, rich participant profiles are a crucial factor for increasing the number of meetings. The more information they show, the more likely they are to pique the interest of other participants. However, it is

Grgur Tustonjic

Mar 3, 20223 min read

Event Management Tips

It can be difficult to make event networking more sustainable and green - especially if you're on a budget. Here are some tips to help you get started: 1. Do Your Research Before you start planning, it's important to do your research and figure out what sustainability means to you and your event ne

Britta Pichler

Jun 13, 20223 min read

Event Management Tips

Organizing a successful event means understanding the real value points of event matchmaking and making sure you deliver on them. Because when they are addressed well, it will inspire participants to network among themselves. And that's the real value of your event. So let's dive into some intense

Britta Pichler

Jun 14, 20224 min read
Questions About Check-in App Features or Want to Learn More?
Contact Sales