Virtual events
Expand Your Reach With A
Virtual

Event Networking Platform

Reach a global audience and open up a new world of opportunities for your participants. Utilize a virtual event networking platform and engage your audience with features that make event matchmaking a breeze.

Contact Sales

Meetings

Integrated Video Conferencing

Speakers

Agenda

AI Matchmaking

Live Stages

Marketplace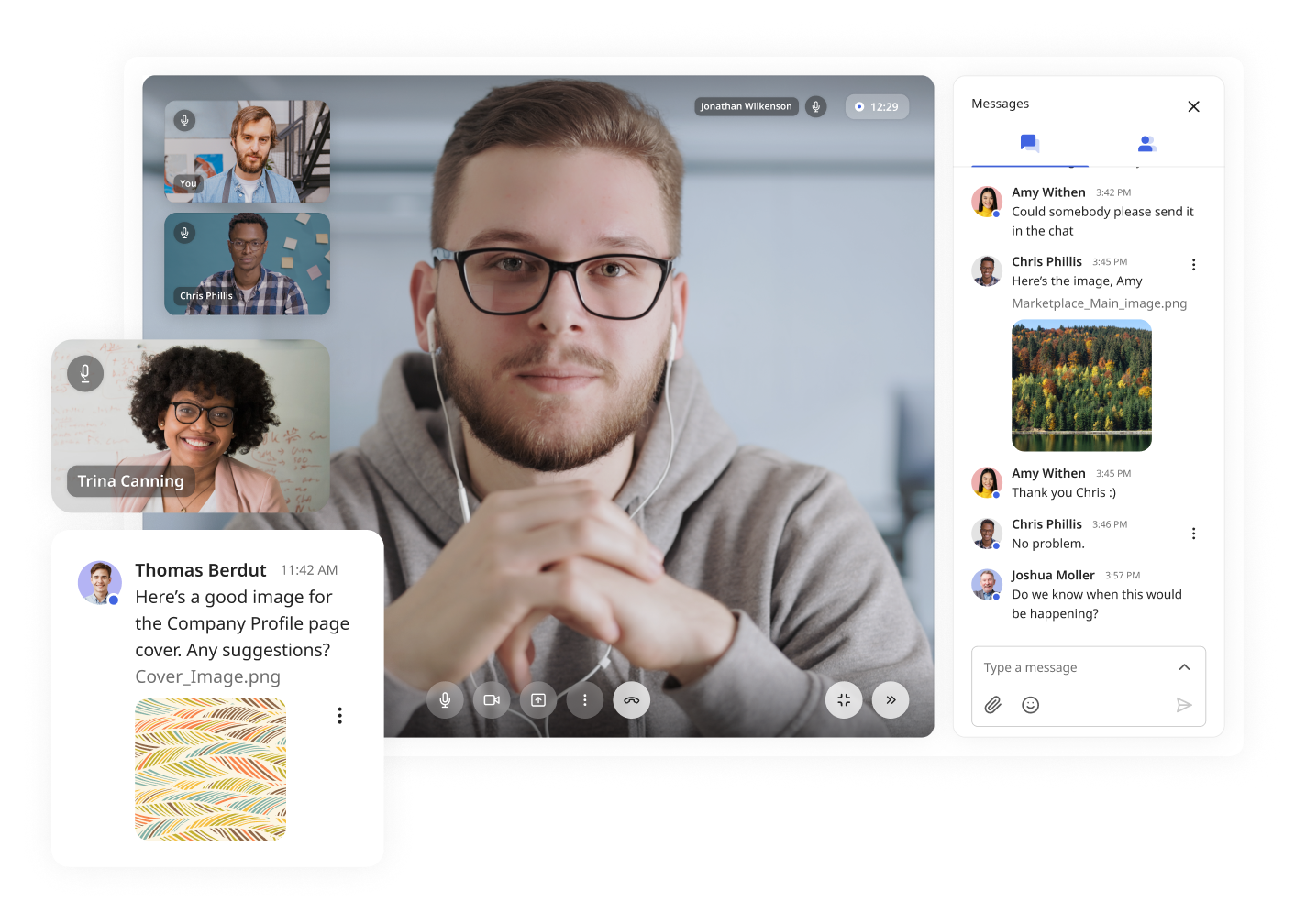 Everything You Need to Easily Run Virtual Networking Events that Promote Collaboration
Our virtual event features create an immersive experience for your event participants. Help them expand their network by taking your event to the next level and attracting an international audience.
online meetings
Fully Integrated Solution for One-on-One or Group Online Meetings
Let your participants connect effortlessly. With our fully integrated tool for online meetings, business opportunities are just a few clicks away.
Participants request and schedule 1-to-1 or group online meetings easily
Our built-in video call feature requires no additional software or plugins
Screen sharing and integrated chat allow participants to share content
online VIdeo conferencing
Easy-to-use Web Conferencing Tool for Any Type of Group Session
Create any kind of group online session and convey your event's content without limitation. That includes increasing attendee engagement to keep your sessions exciting and engaging.
Run online conferences, workshops, webinars, and more
Utilize the built-in screen sharing and chat features to engage participants
Record your sessions and share the video with participants afterwards
Easily integrate other video conferencing tool when needed
Effortlessly Broadcast Your Sessions to Large Audiences with Livestreaming
When the number of attendees gets too big, utilize RTMP streaming. This creates an enhanced user experience and a real-time feel during your event.
Set up RTMP streaming to minimize the delay between the broadcast and the viewer
Run multiple live streams and stages for different audiences
Use the built-in livestream chat to conduct Q&As and moderate sessions
Eeasily embed external engagement tools to increase participant engagement
Integrate Any Streaming Provider
Already have your livestream planned via another provider? No problem, with b2match you can integrate any streaming provider of your choice. Your event, your rules.
Knowledge Is Key, We Happily Share It
Event Management Tips

You know that your event website is an essential piece of your virtual, hybrid or in-person networking events. You use it to promote your event, increase registration numbers, inform participants, and lower your overall workload. However, your event website only does all that when you put it to work

Britta Pichler

Jun 2, 20213 min read

b2b Matchmaking

The event industry is changing so fast that it can make any event organizer's head spin. Hybrid event networking is the new buzzword of late. But what does it really mean, what are the real benefits, and how can you actually implement a hybrid event? What Are Hybrid Events Hybrid events are a mergin

Britta Pichler

Jun 28, 20213 min read

Event Management Tips

In the past two years, virtual event networking has proven that participants can create meaningful connections without being in the same physical location. Now that events are returning to halls and venues, organizers are trying to find the best solution to support their events in times of Covid. b2

Grgur Tustonjic

Nov 17, 20215 min read
In Need of an All-In-One Event Management Platform for Virtual Events?
Contact Sales