We Are More Than Just Software
At the core of everything are our people. We are a diverse and multidisciplinary team dedicated to creating an interactive product that makes the most of every interaction.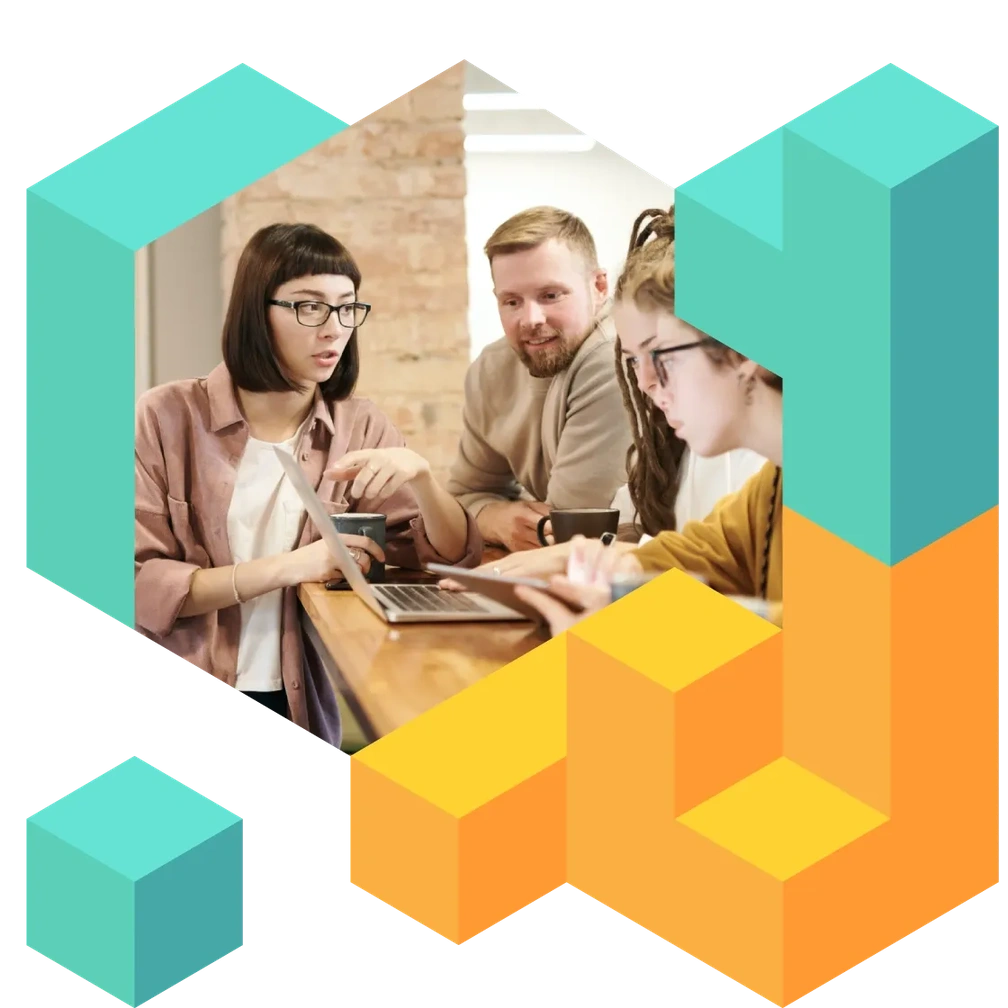 Making the Most of Every Interaction
Our vision is to make the most of every interaction, to help create meaningful business connections, so that good ideas can become reality and be brought to market. Our mission is to create the most compelling and user-friendly event management system for business events – a product that empowers participants to establish meaningful connections and build purposeful partnerships.
Trust

Why we work as a team

Innovation

Why our business still stands

Collaboration

Why we think work is fun

Transparency

Why you can count on us
Great Teamwork Comes About When People Share the Same Mottos
Be easy-going

Be easy-going as it makes it nicer to work together.

Express yourself

See work as an array to express yourself and your talents, rather than a job that earns you money.

Live our motto

Live a bit by the motto work hard, play hard.

Keep promises

Keep your promises as this is the only way we can get things done.
Meet the b2matchers
We are a creative, diverse and passionate team of Engineers, Designers, Business Experts, and Managers. Our multidisciplinary know-how, expertise, and experience are essential for creating and delivering the event management software of the future.
Management
Mirza Ceric

CEO

Kurt Burtscher

Senior Partner
Product
Goran Popović

Head of Product

Bernard Radman

Team Lead / Mobile Developer

Danijel Snjegota

Product Designer

Marko Pranjić

Frontend Developer

Vesna Pipalović

Frontend Developer / UX Designer

Anamarija Markovinović

Frontend Developer

Martina Perleta

Backend Developer

Luka Kušina

Team Lead / Backend Developer

Magdalena Ðukić

UX Designer

Klara Banić

Frontend Developer

Luka Orešković

DevOps Engineer

Sven Kovačić

Frontend Developer

Ana Leventić

Backend Developer

Fran Hrabar

Machine Learning Engineer

Mateo Imbrišak

Backend Developer

Tin Prvčić

Mobile Developer

Lana Banjac

Graphic Designer

Grgur Tustonjić

Product Manager

Zrinka Cvitanović

Junior Tester & Frontend Developer

Marcin Nieborak

Full Stack Developer

Krunoslav Tomičić

Junior Frontend Developer

Grgur Crnogorac

Junior Backend Developer
Customer Success
Kristina Kralj

Customer Success Team Lead

Simone Weinmann

Customer Success Manager

Marija Marković

Customer Success Manager

Sarah Pehar

Customer Success Manager

Emilija Gregurec

Customer Success Agent

Terezija Gerbus

Customer Success Manager

Anamarija Katušić

Customer Success Manager

Ema Belas

Customer Success Agent
Sales and Business Development
Diego Sosa

Strategic Account Manager

Iustin Ungureanu

Sales Manager

Matteo Treichl

Sales Development Representative
Marketing and Communications
Sara Svalina

Content Creator

Jelena Skomrak

Junior Copywriter

Mara Kolak

Junior Marketing Analyst
Human Resources
Dunja Vuković

HR Generalist
Administration
Magdalena Palka

Office Manager

Sanja Baretić

Office Manager
Diversity, Inclusion and Equality is Key for Success
36

Team Members

11

Countries of Origin

2

Collaborative Offices
Join Our Team
Join our team and help transform the event industry as we know it.
Didn't find a job that matches your skills? Feel free to send us an open job application via email.
We may need you, but we are not quite aware yet. Tell us a few words about yourself, we always have a place for exceptional people.
Our Offices
We have beautiful offices in Vienna and Zagreb, but we are also remote friendly with our digital office Slack.
Vienna, Austria

Mariahilfer Str. 17

Zagreb, Croatia

Radnička cesta 80