Welcome to b2match
Event
Networking Platform

That Empowers Connections

Effortlessly organize and host in-person, virtual, or hybrid events & communities. With b2match, your participants start with a match and finish with meaningful partnerships.

Contact Sales

Registration

Ticketing

Website Builder

AI Matchmaking

Meetings

Table Management

Agenda

Marketplace

Speakers

Exhibitors

Sponsors

Conversations

Surveys

Explore Features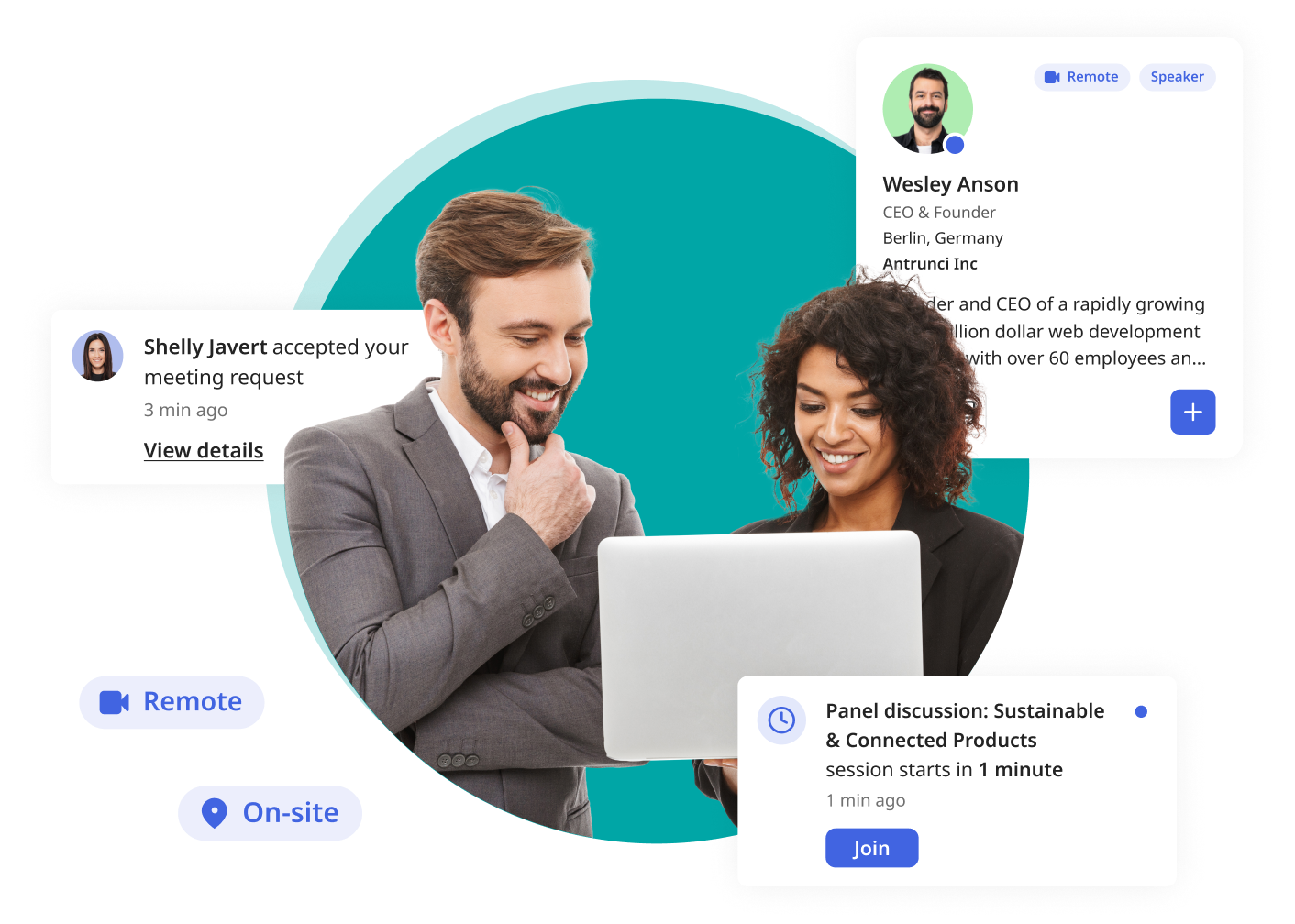 Join Thousands of Global Businesses Who Trust in Us
People, brands and companies around the world planned their events with our smart event technology.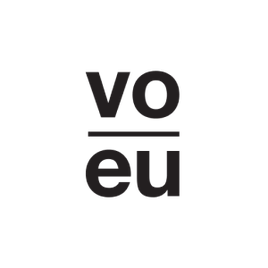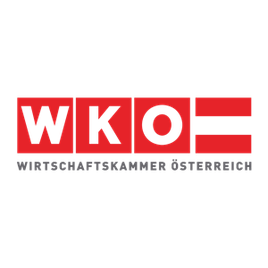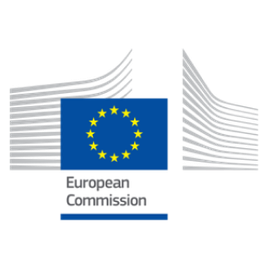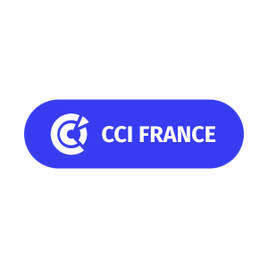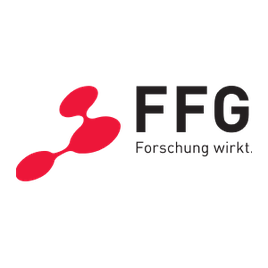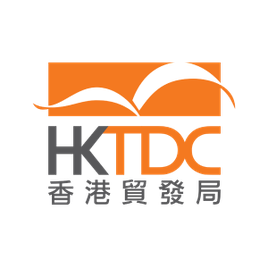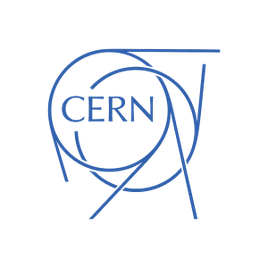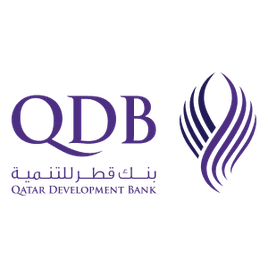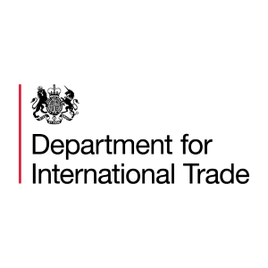 What is b2match?
Dive into the b2match video introduction and uncover the magic behind our event networking platform.
Any Event Type You Need
A Complete Event Solution that Fits Your Needs
An all-in-one event management software for organizing inspiring and engaging in-person, hybrid or virtual events.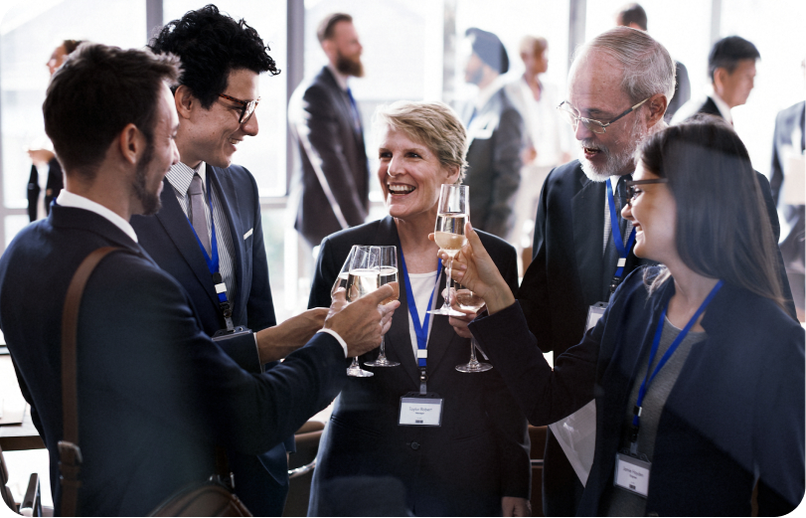 PHYSICAL
In-Person Events
Elevate your in-person networking event experience with our AI-powered profile recommender, personalized agenda builder, mobile event app, check-in app, and more. Create an efficient and engaging networking event that builds collaboration.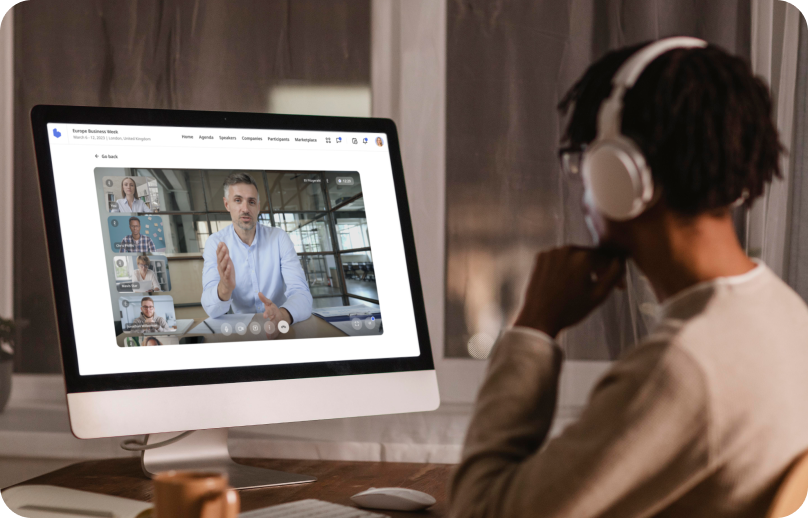 ONLINE
Virtual Events
Reach a global audience with a highly interactive online networking platform, help participants connect with a fully integrated video meeting solution, and create an immersive event experience every bit as exciting as attending in person.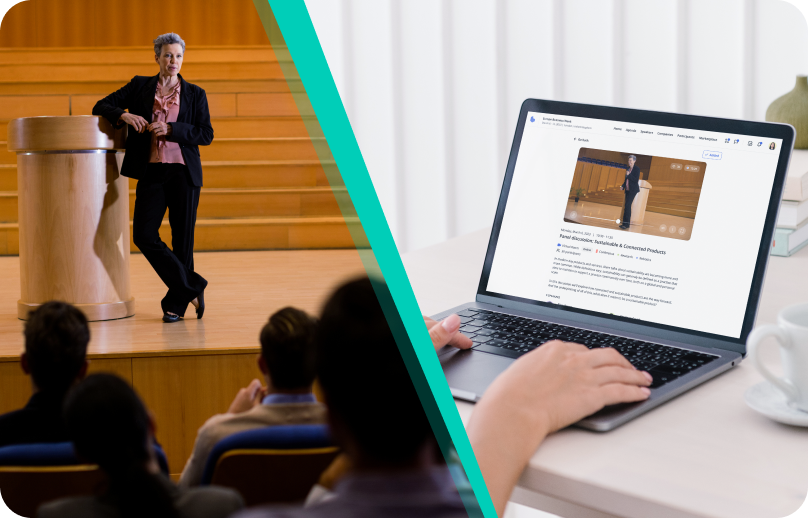 HYBRID
Hybrid Events
Combine the excitement of in-person events and the global reach of virtual events by organizing engaging and unforgettable hybrid events without geographical limitations. Simple event setup. AI-driven, intuitive matchmaking and meeting management.
Inspired? Get in Touch and Let Us Help Make Your Next Event a Success.
Contact Sales
Innovative
Revolutionize Your Event Networking and Facilitate Business Opportunities
Plan and create engaging networking events that will facilitate long-lasting connections.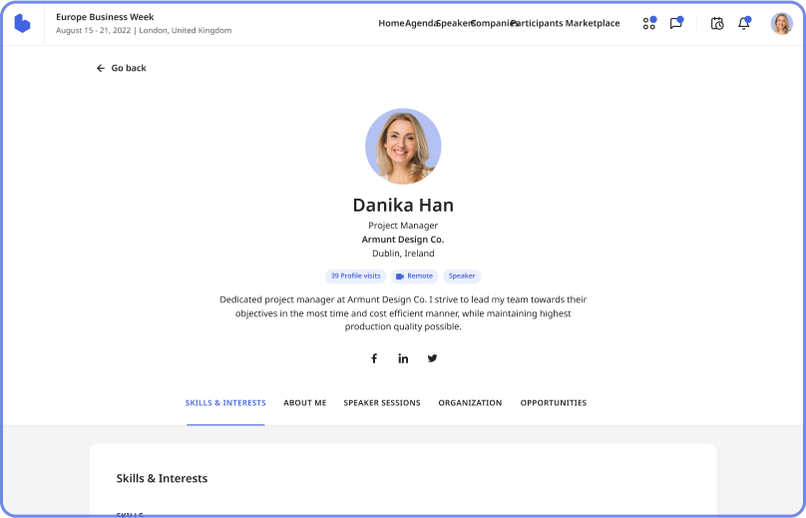 NETWORKING PROFILES
Rich Content Creates Opportunities
A business card of the future. Create more business opportunities for your participants with rich profile pages. More user friendly and structured than ever before.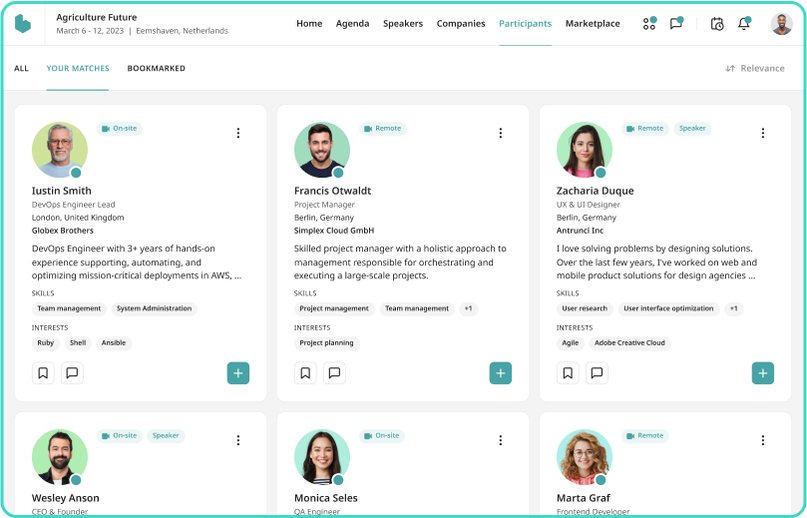 SMART MATCHMAKING
AI-Driven Technology Builds Connections Faster
AI-powered matchmaking features that drive results effortlessly. Let our smart machine learning algorithms do the hard work and help you connect the right business partners.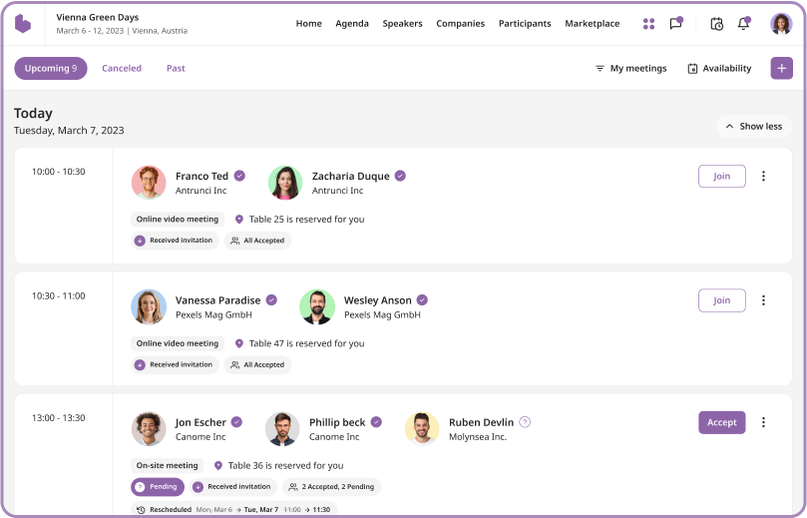 B2B MEETINGS
Simple Matchmaking Features That Simply Work
Intuitive and easy meeting management both for participants and organizers. Integrated video meeting tool allows your participants to conduct goal-oriented meetings with ease.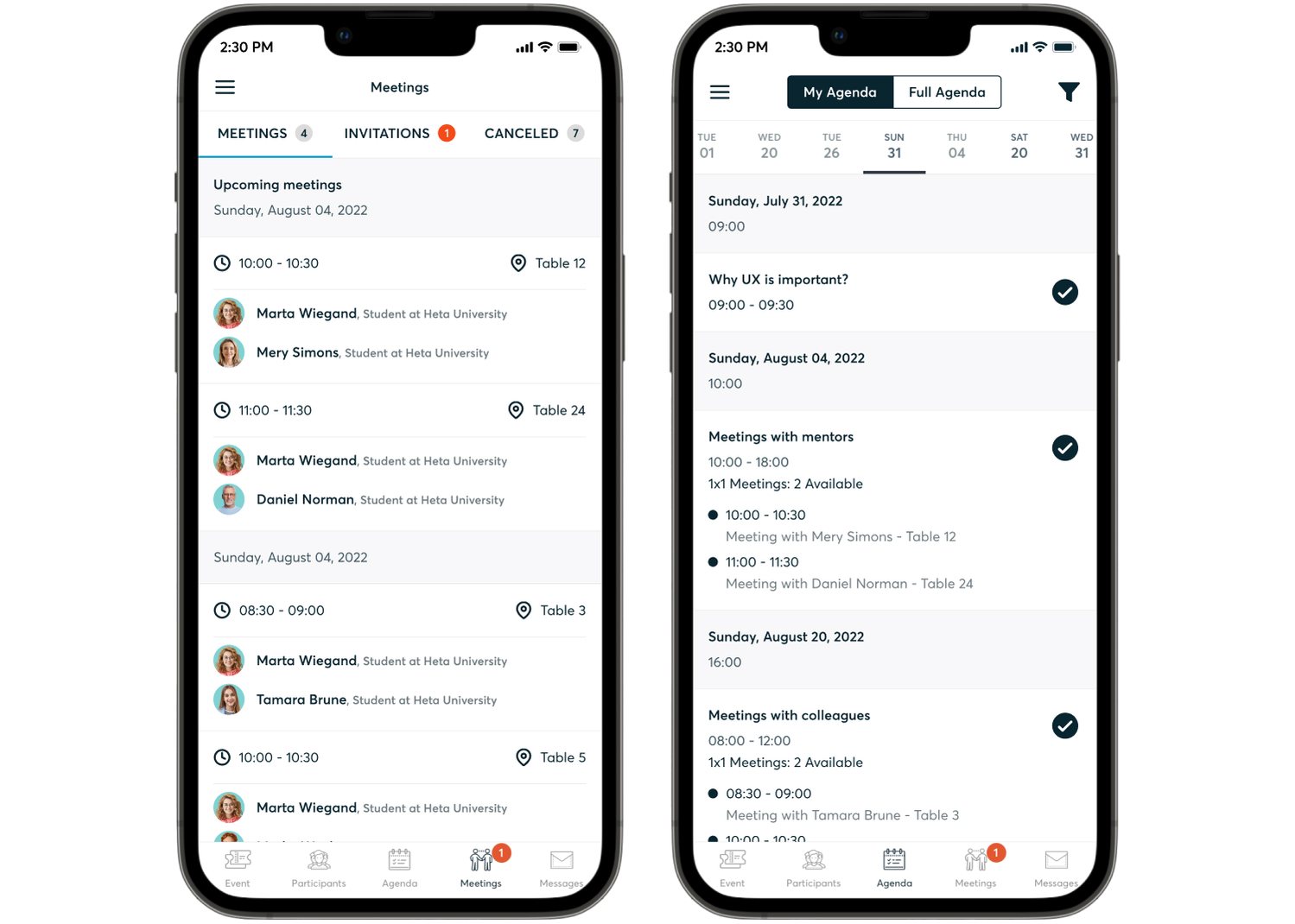 EVENT MOBILE APP
Upgrade the In-person Event Experience with an Engaging Mobile App
Make attending events exciting with a mobile app built for networking. Available for download in the Apple App Store and Google Play Store.
Easy access to the full event agenda, participants and company lists with smart search functions
Flexible and easy meeting management
Meeting and push notifications
Real-time messaging
Since 2013 We Have Had
+1 260 000

B2B Meetings Hosted

+8 500

Events Facilitated

+1 250 000

Participant Accounts Created
Explore Events
Organizers Across Various Industries Trust Us to Deliver Their Events








Read Their Success Stories
Our Success Stories
See How We Help Teams Achieve Their Goals
Get a behind-the-scenes glance at how b2match contributes to the success of buyer-seller events, innovation partnering events, investor meets start-up events, or job fairs and trade shows.
Health
IHI Kick-off and Brokerage Event: Driving Collaboration and Innovation in Healthcare
Learn how b2match's innovative event management solution helped the Innovative Health Initiative host a successful kick-off and brokerage event.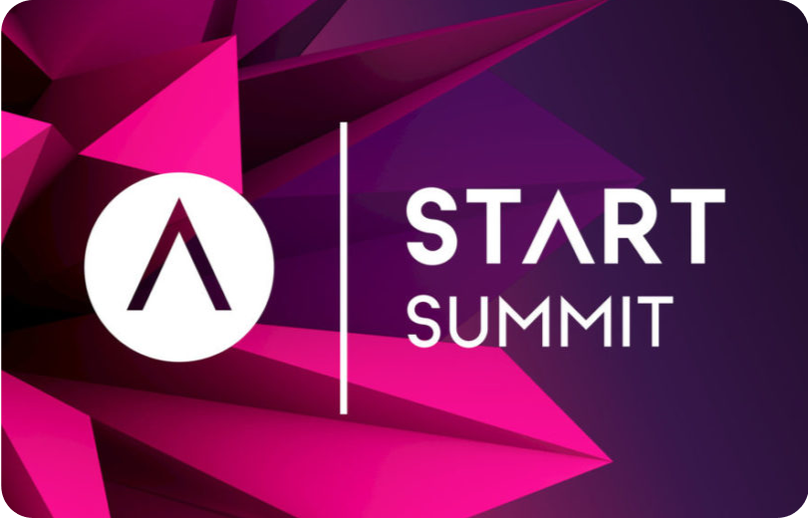 ICT
START Summit Utilizes b2match to Foster Entrepreneurship Ecosystems
How START Summit actively promotes innovation by connecting more than 5000 startups, investors, corporates and young talents with an event matchmaking software.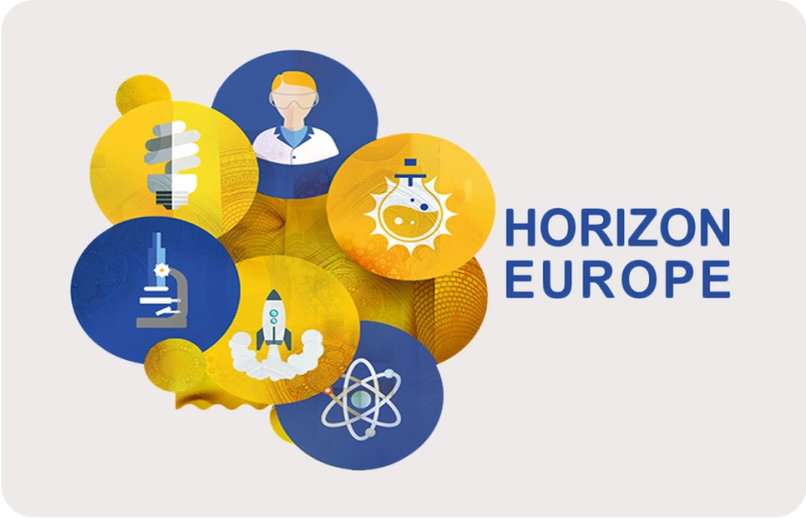 Public Administration
Horizon Europe Organizes Event Topics to Maximize Collaboration
Horizon Europe is the EU's key funding programme for research and innovation. See how the 6 clusters utilized b2match event networking platform.