START Summit
START Summit Utilizes b2match to Foster Entrepreneurship Ecosystems
ICT
Investor Meets Start-Up
Virtual
Apr 22, 2021 | 3 min read
START Global is the seeding ground for the next generation of entrepreneurs. They unite Europe's entrepreneurial talent. It is an internationally positioned organization while being locally anchored within the European startup hubs. It lays groundwork for fostering and accelerating regional entrepreneurship ecosystems.
START Global supports this mission by hosting the annual START Summit event, Europe's leading conference for entrepreneurship and technology. During the summer of 2020 they were hoping to continue to have their planned March 2021 summit hosted as a physical event. However as the Covid pandemic lockdowns kept occurring, they realized they needed to take the event virtual for the first time.
Dan Meier, managing director at START Global said, "We checked out every virtual event management solution out there, and then demoed another 20."
They had a clear vision of how they wanted to pivot their summit to a virtual event. Their top priorities were giving the participants the chance to talk to and connect with everyone. They also wanted to utilize the summit's branding by customizing the event platform as much as they could.
"We just couldn't find anything," said Dan Meier.
b2match was also up on the demo list. As the START Global team asked if the platform could do the specifics they were looking for, they got a lot of yes answers.
Gleb Zakhartchenko, managing director of operations at START Global said,
"It was the advanced business matchmaking feature that was the final deciding factor."
Business Matchmaking
Business matchmaking is a method to identify and connect (match) people with common business interests, complementary services, expertise, technologies or business strengths. The goal is to create cooperative connections and realize business opportunities that mutually benefit both parties. It is the most efficient way to find, meet, and talk to new collaboration partners in short, one-to-one talks either onsite or in virtual meetings.
Marketplace
The core feature of the b2b matchmaking is the platform's marketplace. The b2match marketplace is like a catalogue of highly targeted networking opportunities. The catalogue offers detailed descriptions created by event participants of products and services that are being looked for or are on offer with photos, videos and files. When finding an interesting request or offer from another participant, attendees merely click a button to request a 1-to-1 meeting to discuss things further. The virtual meetings are conducted on the b2match event matchmaking platform.
"I was very impressed with the marketplace," Julian Shergill project manager at START Global said.
The other deciding factor for b2match was the readiness to implement new ideas onto the platform. Mirza Ceric CEO of b2match said,
"The team at START Global had a very clear vision of what they wanted. They came to us with ideas like a chat roulette. So we implemented it. With close collaboration with our customers, we have the perfect opportunity to try new and exciting features."
As the START Summit came to a close, the team was able to compare the success of a physical event versus a virtual event.
Dan Meier said, "The attendee list was bigger this year with a more global reach. We had around 5,000 participants from 92 different countries." They also used the platform to see matchmaking numbers very quickly. In one click they could see how many people were attending the opening sessions and master classes.
Virtual Booths
Another feature they implemented was virtual booths for their exhibitors. Post event they were able to analyze how many participants attended the booths. They noticed that the exhibitors who had enticing offers got the most traffic. They concluded that exhibitors need a bit more encouragement and support from event organizers to have their best meeting.
"It was amazing what we accomplished in just three months," Julian Shergill said, referring to the timeline of deciding to use b2match all the way to the launch of the START Summit.
It wasn't always easy to pull such a big event together and go virtual for the first time. They realized they had to go the extra mile to get the absolute most out of the b2match event matchmaking platform. They were pleased with how responsive the b2match team was to help make it a success.
Dan Meier said, "We were late in the virtual conference game because people have been attending them already. Virtual event fatigue had set in, and many of our attendees were thrilled by the design, level of individualization and amount of content they experienced at START Summit."
Event organiser: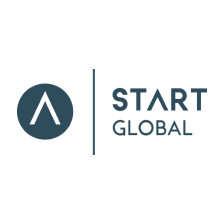 START Global is the seeding ground for the next generation of entrepreneurs.
Event in numbers:
4600
Total participants
92%
Participants in matchmaking
340
1:1 Meetings
95
Countries
Visit Event Website
Inspired? Get in Touch and Let Us Help Make Your Next Event a Success.
Contact Us