Email Marketing Tool
Keep Participants Engaged With An
Email Marketing Tool
Communication with participants is the key for a successful event. Keep your audience informed and up-to-date with an easy to use email sender.
Contact Sales
Personalized Emails
Rich Text Editor
Chat
Premade Templates
User Segmentation
Invitation Management
Email Delivery Insights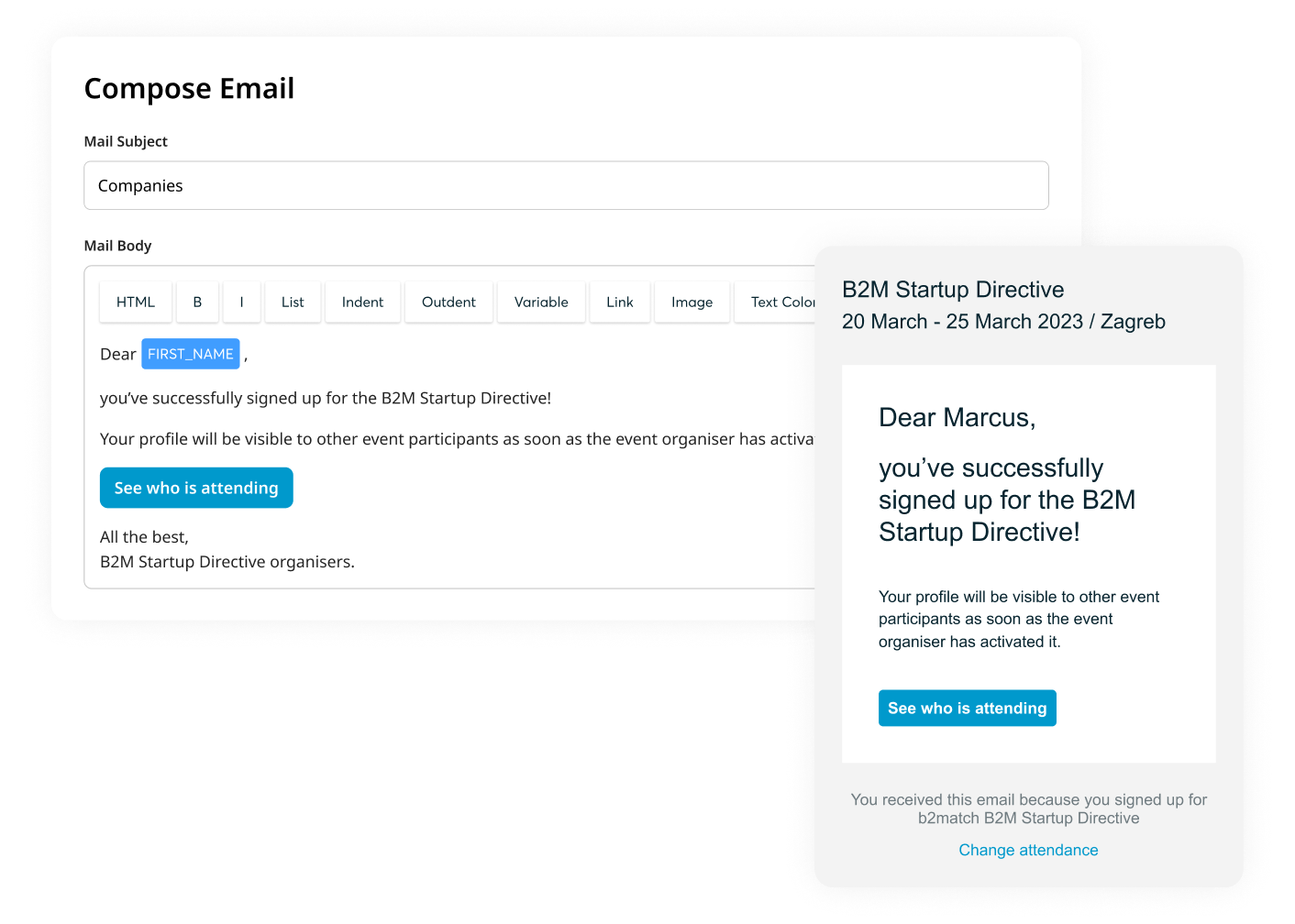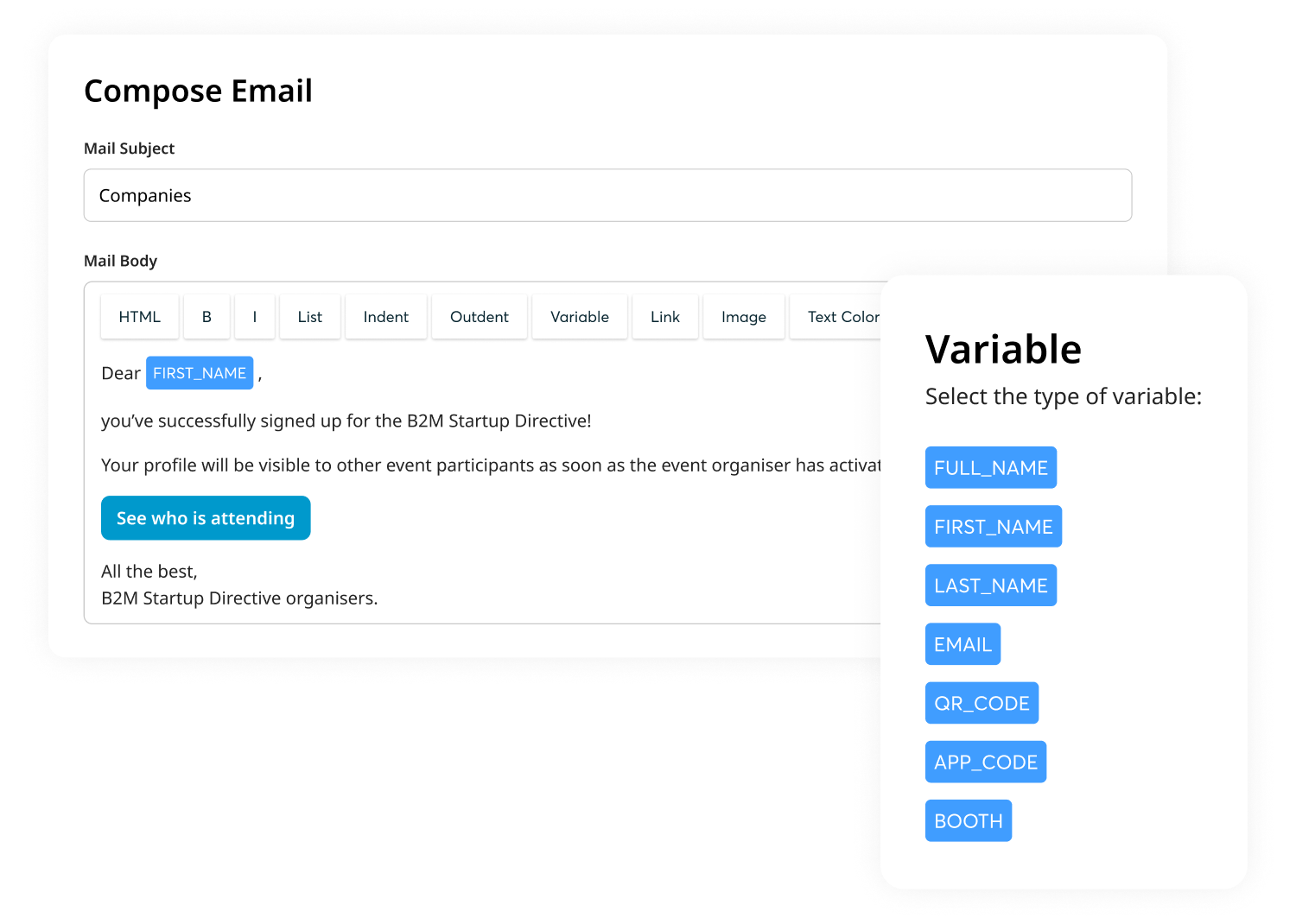 Personalized EMAILs
Build Communication With Personalized Emails
Predefined variables make every email look like it was made for each participant separately
Utilize the rich text editor to create professional-looking event marketing emails
Send personalized links or buttons that redirect participants to the event without having to log in
User Segmentation
Send Separate Emails To Different Participant Groups
Segment your participants into different groups
Create and send targeted emails based on the participant type
Perfect for hybrid events when you want to send separate emails for in-person and remote participants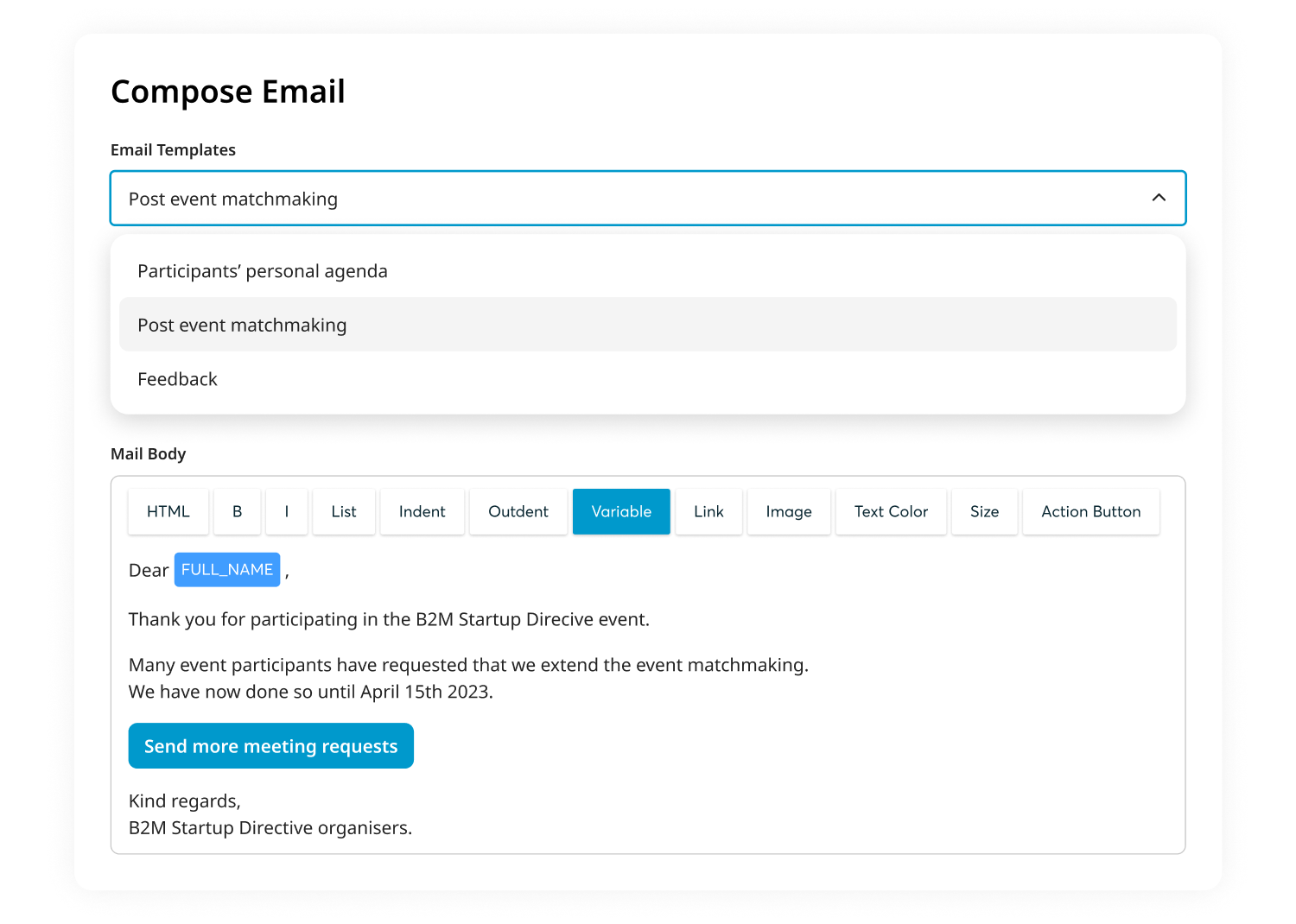 premade templates
Save Time With Premade Email Templates
Choose between 10 premade email templates made specifically for different event stages
Each template contains relevant information and useful links and buttons
Simply load a template, make some adjustments if needed, and send it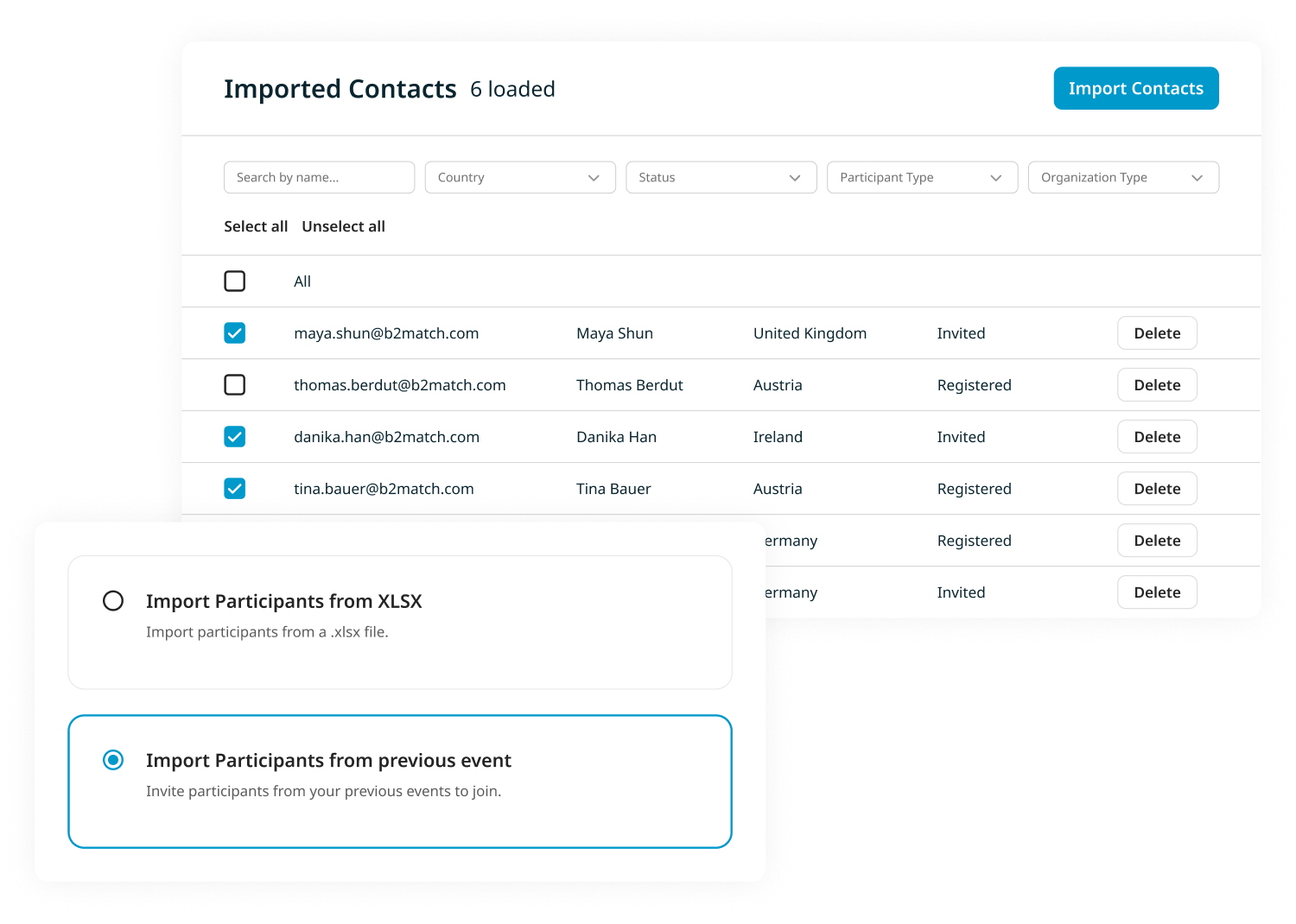 invitation management
Efficiently Invite Participants To Register With Invitation Management
Import an Excel file containing contact information of participants you want to invite
Send an invitation email to the imported contacts containing a personalized token
Keep track of registered participants and send new invitations to contacts who have not registered yet
Want to Learn More About How to Make Your Event a Success?
Contact Sales