Event Management Tips
Measuring b2b Matchmaking Event Success the Right Way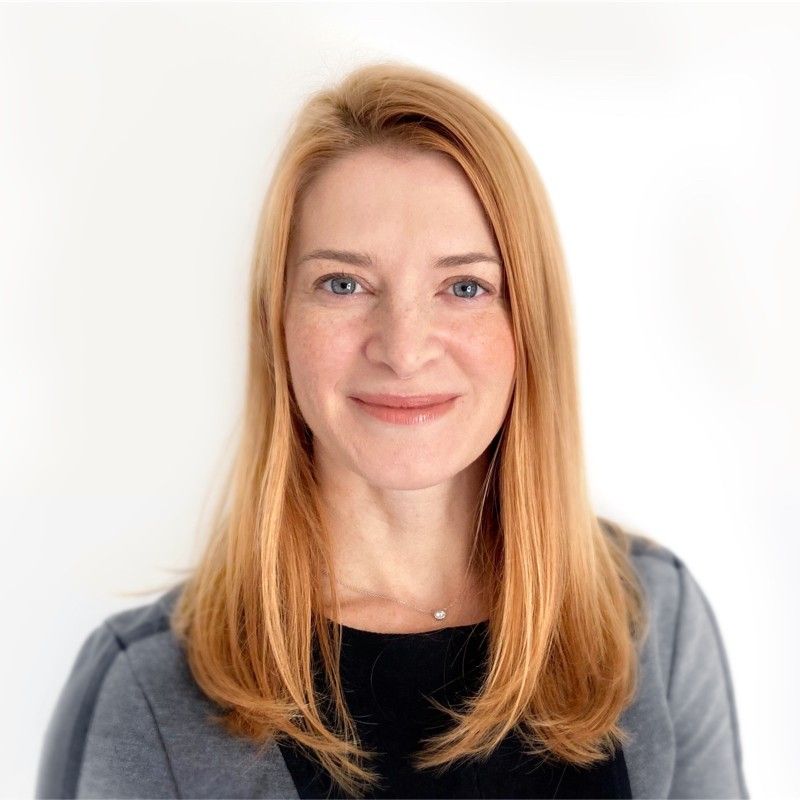 Britta Pichler
Sep 17, 20204 min read
Event organizers are under more pressure than ever before to measure and report the success of their networking or business matchmaking events. It's understandable. Organizing any kind of event takes resources. Measuring it properly is an important step to analyzing it and reporting on the success of it to management.
Registration and ROI are important indicators of how a b2b matchmaking event did, but they don't give the whole picture. What needs to be added is how satisfied attendees are with the event. However, measuring attendee satisfaction is really hard. A survey with "How did you like the event" or "Was the business event successful for you" just touches the surface of these questions. There needs to be a deeper dive into this topic.
To go about getting the clearest understanding of a b2b matchmaking event's effectiveness for your attendees, the event needs to be measured often and from different angles. This happens in different stages and with different tools.
Core times to measure attendees satisfaction are:
During the event
Immediately after the event
Six months after the event
Core tools to measure attendee satisfaction are:
An event management software
An event survey
Monitoring the Business Matchmaking Event
The right event management software will allow an event organizer to have an overview of scheduled 1:1 meetings planned to take place during the event. If there are attendees who have not yet scheduled any meetings, the event organizer can reach out to them and encourage interesting matches.
For virtual and hybrid events, organizers can monitor the matchmaking while the event is happening. To see if participants are online to attend the planned meeting, and messages sent between attendees.
If an event organizer is monitoring the event management platform during the event, and seeing that attendees are failing to connect, they can change it. They can work in the backend to communicate with the attendee and let them know their meeting partner isn't available, and encourage them to seek out another meeting. This allows an event organizer to have more influence on the satisfaction of the attendees for business matchmaking events while they are happening.
Business Matchmaking Attendees Rate Each Individual Meeting
An event management platform should also allow attendees to rate every individual meeting they had. This is important. People attend events to network. The quality of meetings that they have among each other is a key metric to the satisfaction of your attendees and the real effectiveness of the event.
Measurable meeting ratings could be:
If a meet up actually took place
Lack of interest between the meeting parties
No further contact is planned after the meeting
It was very informative but no cooperation planned
Cooperation possible
Cooperation already agreed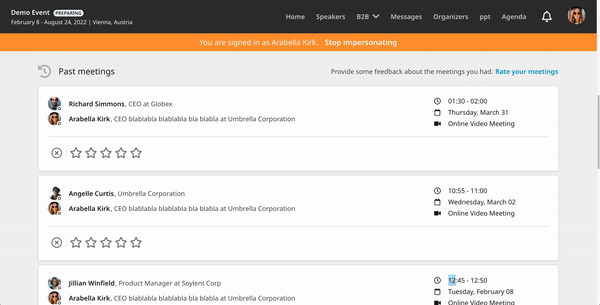 Measuring Immediately After the b2b Matchmaking Event
The above data can be run and analyzed during the event and right after, however one tool will not capture the complexity of attendee satisfaction. This is why a second form of measurement should be used. For example, a post business matchmaking event survey can capture extra questions for a fuller picture of the success of the event.
A post event survey is not to be taken lightly. A lot of thought needs to go into the questions. Though looking at SurveyMonkeys Post Event Feedback Survey is a place to start for survey best practices, the questions aren't tailored enough for a unique business matchmaking event. The more consideration put into a post event survey, the more meaningful it is going to be.
When creating a post b2b matchmaking event survey, remember these best practices:
Keep the survey short. No longer than 2-5 minutes
Less than 10 questions is ideal
The first question should be broad, easy to answer, and the most important question to have answered
Make questions clear, concise, and short
Send the survey 12 to 24 hours after the event when everyone is most excited about the event
Several Months After the Business Matchmaking Event
Measuring attendee satisfaction months after the event is a very valuable step. For example, six months after the event, participants will be able to give the event organizer definite feedback. An email survey sent out to ask if participants established valuable and long-term connections from the event hosted would be a solid piece of information. It is clear that attendees reached their networking goals through the event.
Registration and ROI have always been measurable for events. However, with the onset of event management software, attendee satisfaction can be measured in a more definite way than before. With clear definitions of whether or not a participant found individual meetings useful, something that fulfilled their goals, an event organizer will have a better chance of understanding the true success of an event.
b2match is an all-in-one event management software that incorporates multiple tools in its platform to measure the success of a virtual, hybrid, and physical event.
---
Related articles
Event Management Tips

We all know the powerful tool that is our mobile phones. There is an app for almost anything. Including an event app that makes organizing and attending a b2b networking event more structured and smoother for both the organizers and the attendees. Although b2match, an event management system, was m

Grgur Tustonjic

Jan 19, 20226 min read

Event Management Tips

Some aspects of virtual events, whether 100% virtual or hybrid, are now solidly part of event organization. They have proven their worth and most participants are familiar and comfortable with them. However, translating virtual or hybrid events into a trade show or exhibition is proving to be a lot

Britta Pichler

Nov 26, 20217 min read

Event Management Tips

In the past two years, virtual events have proven that participants can create meaningful connections without being in the same physical location. Now that events are returning to halls and venues, organizers are trying to find the best solution to support their events in times of Covid. b2match sta

Grgur Tustonjic

Nov 17, 20215 min read
Inspired? Get in Touch and Let Us Help Make Your Next Event a Success.
Contact Us