B2B
Event Matchmaking Software

that Empowers Connections

Provide your participants with the best networking experience. Connect the right attendees and increase meeting numbers through an AI-powered b2b event matchmaking software.

Contact Sales

AI Matchmaking

Meetings

Marketplace

Auto Notifications

Participant Networking Profiles

Company Pages

Messaging

GDPR Compliant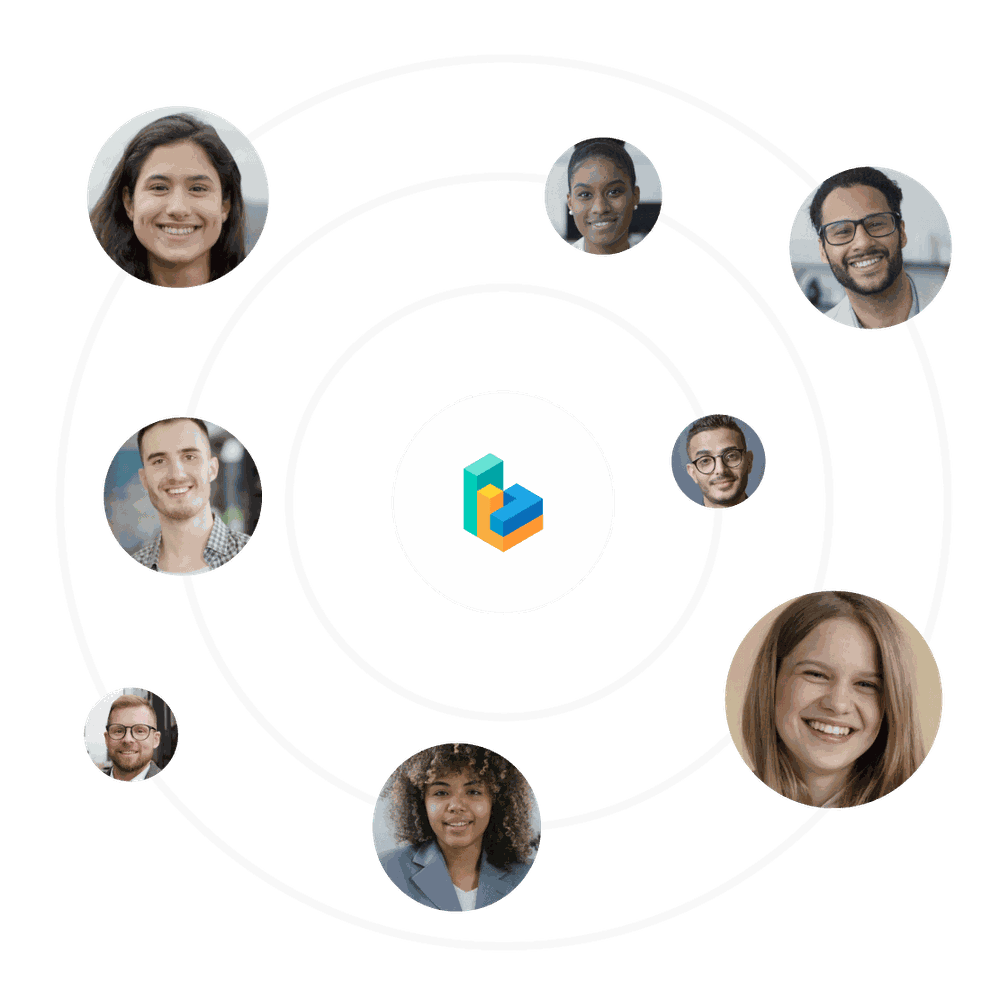 Create On-Site or Remote B2B Matchmaking Meetings
With our event matchmaking software, your participants can create any type of in-person, hybrid or virtual B2B meeting they desire: 1-to-1 meetings, 1-to-many meetings, many-to-many meetings.
Goal-Oriented B2B Event Networking Starts with Visibility
Participant Networking Profiles

Enable attendees to send meeting requests to interesting participants via their personal networking profiles where participants can express areas of activity, needs, and interests. All networking profiles are visible in the participant catalogue and can be enriched with documents, images and videos.

Company Pages

Give more visibility to participating organizations with dedicated company pages where meetings with listed company representatives can be requested directly. On the pages, companies can present themselves as well as the business opportunities they seek collaboration for.

Marketplace Opportunities

Send meeting requests to participants directly via the Marketplace where participants publish goods, services, and ideas to increase their visibility and to find suitable partners more easily. Every opportunity is presented on a separate page that can be enriched with documents, images and videos.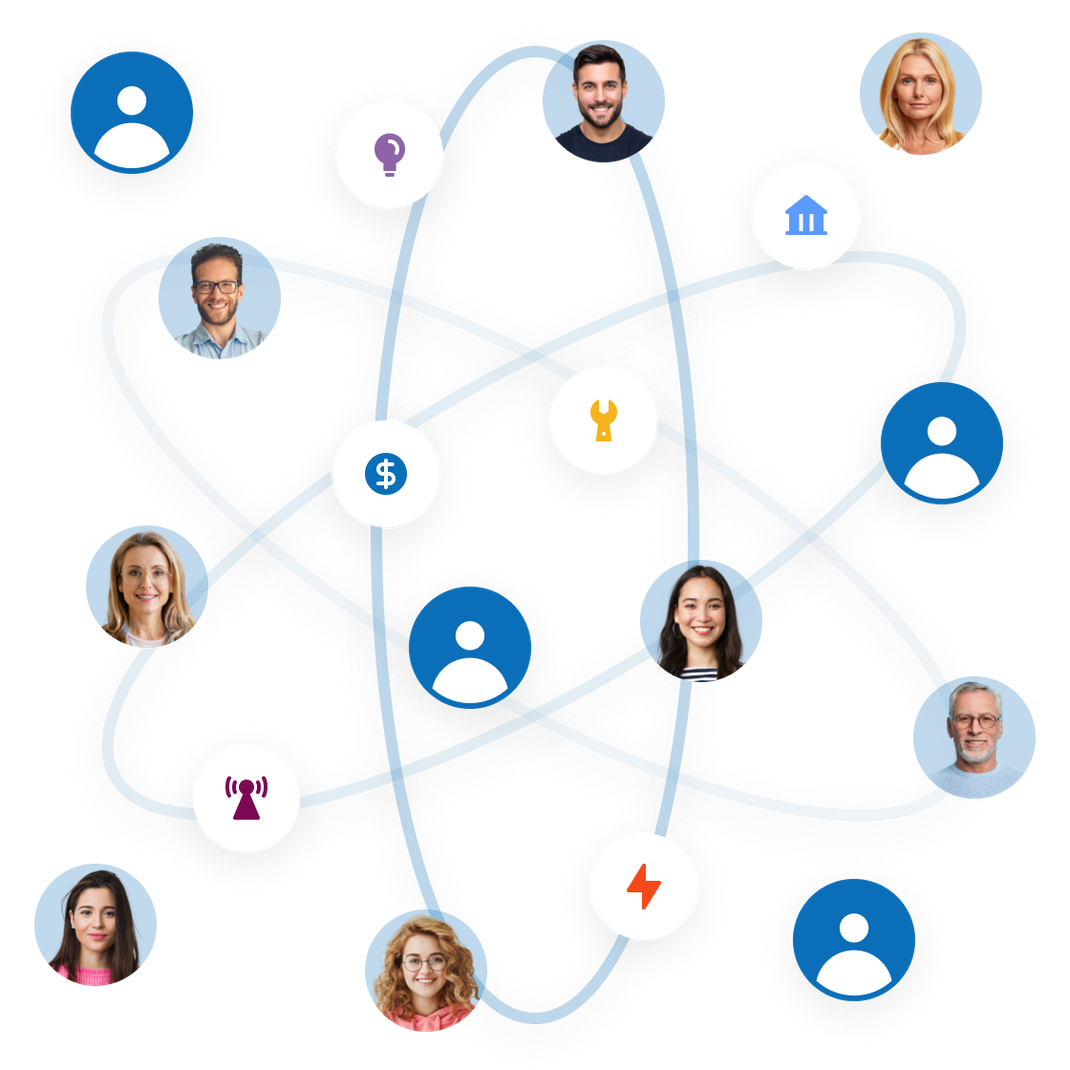 AI-POWERED MATCHMAKING
Connect Your Participants With AI-Powered Meeting Recommendations
b2match's AI Meeting Recommendation system uses actual machine learning algorithms that process huge amounts of data in order to recommend interesting profiles to every participant.
Increased engagement and high quality matchmaking interactions
Understanding participants' needs with machine learning
Providing relevant profile recommendations
Explore Our AI Recommender
Use Segmentation Tools and AI to Secure Meaningful Connections
Participation Types

Enable attendees to find interesting prospects more easily by segmenting them into participant types, like buyer or seller, start-up, investor, and so on, via our fully customizable registration process.

AI Meeting Recommender

Let AI do the job and offer participants the possibility to get recommendations on whom to connect with, given their profiles and interests, to get qualified meetings.

Booking Rules

Decide who can meet whom to steer meeting booking and to secure that meetings are booked between relevant participant groups by creating booking rules based on your event's participation types.

Custom Criteria

Create custom criteria for more granular differentiation of participants, i.e. according to specific needs, industry sub-groups, or other segmentation options relevant to your exact event.
B2B Matchmaking Features for Maximizing Meeting Numbers and Increasing Interaction
Meeting Agenda

Get an overview of all accepted, pending and cancelled meetings.

Messaging & Chat

Let participants directly communicate via real-time, in-platform messaging.

Availability

Know when participants are bookable for meetings and see who's online.

Auto Notifications

Keep guests notified about booking requests, accepts, new messages.

Rich Search

Browse and filter participants based on customizable search criteria.

Meeting Booking

Decide if meetings are accepted automatically or manually.

Meeting Scheduling

Use the AI-powered scheduler to autogenerate meeting schedules.

Performance Analytics

Measure meeting requests, bookings, cancellations and more.

Bookmarking

Bookmark interesting participant profiles and access them easily later on.
Knowledge Is Key, We Happily Share It
b2b Matchmaking

When surveyed, 91% of event organizers measure the success of their events based on attendee satisfaction. (EventMB) So we decided to create a use case not from the event organizer's perspective, but from an attendee point of view. Read on to see why participants like to attend events that use b2mat

Britta Pichler

Jun 16, 20212 min read

b2b Matchmaking

Event matchmaking software b2match and the Enterprise Europe Network (EEN) enjoy a longstanding partnership. Having worked together for around 10 years, b2match has adapted its event matchmaking software to fulfill EEN specific needs. In 2021 alone, EEN chose to manage over 450 events with around 89

Kurt Burtscher

Nov 5, 20215 min read

b2b Matchmaking

We've all been there. Sitting in front of the TV, trying to find a new show to watch. Scrolling through an endless list of restaurants, struggling to find the best takeout to order. The paradox of choice affects us on a daily basis and the overload of information is making it more difficult to choos

Grgur Tustonjic

Mar 21, 20223 min read
Interested to Learn More About B2B Matchmaking and How to Increase Meeting Numbers?
Contact Sales