Event Management Tips
How to Pitch Virtual and Hybrid Event Sponsorship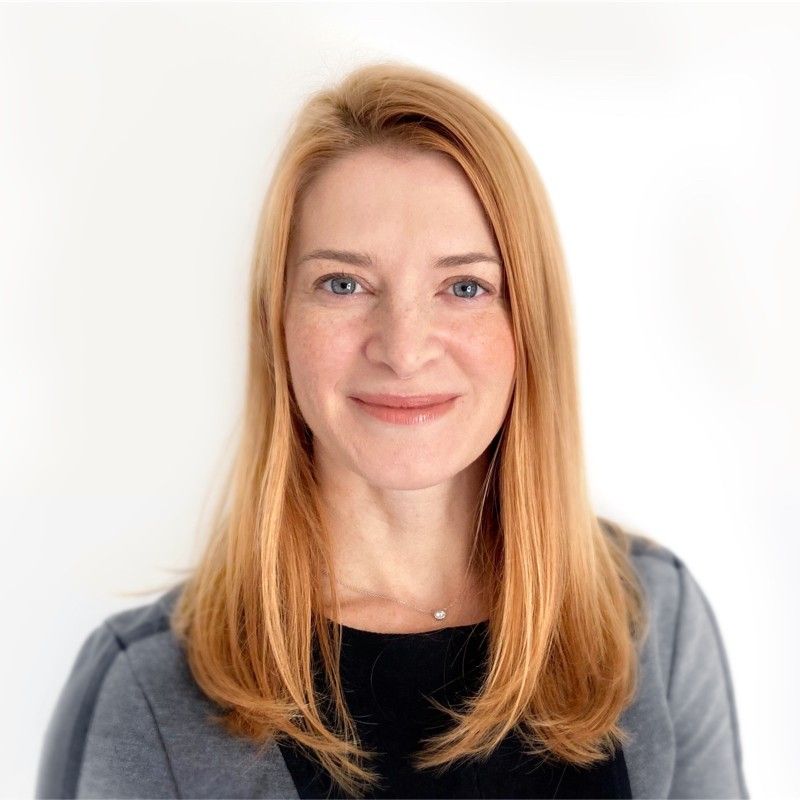 Britta Pichler
Aug 12, 20204 min read
Virtual events are here to stay. Businesses need to adapt to this new norm and continue to allow people to connect. When hosting a virtual event, you can and should continue to offer sponsorship opportunities because they are actually quite valuable. Virtual events typically have more attendees, have just as many sponsorship opportunities, and have a longer reach than physical events.
Redesigning your sponsorship package to reflect all these new opportunities is vital. Use it to educate your potential sponsors and sooth away any of the hesitations they might have by highlighting the top benefits of virtual event sponsorship.
Virtual Event Sponsorship Benefits
Higher attendee count
Virtual events host more participants because attendees aren't as restricted by budget and travel as physical events. This means your sponsors can connect with more attendees and increase their ROI in a more efficient way for just one event.
More meetings
Since virtual events are more efficient than physical events, they can contain more content. That means more meetings are possible for your sponsors to reach out with their messaging.
Longer time span
When an event organizer utilizes a virtual event management platform that also incorporates long term sessions, sponsors will have the opportunity to promote and associate with participants even after the virtual event is over. No physical event can offer that.
Easily measurable
The best part about virtual events is how easy it is to measure event metrics. Everything from event website traffic, social media engagement, attendee activity (registration, meeting numbers, messages sent between attendees, meeting satisfaction), sponsorship connections (meetings, page engagement, speaking session attendance and satisfaction, website visits), are generated to create reporting. These reports are worth their weight in gold when used to attract potential sponsors, and to send to sponsors to show them the real benefits of sponsoring your event.
Virtual Event Sponsorship Ideas
After you have reassured potential sponsors that there are benefits for them to invest in your virtual event, give them some specific ideas where they can participate. Let them know that traditional sponsorship spots are still available, plus highlight some of the unique virtual event sponsorship possibilities. With this combination, you are offering an exciting sponsorship package full of new opportunities that fits today's way of hosting events.
Virtual booths
If you are utilizing a virtual event management platform that specializes in b2b matchmaking, you can add your sponsors to your business matchmaking sessions. This is where they can pay for and have access to virtual booths or breakout rooms. To maximize their experience, sponsors should fill out their marketplace entries as much as possible and offer up valuable content. Content that your attendees want enough to be interested in having a matchmaking session with your sponsors. These sessions can be groups, or 1-to-1. Talk about offering a solid opportunity for your sponsors to garner high quality leads.
Sponsored registration
Registration is sponsorship gold. All attendees have to register online through your event website, and that means all participants will see "Free to you in thanks to Sponsor Y." It also helps you to draw even more attendees by offering up free admission to your event.
Digital ad space
This will be anywhere on your website, emails, agendas, social media event accounts, and event content that can have sponsor logos and messaging. Also offer sponsors the opportunity to create a waiting room image attendees can look at and read while they wait for their next meeting to begin. Another idea is for sponsors to create a video that plays during breaks. Don't forget post event content that you offer up to attendees after your event is over. Attendees sign up for the content you offer them during the event, so continue to give them access through your event website, with your sponsors logos and messaging of course.
Packages sent to attendees
Event managers are very concerned with how to keep attendees engaged during a virtual event. A two-for-one-idea is to put an engaging package together and mail it to your participants to use during the event, and use that as a sponsorship opportunity. You can be really creative thinking of items to put into this package, how to incorporate it into your agenda that gets attendees involved, and giving sponsors the opportunity to be part of your packages.
As with any event, there are endless sponsorship package opportunities to offer up. The key idea is that virtual events are not killing event sponsorship opportunities, but rather changing them to meet the new needs and requirements of people who want to continue to connect. Sponsors should grab onto these new opportunities to continue to promote their products and services in a way their target market can be reached. This will allow them to continue to achieve their ROI goals and you will be the market leader guiding their way.
Some events that are offering virtual event sponsorship opportunities:
SNN Network Canada Virtual Event
ARE Technology & Innovation Forum
Learn how b2match, an event management software that can facilitate virtual booths, breakout rooms, and other types of sponsored sessions, can help you.
---
Related articles
Event Management Tips

We all know the powerful tool that is our mobile phones. There is an app for almost anything. Including an event app that makes organizing and attending a b2b networking event more structured and smoother for both the organizers and the attendees. Although b2match, an event management system, was m

Grgur Tustonjic

Jan 19, 20226 min read

Event Management Tips

Some aspects of virtual events, whether 100% virtual or hybrid, are now solidly part of event organization. They have proven their worth and most participants are familiar and comfortable with them. However, translating virtual or hybrid events into a trade show or exhibition is proving to be a lot

Britta Pichler

Nov 26, 20217 min read

Event Management Tips

In the past two years, virtual events have proven that participants can create meaningful connections without being in the same physical location. Now that events are returning to halls and venues, organizers are trying to find the best solution to support their events in times of Covid. b2match sta

Grgur Tustonjic

Nov 17, 20215 min read
Inspired? Get in Touch and Let Us Help Make Your Next Event a Success.
Contact Us