Hosted Buyer Events
An Engaging Event Platform For
Hosted Buyer

Programs

Reduce your workload with pre-scheduled meetings powered by AI. Give every participant an unforgettable event experience with a software made for in-person, hybrid, and virtual events.

Contact Sales

AI Matchmaking

Registration

Website Builder

Customizable Profiles

Meetings Management

Booths

Ticketing

Agenda

Hosted Sessions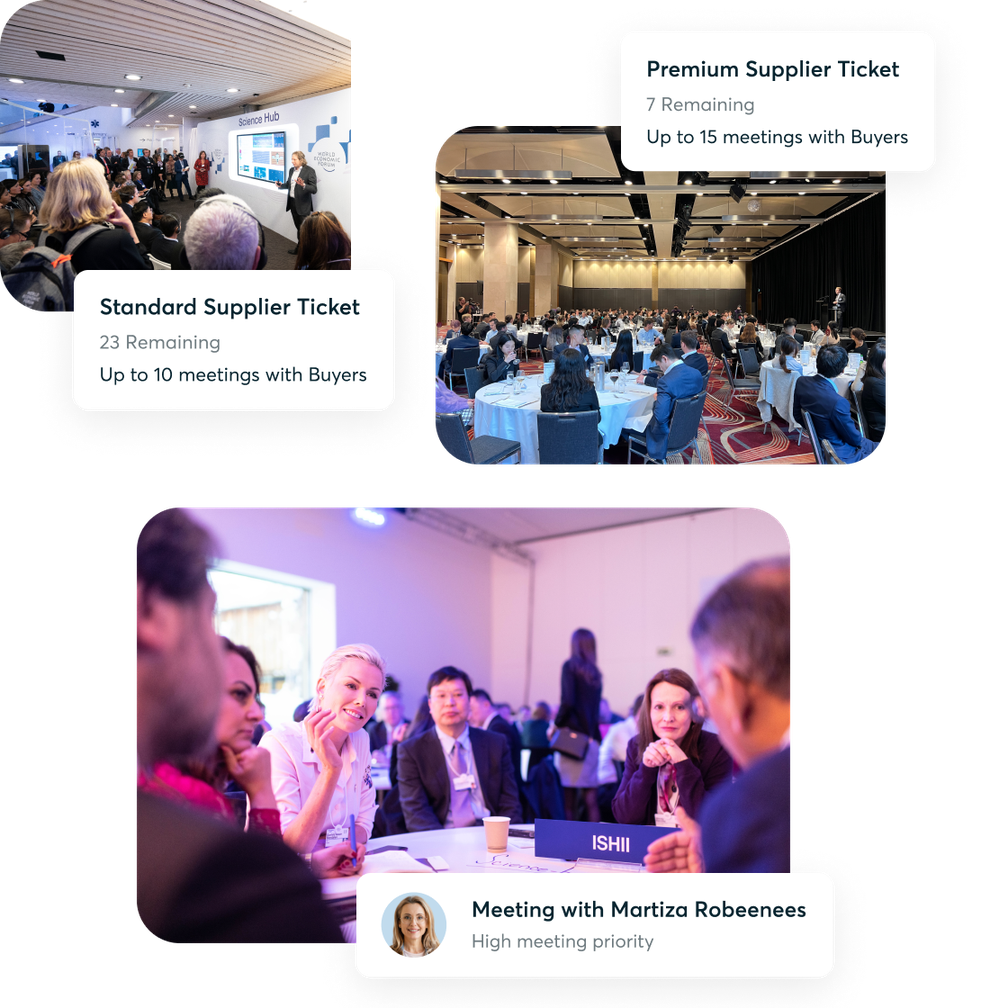 meeting priorities
Allow Participants to Create a List of Meeting Priorities
Give participants the option to express their interests by selecting a meeting priority for other participants or companies. Our AI-powered profile recommender help them find the right matches more easily.
Participants indicate that they would like to have a meeting with another participant or company
They can categorize the expression of interests by using a low, medium, or high priority label
Participants can tweak the list by changing priorities before the scheduling is done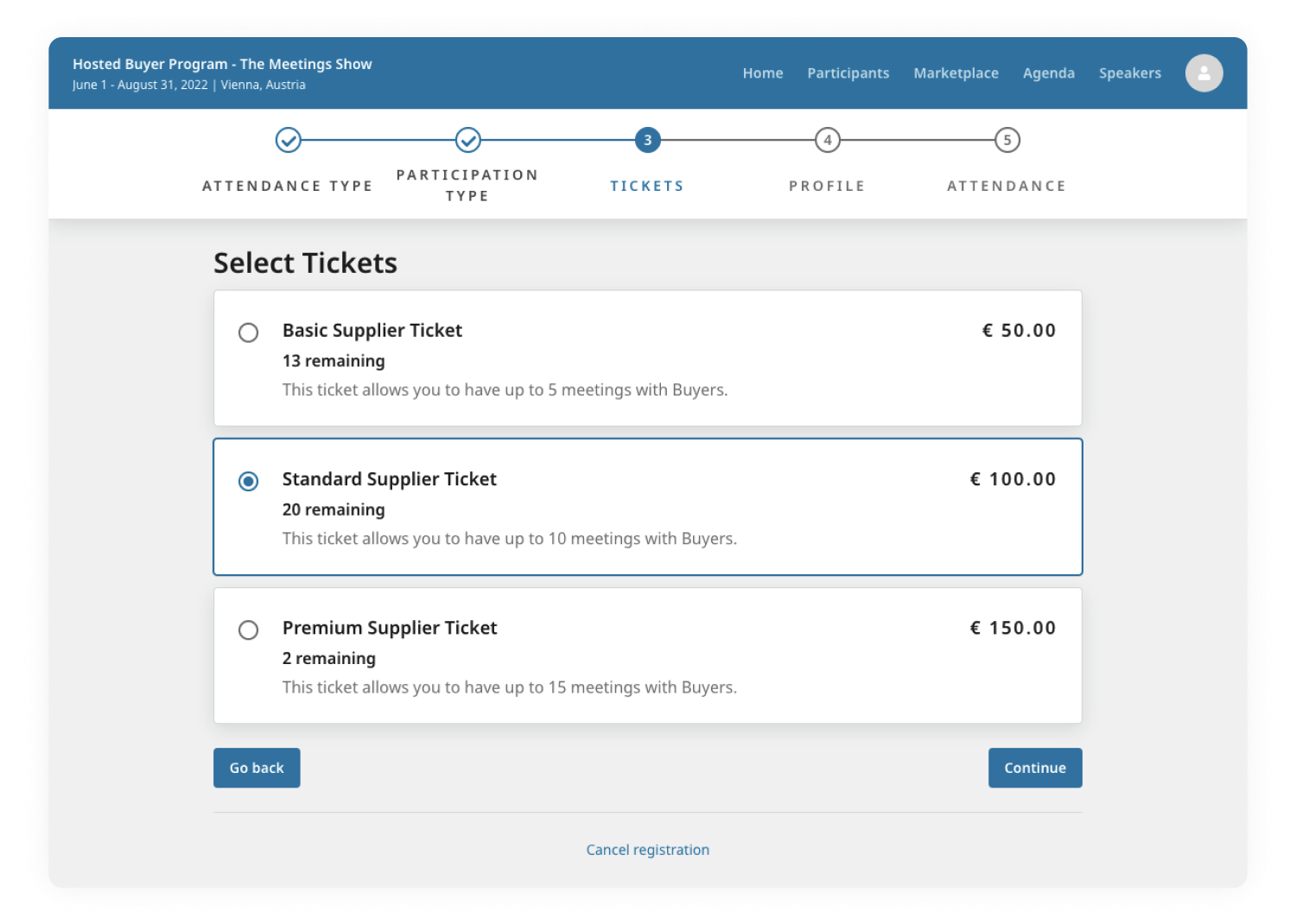 meeting packages
Sell Multiple Packages with Different Meeting Bundles
Get your suppliers their money's worth. Set up different tickets and limit the number of meetings they can have.
Segment your Suppliers and set up a meeting limit for each tier
Configure separate tickets for each Supplier tier and charge them accordingly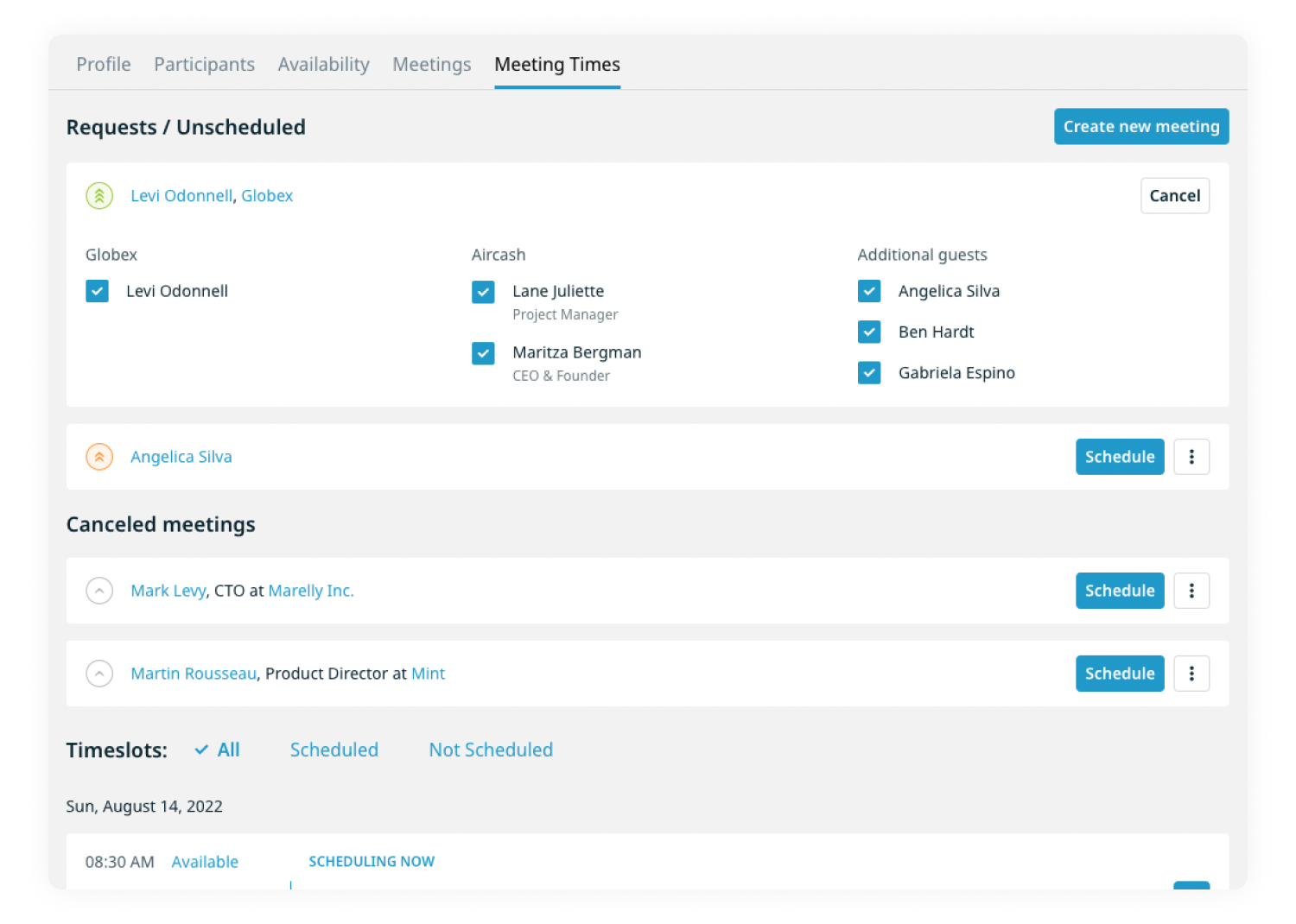 manual scheduling
Use the Meeting Priorities to Efficiently Fill Out Buyers' Schedules
You have the final say. By using the meeting priorities set up by the participants, you have all the information you need to match the right Buyers with the right Sellers or Suppliers.
Create a meeting between participants with just a few clicks
Select the time slot, and assign a table or booth for the meeting
Reserve dedicated tables or booths for Buyers to make the scheduling process even quicker
Bring even more value by adding participants and create group meetings when necessary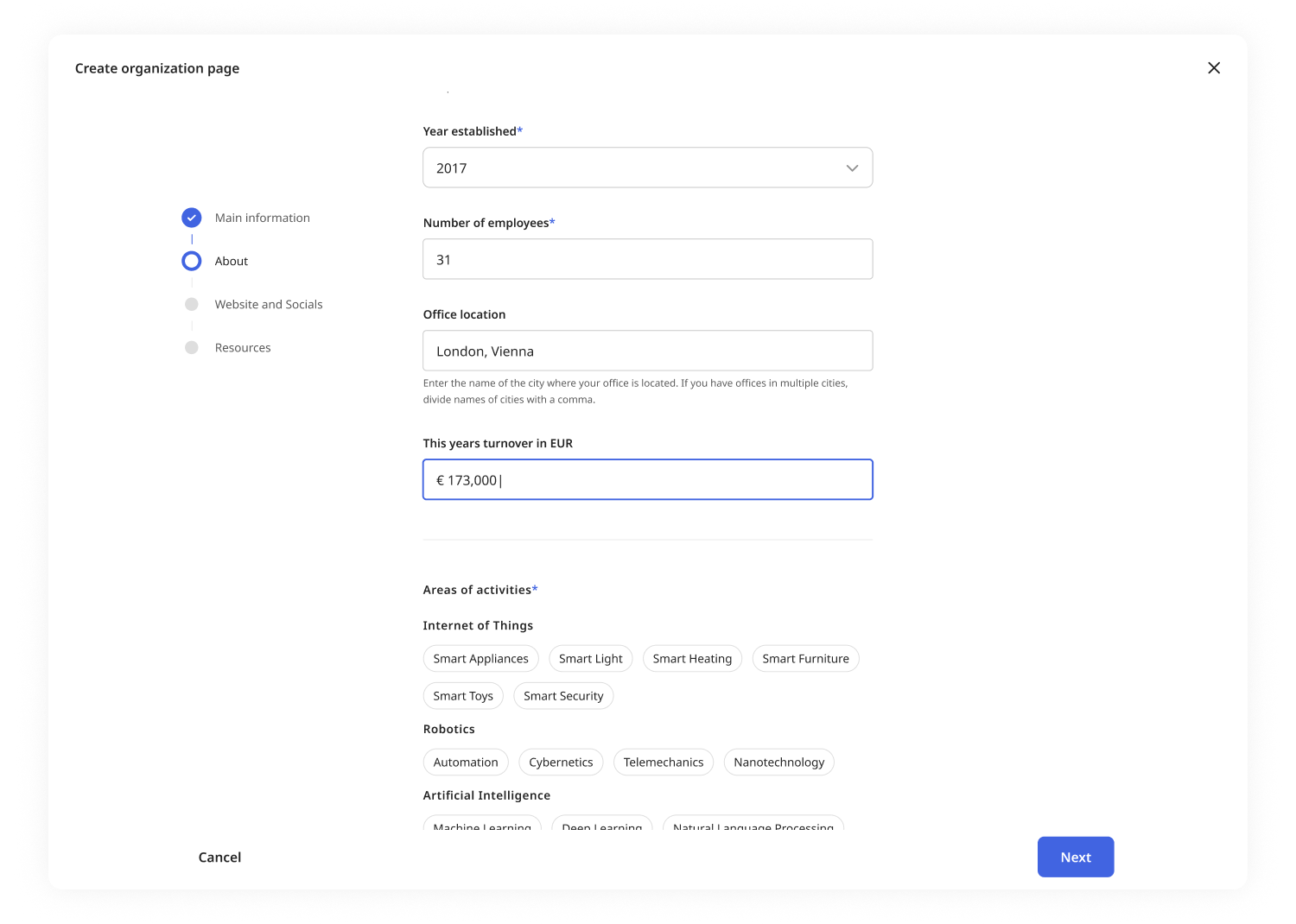 Customizable registration
Pre-screen your Buyers with a Flexible Registration Form
Cherry-pick buyers with ease. Define specific questions that allow you to determine whose participation you want to approve.
Divide your participants into specific groups, such as Buyers, Sellers, or Exhibitors
Set up different questions for different groups and get all the information you need
Validate the Buyers that match the criteria and send automated email notifications to the ones that didn't make the cut
Do You Want to Maximize the Potential of Your Hosted Buyer Event?
Contact Sales