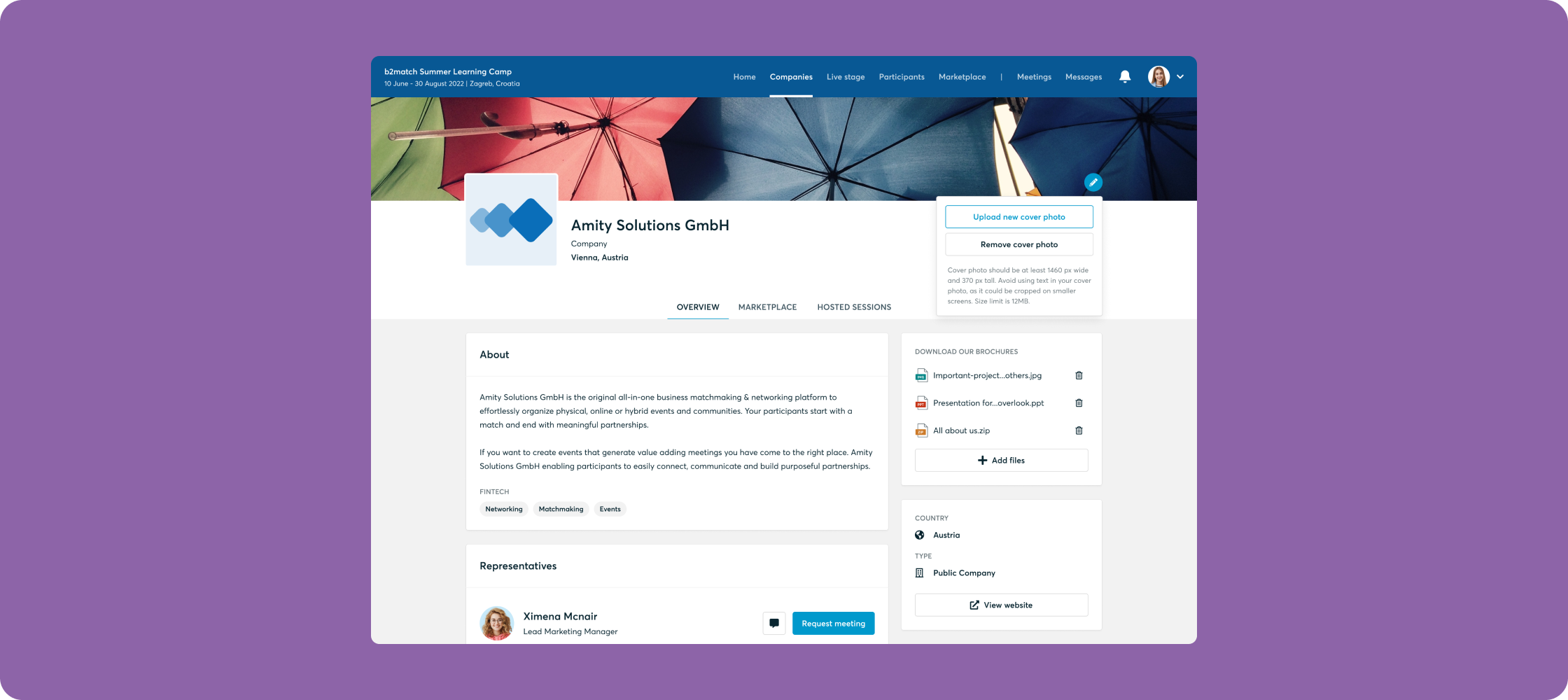 Product Update
Highlight Your Event Exhibitors with an Improved Company Profile
Oct 14, 20211 min read
On any exhibition or at a trade show networking event, it is important to make exhibitors stand out. This is what ultimately results in a higher number of meetings for events that allow event matchmaking.
For in person event networking, this is usually done by giving them booths placed on good locations. For virtual or hybrid event networking, however, they need to have specific pages different from other attendees or companies.
Cover Image for Company Profile
Exhibitors can now upload a cover photo on their Company profile. This can distinguish them from other company profiles, making the page look more professional and rich with content.
Resources Section for File Uploads
Event exhibitors can upload files which will be shown on the right side of the company profile. They can use this section to provide some useful and relevant content for their profile visitors.
These new features are only available in certain event packages of our event matchmaking software, so if you're interested, get in touch with us!
Inspired? Get in Touch and Let Us Help Make Your Next Event a Success.
Contact Sales