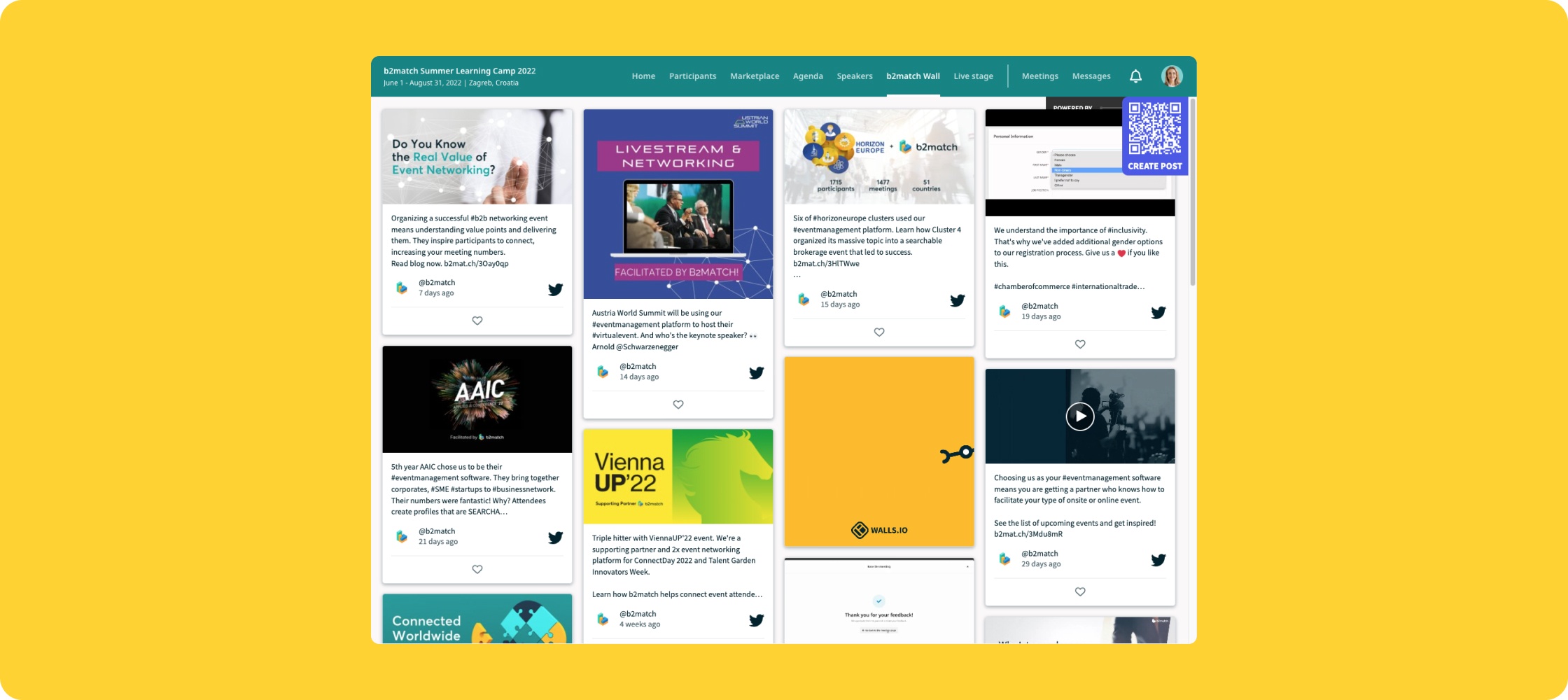 Announcement
Harness the Power of Attendee Social Media Posts for Your Networking Events
Jun 29, 20221 min read
Whether you're organizing a small networking event or a large conference, Walls.io can enhance your virtual, in-person or hybrid event networking engagement.
Walls.io allows you, the event organizer, to collect content posted by event attendees and speakers using your event's hashtag. The "wall" of content, which can be easily integrated to your event website home page or on a dedicated event page, acts like a social hub to help attendees engage with the event and helps you increase your event's visibility.
Integrate Walls.io to Your Networking Event Website
b2match makes it easy to integrate Walls.io to your b2b networking event.
To get started, simply create a Walls.io account. Then, select the content resources you want to display on your social wall.
After you create your social wall, go to the Event Navigation and easily integrate the component into the your event website.
Finally, share the social wall with your participants and encourage them to promote your event.
If you're looking for a way to increase enagement and harness the power of attendee social media activity for your next event, be sure to check out the Walls.io integration with b2match, the event matchmaking software.
Inspired? Get in Touch and Let Us Help Make Your Next Event a Success.
Contact Sales