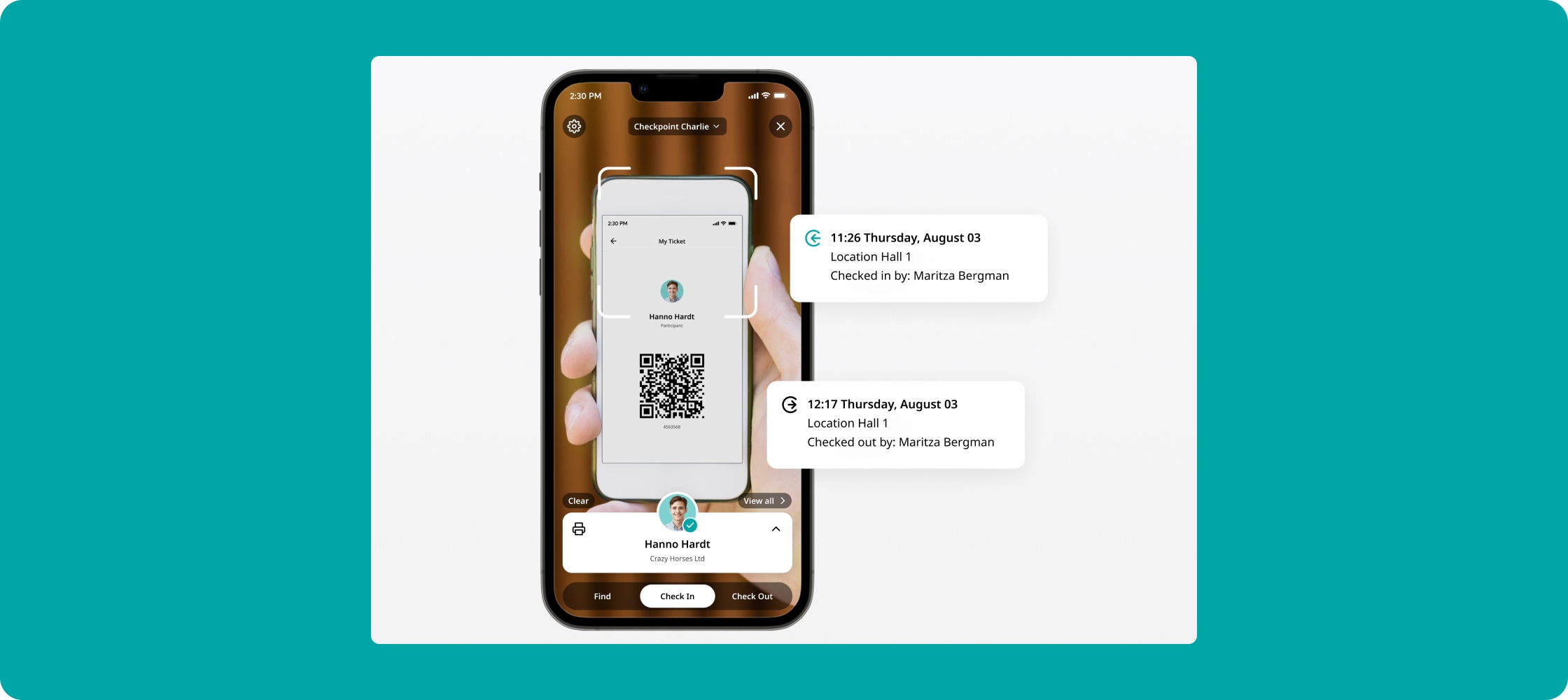 Announcement
b2match Entrance - Check-In Mobile App for Networking Events
Jul 6, 20221 min read
We're thrilled to announce our new event check-in app for your in-person and hybrid event networking - b2match Entrance!
The app is designed to make checking participants in and out at networking events quick and easy. No more waiting time and long lines.
Simple Event Networking Check-in With QR Scanner
With our QR scanner, you can quickly scan and check-in participants as they arrive by scanning their custom QR code. And our real-time syncing means you'll always have an up-to-date list of participants and their check-ins and check-outs across all devices.
As a backup, you can manually check-in/out participants if you need to.
Print Badges and Tickets Wirelessly From Your Device
After scanning the QR code, our badge printing feature makes it easy to print badges so your participants can walk around with their names and contact information - perfect for in-person event networking!
One more note. You can adjust the style of your badges to the brand of your event.
Keep Check-In Steady Even When Internet Isn't
A steady onsite internet connection isn't always ensured. We've got you covered with offline mode. Offline mode saves all your check-ins and check-outs. Once you are back online, changes will be updated and synced with other organizers across devices.
Explore Other Powerful Check-in Mobile App Features
Check-ins are a crucial part of your onsite event networking experience. And we know it. That's why our check-in app ensures quick multi-location event and session check-ins. But that's not all.
To discover other powerful features designed to help you deliver a seamless event networking experience, check out our website page Event Check-In Mobile App for Networking Events.
We are working hard on new features, so keep an eye on new updates! A powerful and fantastic feature for the event matchmaking is coming very soon.
Inspired? Get in Touch and Let Us Help Make Your Next Event a Success.
Contact Sales