b2b Matchmaking
b2b Matchmaking Explained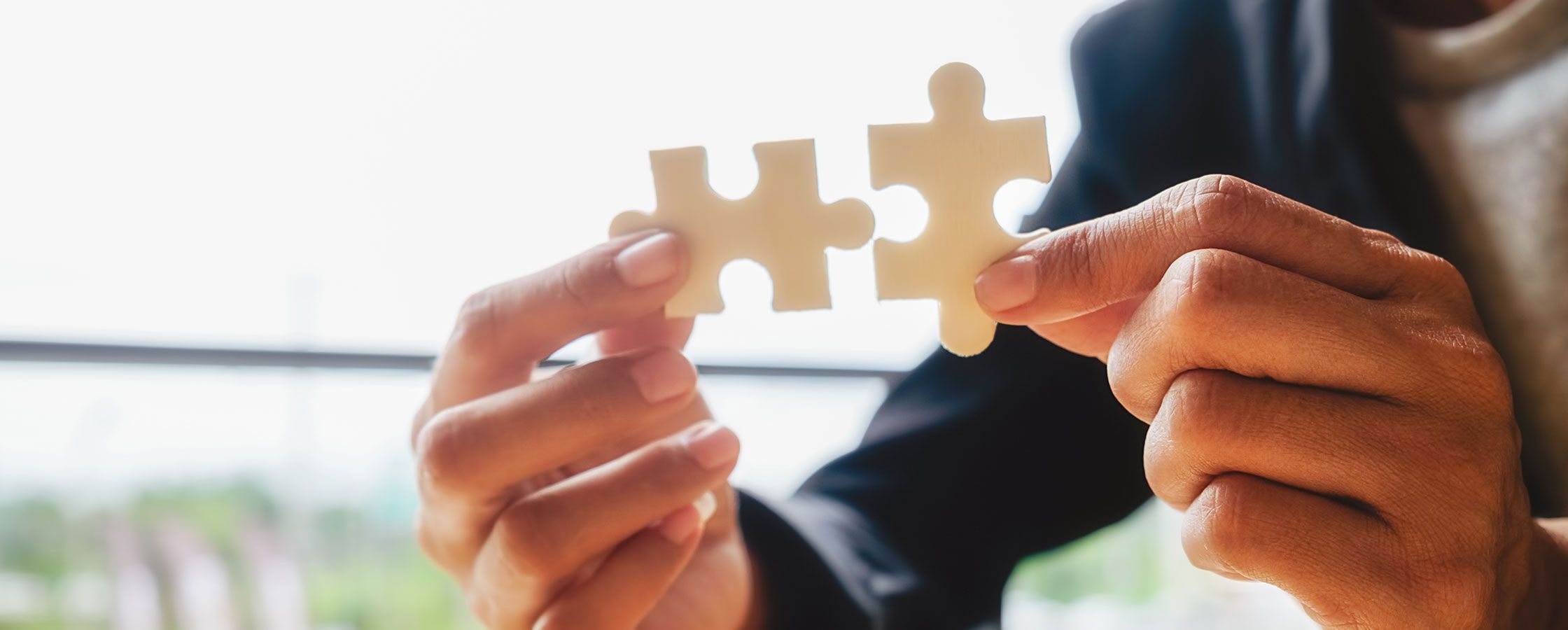 Jonas Schoeneborn
Oct 21, 20204 min read
Matchmaking is generally used in the context of the dating world, namely to describe how two searching individuals find the perfect partner. Business matchmaking is no different from that. The same approach is used to find the perfect 'business' partner. So, let's clarify what that exactly means.
What is b2b or Business Matchmaking?
First of all, let's clarify the terminology. As the title and introduction indicates, we normally refer to what we are doing as b2b or business matchmaking. But, there are different terms out there being used to describe the same concept, like:
b2b networking
Business speed dating
Facilitated networking
Or just networking/matchmaking
The most important misconception to clarify is that business matchmaking differs from networking. Even though both share similar goals, namely to expand a network, they have different approaches.
Networking
Casual networking normally takes place in an unstructured way, either during coffee breaks in between event sessions, or in dedicated networking areas.
Regular networking means to arises naturally in an unstructured manner in an inefficient, time consuming way. Maybe the person you meet is a valuable connect. Maybe not.
Business Matchmaking
Business matchmaking is the opposite of casual networking. It is efficient, structured, and optimizes the time of an event.
Explore b2b Matchmaking Participant Journey
Definition of Business Matchmaking
Business matchmaking is a method to identify and connect (match) companies and people with common business interests, complementary services, expertise, technologies or business strengths. The goal is to create cooperative connections and realize business opportunities that mutually benefit both parties.
It is the most efficient way to find, meet, and talk to new collaboration partners in short, one-to-one talks either onsite or online.
Participating people (businesses) have to state information about what it is they are searching for, or what they have to offer. b2b matchmaking is based on that information. The system can identify which needs are met by which offers, and then connect those people.
The more precise the collected information, the better the outcome of the business matchmaking.
When is Business Matchmaking Used?
Business matchmaking is commonly used for events where networking either is the main item on the agenda, or just a side part of it. Common examples are:
Buyer/seller events
Innovation partnering events
Regional development events
Startup/investor events
Career fairs or job fairs
Chamber of Commerce (import/export business)
Additionally, bigger occasions like business conferences, congresses, exhibitions, fairs, etc., use the benefits of business matchmaking as a more structured and efficient form of networking.
See what kind of events use the b2match all in one event management software.
How Does b2b Matchmaking Work?
Business matchmaking is best done with the support of a software tool. One that highly automates the process and easily integrates business matchmaking into the workflow of an event. Therefore, it is ideal when the tool also has all other necessary features to manage your in-person, virtual, or hybrid networking events.
If you break down how the event matchmaking process works, you end up with four steps:
Registration and profile set up
Browse and matching profiles
Prearrange and communicate
Meetings
1. Registration and profile set up
b2b matchmaking starts when participants register online by filling out the event registration form.
Customized questions defined by the organizer and adapted to the topic of the event guide participants through the set-up of their individual profile.
However, networking events aren't only about the individual participant but what they have to offer or are seeking. Therefore a marketplace entry is created. It is a digital catalogue for participants to upload files, images and videos describing in detail what their business matchmaking needs are. These are the details that event participants want to know to be able to find their best business match. More information can be found in our b2match Marketplace video tutorial.
The participant profile and the marketplace entry are the cornerstone of business matchmaking.
2. Browse and matching profiles
Before the event even begins, participants can go to work.
They can identify interesting and promising contacts with whom they want to meet. The tool's smart search function allows participants a quick and easy identification of suitable (matching) profiles.
Basically, finding the b2b matchmaking needle in the haystack made easy.
3. Prearrange and communicate
Before the event begins, participants can prearrange meetings with each other. This saves valuable time during the event.
The system automatically assigns each meeting to a numbered table or informs the participants if it is a virtual meeting.
Individual configurations allow you to customize each single step of this third phase for the exact needs of your event. Configurations allow you to customize:
Who can send and receive meeting requests with each other
How meeting requests are approved/declined (or by whom)
4. Meetings
During the actual event, participants can enjoy their prearranged meetings. Ideally, this first meeting is the starting point for a collaboration.
The Role of the b2b Matchmaker
To harvest the benefits of business matchmaking, it is essential to do it the right way. You as an event organizer function as the b2b matchmaker. Inviting people with similar interests and needs to your event is essential. Creating the correct categorizing within the system is needed. Making sure the right people find each other is out of your hands. Unless you use the right b2b event management software.
b2match, an event networking platform that specializes in b2b matchmaking, helps event organizers create an event experience where connectivity is maximized.
Inspired? Get in Touch and Let Us Help Make Your Next Event a Success.
Book a Free Demo
---
Related articles
Event Management Tipsb2b Matchmaking

Are your attendees feeling lost in the sea of exhibitors at your trade shows? Do you want to provide them with an easier way to connect with the right people and make valuable business connections? Look no further than b2match, the ultimate virtual matchmaking platform for trade shows! With its user

b2match

May 11, 20234 min read

b2b Matchmaking

Trade shows can be a great way to showcase your business and connect with potential customers. But let's be real, managing a trade show can be a nightmare. From coordinating with vendors to keeping track of attendees, the whole process can be a logistical nightmare. That's where trade show manageme

b2match

May 11, 20235 min read

b2b Matchmaking

In today's fast-paced digital world, virtual trade shows have become a staple for businesses looking to expand their reach and connect with customers worldwide. With the increasing demand for virtual events, there is a surge in the number of virtual event networking platforms available in the market

b2match

May 11, 20234 min read