b2b Matchmaking
6 Most Important Strategies for b2b Matchmaking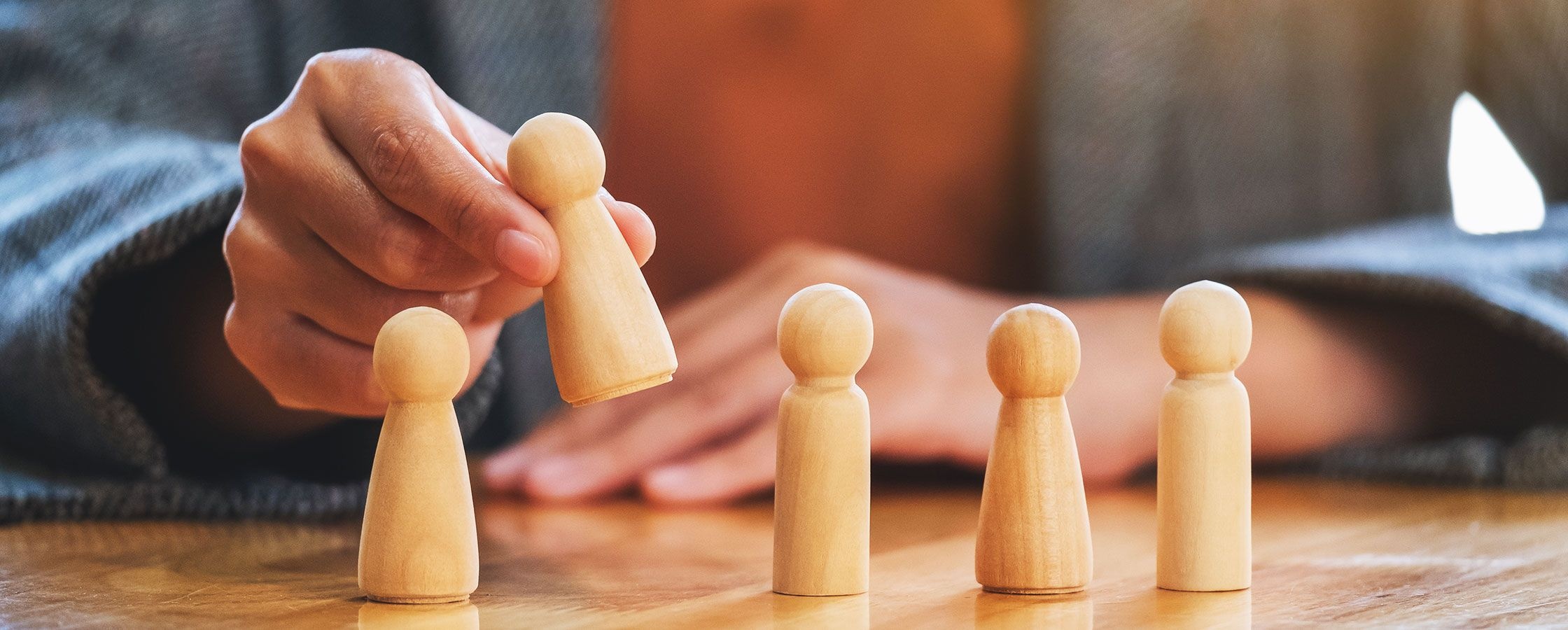 Jonas Schoeneborn
Nov 28, 20195 min read
With our expertise drawn from over 5,000 international events organized with b2match, we share with you the six most important strategic points that directly impact the success of your event matchmaking. After reading through this article you will have a clear picture how to jump into the project, or where adjustments are required.
If you currently are in the consideration phase and thinking about whether to organise an event or not, this article is for you. Events require a lot of resources and before you start investing time, money, and effort, you should make sure to check these six strategic considerations first.
1. Organise a Stand-Alone Event or Joint
The first question you should ask yourself is, do I want my b2b matchmaking event to take place as a stand-alone, or could it make sense to join another event, conference or trade show with the business matchmaking?
Organising a whole event including one-to-one meetings will need a lot of resources, but you will earn the whole credit for it.
Supporting a fair or conference with an event matchmaking software is done more easily because you do not have to take care of the location or keynote speakers.
For both cases, it is of utmost importance to make sure the participants are well-informed about the business matchmaking and that it is properly integrated into the overall event workflow. If you have a question about how this best is done, feel free to contact us and we can advise you on this.
2. Timing, Timing and Timing
The right timing has a significant impact on the success of your event. Thus, it is crucial to keep several factors in mind before setting the event date.
If you already have a specific date in mind, make sure to double-check if there are competing events in the same sector at the same time.
Are there any holidays, long weekends or bank holidays which are likely to affect your target group? If you are organizing international events, you can check foreign dates here.
This very basic research can have a huge impact on your participant numbers. Our experience has shown that similar events taking place in proximity regarding space and time, tend to cannibalise each other. If possible, try to avoid parallelisation of events.
Special note: Timing also plays a key role during your event. Participants should have time for their b2b meetings. Therefore, ideally, the layout of your event program should have no parallel activities like workshops, pitching sessions or presentations, during a b2b matchmaking session.
3. Thematic Focus of the Event
The broader your event's focus, the less business matchmaking meetings you will have.
For example, we have seen b2b matchmaking events focusing on a broad range of topics, like one event which covered the topics food, IT, environment and materials. It had 200 participants, but just a few single meetings. The reason, the participants' group was too heterogenic and there simply was not a lot of interest among the participants to meet with each other.
What does this mean for your event? Try to narrow down the focus as much as possible.
When you bring together the key stakeholders in a very narrow field, the likelihood that they want to meet among each other is greatly increased. Also, if you focus on new topics, there is a higher need for participants to meet with each other, because the scope of existing relationships and connections is relatively small.
Example: If you plan an event with a very focused and new topic – like Artificial Intelligence in the manufacturing industry – you will have a lot of meetings among the participants.
We highly advise: think about, and maybe even re-think, the thematic focus of an event as one of the most fundamental tasks to begin with. It influences the overall outcome of a business matchmaking event.
4. Targeting the Right Participants
Events are made for people to connect with one another. Your core focus is, for whom are you organizing this event?
First, ask yourself, is there a networking need among your event's target group?
Second, do you have access to these target groups?
If you plan an international networking event, how can you address the foreign target group? Maybe a cooperation with a partner like the Chamber of Commerce or the Enterprise Europe Network can help you to reach your targeted participants.
5. Select the Right Format
The event format is one of the three most important factors that determine if people attend an event or not.
The main question you should ask yourself when considering a b2b matchmaking event is, do I solely use a location, go virtual, or go hybrid?
Special remark: all three formats have their strengths. Physical because it is face-to-face and participants crave going back to meeting at actual locations. Virtual because more participants can attend as they are not restricted by budget. Hybrid because it takes the best of physical/virtual, but is more for the event organizer to deal with.
6. Do I Have Enough Resources?
As resources are the limiting factor for any event, you should undertake a few considerations to evaluate if the event project is realistic. You don't want to be right in the middle of the planning phase and run into resource constraints.
Enough time is important – the more time the better. What is enough? This is subjective and dependent on the scope of your event. But it has an impact on several factors:
Cooperation partners: Think about the following scenario. When you ask potential event cooperation partners 12 months before the event, if they want to cooperate, the chance is high that they will be available. If you ask them five weeks before the event, they usually have planned other activities.
The same is for participants. The earlier they know about your event, the higher the chance they will show up.
Costs – it is essential to come up with a rough estimation of how much the event may cost. Main cost drivers are the location, catering, keynote speakers and wages.
Conclusion
Now you should know which topics need further research and clarification, or if you are ready to organize successful virtual, hybrid or in-person event networking by using an all in one event management software. If you have any questions regarding your organization process, don't hesitate to contact us.
Inspired? Get in Touch and Let Us Help Make Your Next Event a Success.
Book a Free Demo
---
Related articles
Event Management Tipsb2b Matchmaking

Are your attendees feeling lost in the sea of exhibitors at your trade shows? Do you want to provide them with an easier way to connect with the right people and make valuable business connections? Look no further than b2match, the ultimate virtual matchmaking platform for trade shows! With its user

b2match

May 11, 20234 min read

b2b Matchmaking

Trade shows can be a great way to showcase your business and connect with potential customers. But let's be real, managing a trade show can be a nightmare. From coordinating with vendors to keeping track of attendees, the whole process can be a logistical nightmare. That's where trade show manageme

b2match

May 11, 20235 min read

b2b Matchmaking

In today's fast-paced digital world, virtual trade shows have become a staple for businesses looking to expand their reach and connect with customers worldwide. With the increasing demand for virtual events, there is a surge in the number of virtual event networking platforms available in the market

b2match

May 11, 20234 min read