Event Management Tips
3 Reasons Why Your Virtual Event Needs a Vision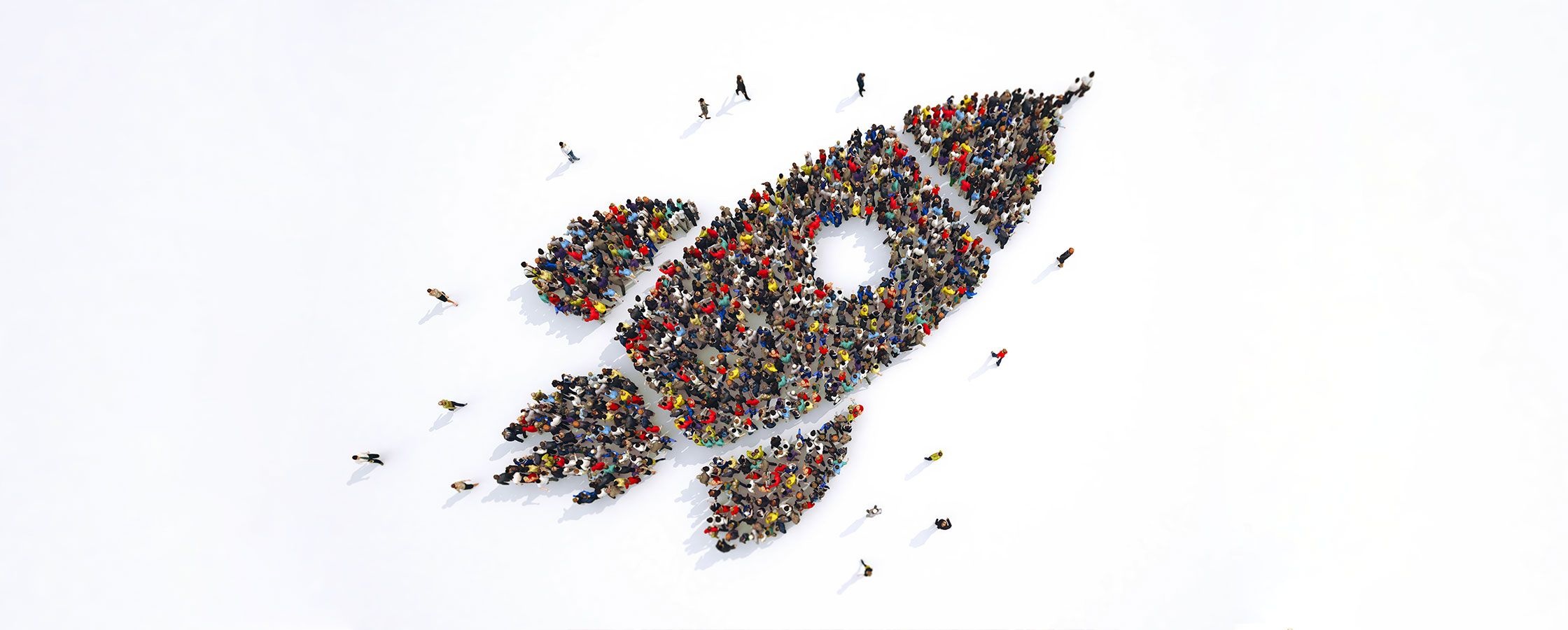 Onur Mete
Apr 7, 20202 min read
An event vision is an idealized picture of the event outcome and it expresses the event's reason for existence. A vision that is being shared among everyone who is involved in the conceptualizing and organization of your event has various benefits:
1. Motivation
Having a vision statement for virtual event networking that goes beyond the usual empty phrases can be a real driver for the whole process of organizing. In order for the vision statement to work as a motivator for all, you'll have to involve your team in formulating and writing down your vision. You could organize a small workshop where everyone could share their goals for the event outcome. This bottom-up approach will evoke everyone's accountability to also achieve the common vision and goals.
2. An Event Vision Helps Make the Right Decisions
Event organization can involve a lot of decision making. These can be major decisions like choosing the venue and the speakers but also minor things like how long break periods should be. Having a vision will give everyone involved a sense of where you want to go, which helps make clear decisions. Making wrong decisions at some point or another is inevitable, but referring to your b2b networking event vision when facing a dilemma is still the best way to go.
3. Empowering Your Team
If you want to unleash the full potential of your team, you'll have to have a bold vision for your event. No one gives their all for mediocre goals and outcomes. A vision that is set slightly higher than what you believe you can actually achieve will feel worth working hard for. Communicate your event vision whenever you find the opportunity to do so and see the change in attitude among your team. The French poet Anatole France said it best:
"To accomplish great things, we must not only act but also dream. Not only plan, but also believe."
What to consider when creating your event's vision:
The vision of your matchmaking sessions or meetings should identify the direction and purpose of the event. In order to make it engaging it has to be daring but also persuasive and credible.
Make it easily understandable for everyone. No one likes complicated and overly sophisticated statements. Also make sure that it challenges and at the same time inspires people to go the extra mile.
Most importantly, a good business event conference vision reflects the capabilities and competences of those who are organizing the event.
An event vision is only one step in your event planning process. Discover the ease of b2match's event matchmaking software to help you plan and execute your best event.
Inspired? Get in Touch and Let Us Help Make Your Next Event a Success.
Book a Free Demo
---
Related articles
Event Management Tips

As an event organizer, creating connections and networking opportunities is critical to the success of a trade show. By implementing strategies to connect attendees, you can improve their overall experience and create valuable networking opportunities. We present six tips to help you effectively eng

b2match

May 15, 20234 min read

Event Management Tips

Networking has always been an important part of a successful career. The connections you make and the relationships you build can lead to employment opportunities, partnerships, and collaborations. However, networking is often perceived as a daunting and tedious task. This is where gamification come

b2match

May 15, 20234 min read

Event Management Tips

If you plan to showcase your products and services at a trade show, you know how important it's to reach potential customers. But with the pandemic, many events have gone virtual, making it difficult to connect with your audience. That's where hybrid trade show software comes in! It's a great way to

b2match

May 11, 20235 min read