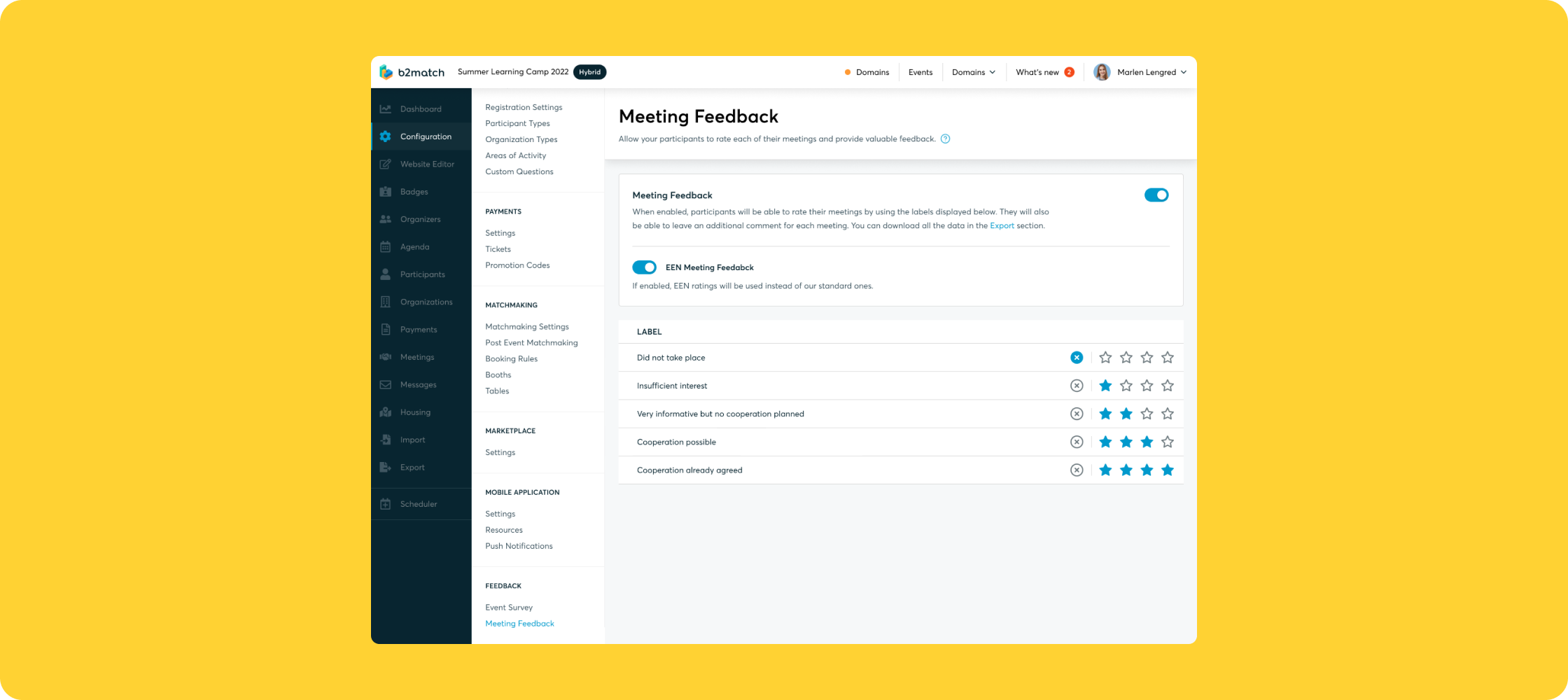 Product Update
Meeting Ratings Tailored for our EEN Partners
Jul 26, 20221 min read
The Enterprise Europe Network has been one of our most important clients. We value their feedback immensely, so we have decided to expand our new meeting ratings and offer specific EEN meeting ratings.
To support support small and medium-sized enterprises efficiently, EEN needs greater insight into the meetings made on their networking events. For this, they need a specific set of ratings which are standardised and make their job easier.
If you are an EEN partner, you can now easily enable EEN Meeting Feedback for your next event matchmaking by going to Configuration > Meeting Feedback. This will enable the following ratings:
Not taken place
Insufficient interest/no further contact
Very informative but no cooperation planned
Cooperation possible
Cooperation already agreed
From the participant point of view, the design remained the same, but the ratings are updated with the new labels.
Additionally, we have added the Meeting Ratings to the Feedback page as well. If you are using our Event Survey feature, you can have everything on a single page, making it easier to inform the participants.
We hope you will find this new feature on our event matchmaking software useful and get that valuable feedback from your participants.
A lot of new features are coming soon, so stay tuned and feel free to get in touch if you have any questions or feedback!
Inspired? Get in Touch and Let Us Help Make Your Next Event a Success.
Contact Sales