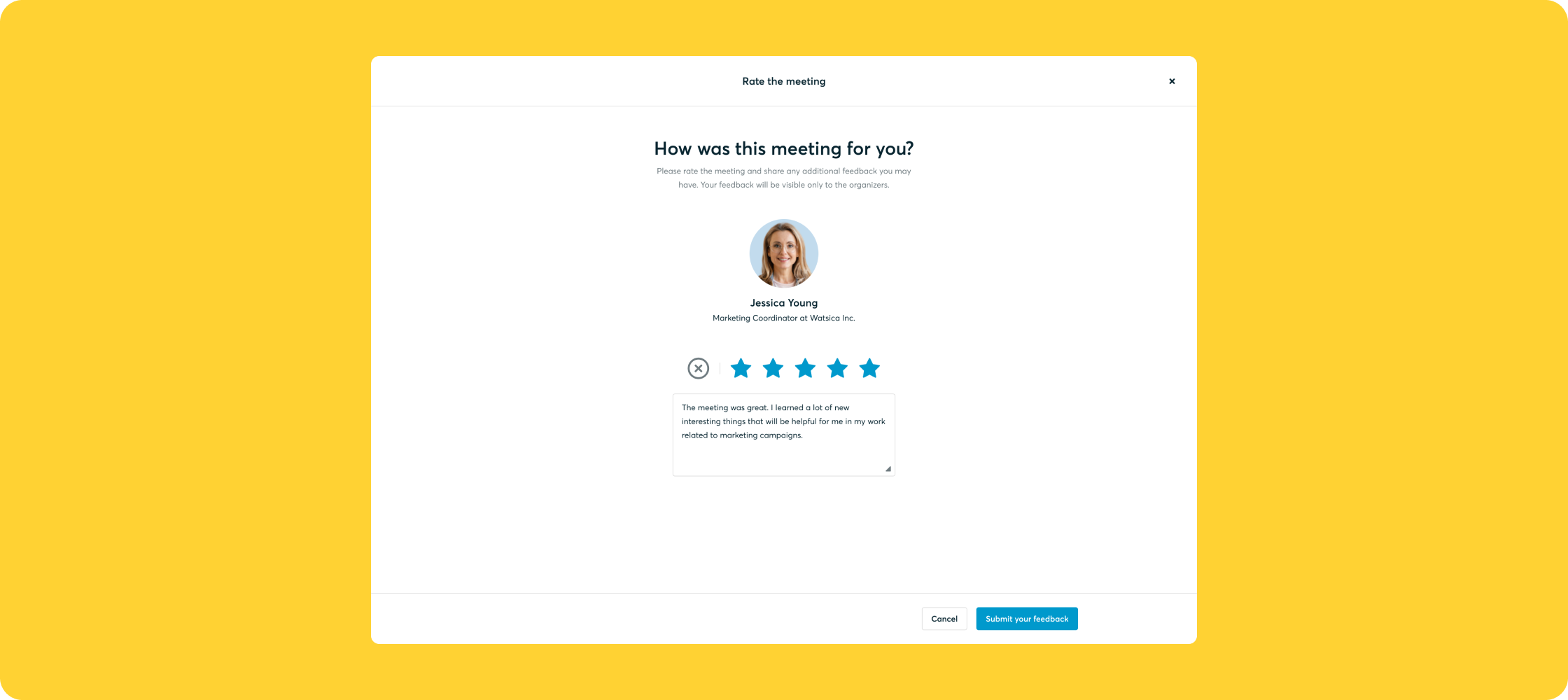 Product Update
Get Valuable Insight With the New Meeting Ratings
Mar 30, 20221 min read
The best indicator of successful event matchmaking is the number of meetings. But how can you know if those meetings were actually beneficial for the participants? With the new b2match meeting feedback the answer is - easily!
New and Improved User Experience
We have made significant changes to our meeting ratings! The new rating system is based on stars, providing a familiar and intuitive way for participants to describe how their meetings went.
Each star represents a value from lowest (not at all interesting) to highest (extremely interesting), along with a label for indicating that the meeting did not take place. Participants can also leave an additional comment for more details.
Easier Access to Ratings
The ratings have been moved to the Meetings page of your event website, where participants can rate each of their meetings individually.
Alternatively, they can rate all of their meetings at once.
For online meetings, the ratings are more accessible than ever! Once the meeting ends, participants will immediately see the rating screen so that they can leave feedback while the meeting is still fresh in their minds.
As an organizer, you can download the Participant Data file from the Export section. All the ratings and comments are located in the "Meetings" sheet in the Excel file.
The new ratings are enabled by default for all events in our event matchmaking software. To disable them go to Configuration > Meeting Feedback. However, we do not recommend disabling them because you will miss out on valuable feedback from your participants!
Inspired? Get in Touch and Let Us Help Make Your Next Event a Success.
Contact Sales