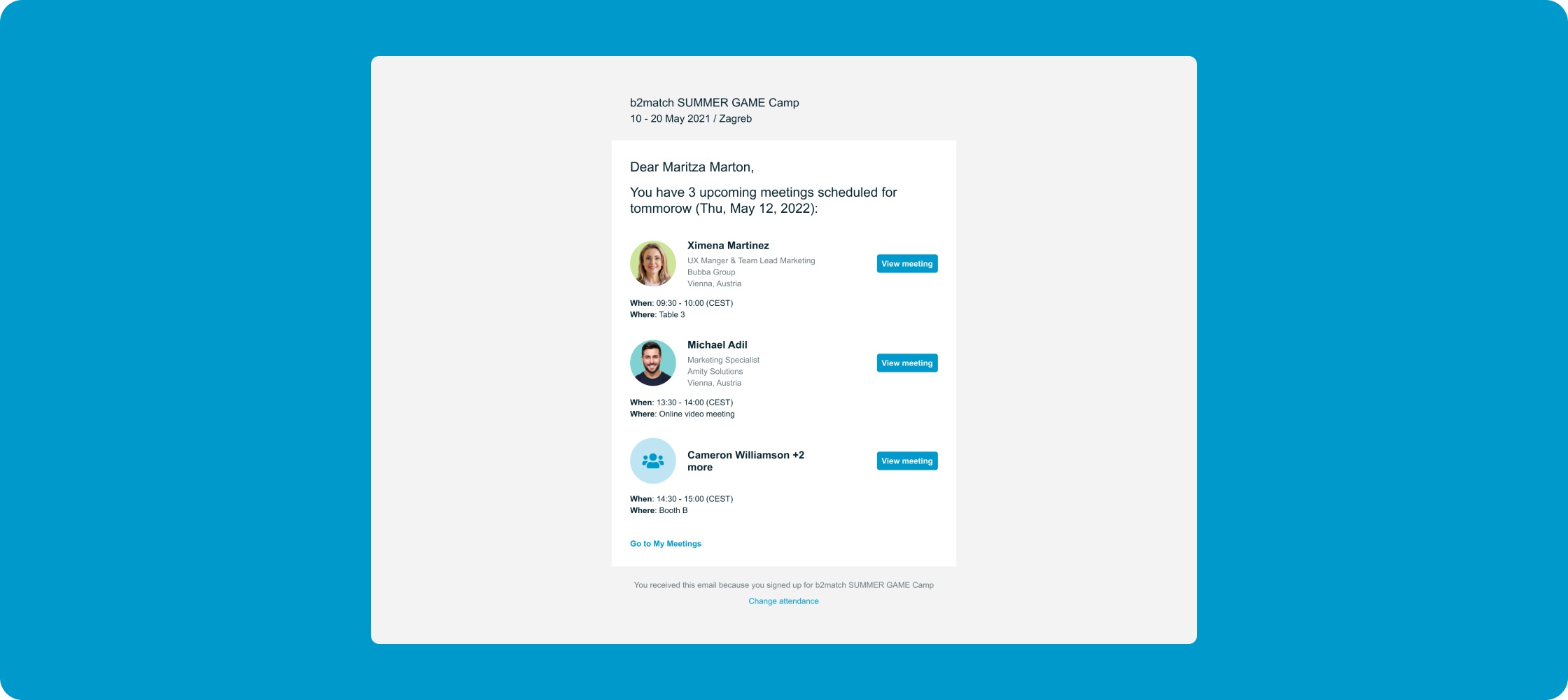 Product Update
Upcoming Meetings Reminder via Email for Seamless Networking Experience
Jun 30, 20221 min read
We've just released a new notification for your event community platform and events with post event matchmaking - email reminder for upcoming meetings!
We know that networking can be a busy and hectic process, so we want to make sure your participants never miss a meeting. With our new email reminder notification, your participants will be notified a day before about upcoming meetings they accepted and scheduled for tomorrow.
We hope this new notification will help you make the most out of your event matchmaking.
Also, we believe your participants will find this new notification very useful and enjojable. No more forgetting who they're meeting with or when. They will stay on top of matchmaking proccess and be prepared for their meetings.
Inspired? Get in Touch and Let Us Help Make Your Next Event a Success.
Contact Sales