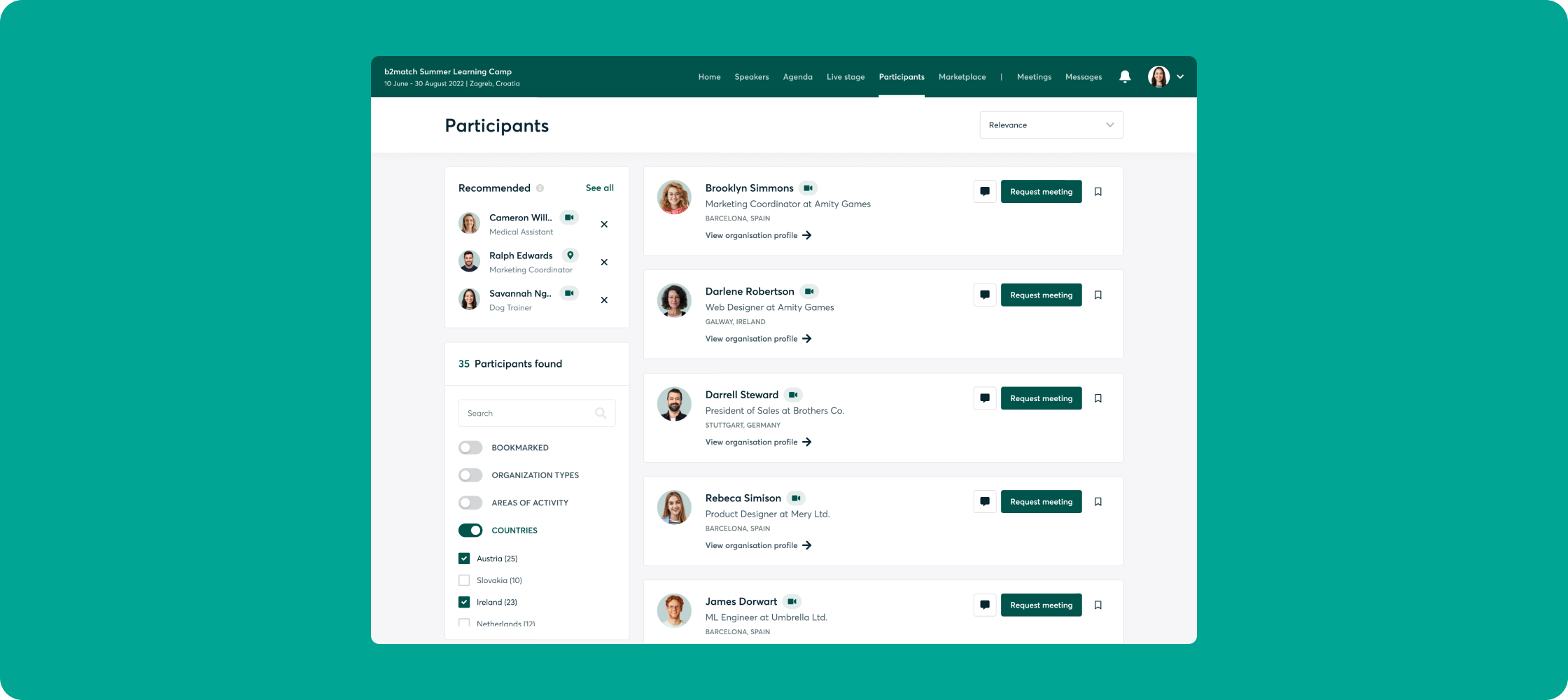 Product Update
Another Exciting AI Event Profile Recommender Update
Jul 15, 20221 min read
The AI powered profile recommender is one of the most important features for our all in one event management software. With our last update, we allowed participants to mark profiles as not interesting in order to improve our algorithm. We are really committed to improving it so that your event participants can find even better business opportunities on your networking events.
AI connects your event participants with like-minded individuals for a more enjoyable experience.
This time we have improved the way our machine learning algorithm creates profile suggesstions. As you might know from our previous post AI Powered Event Profile Recommender, the algorithm analyzes the participant behaviour such as profile visits, meeting requests, messages sent, and bookmarks.
With this new upgrade, the algorithm also analyzes the participant profile data. This means that participants will get even better profile recommendations, making it easier for them to find interesting profiles and book meetings in our AI event matchmaking software.
Additionaly, the AI Recommender is officially no longer in beta phase! This means that it will be enabled by default for all of your future networking events. To learn more about it, feel free to check out our post AI Powered Event Profile Recommender.
Inspired? Get in Touch and Let Us Help Make Your Next Event a Success.
Contact Sales