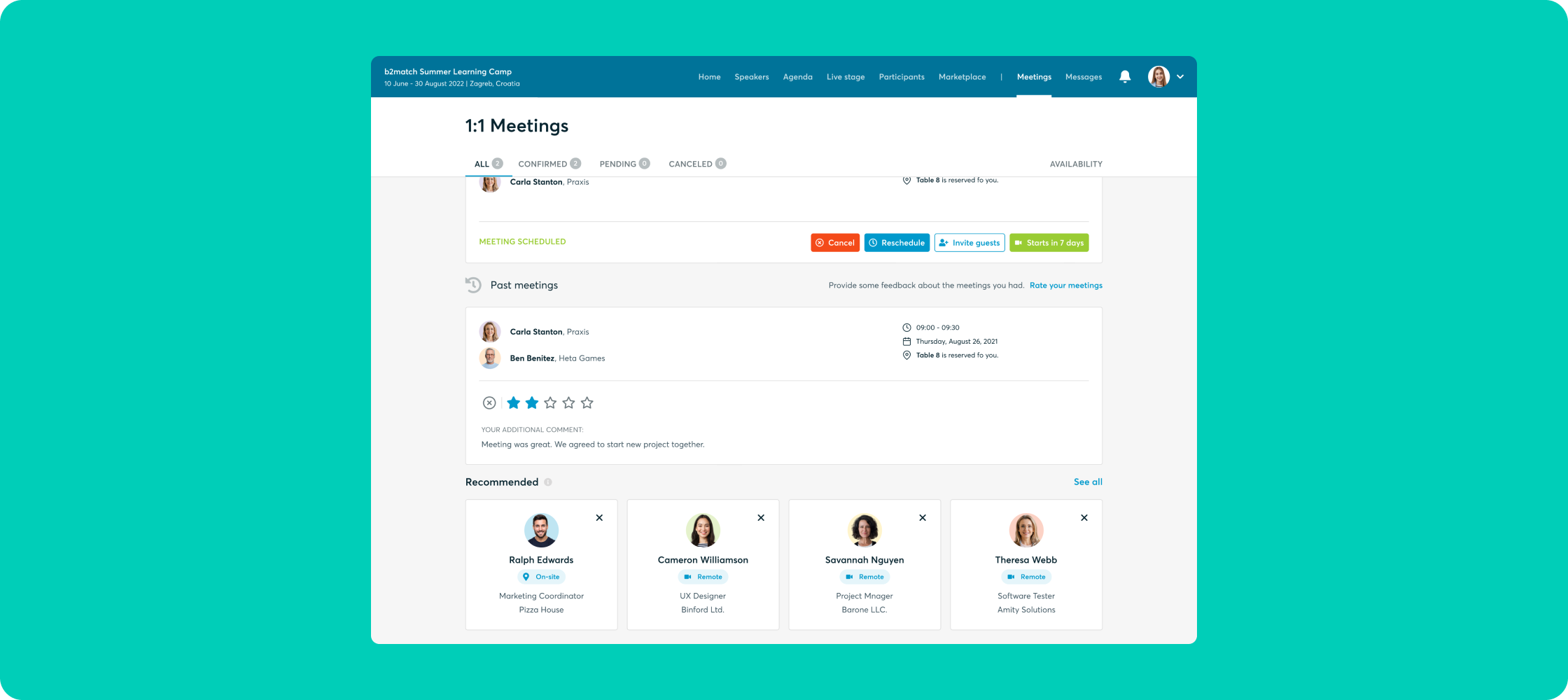 Product Update
AI Powered Profile Recommendations Just Got Better
May 25, 20221 min read
We've made a promise that our AI powered recommender system will only get better with time. This time, thanks to your valuable feedback, we have made an improvement that will hopefully help your participants to book even more meetings!
Participants can now mark certain recommended profiles as not interesting. This new feature on our AI event matchmaking solution is based on feedback we've received from participants who want more control over the profiles they see.
Removing existing recommendations allows our AI machine learning algorithm to learn from user data even more and provide better recommendations.
So go ahead and enable the AI Recommender on your matchmaking event today - we know you'll find it useful!
Inspired? Get in Touch and Let Us Help Make Your Next Event a Success.
Book a Free Demo