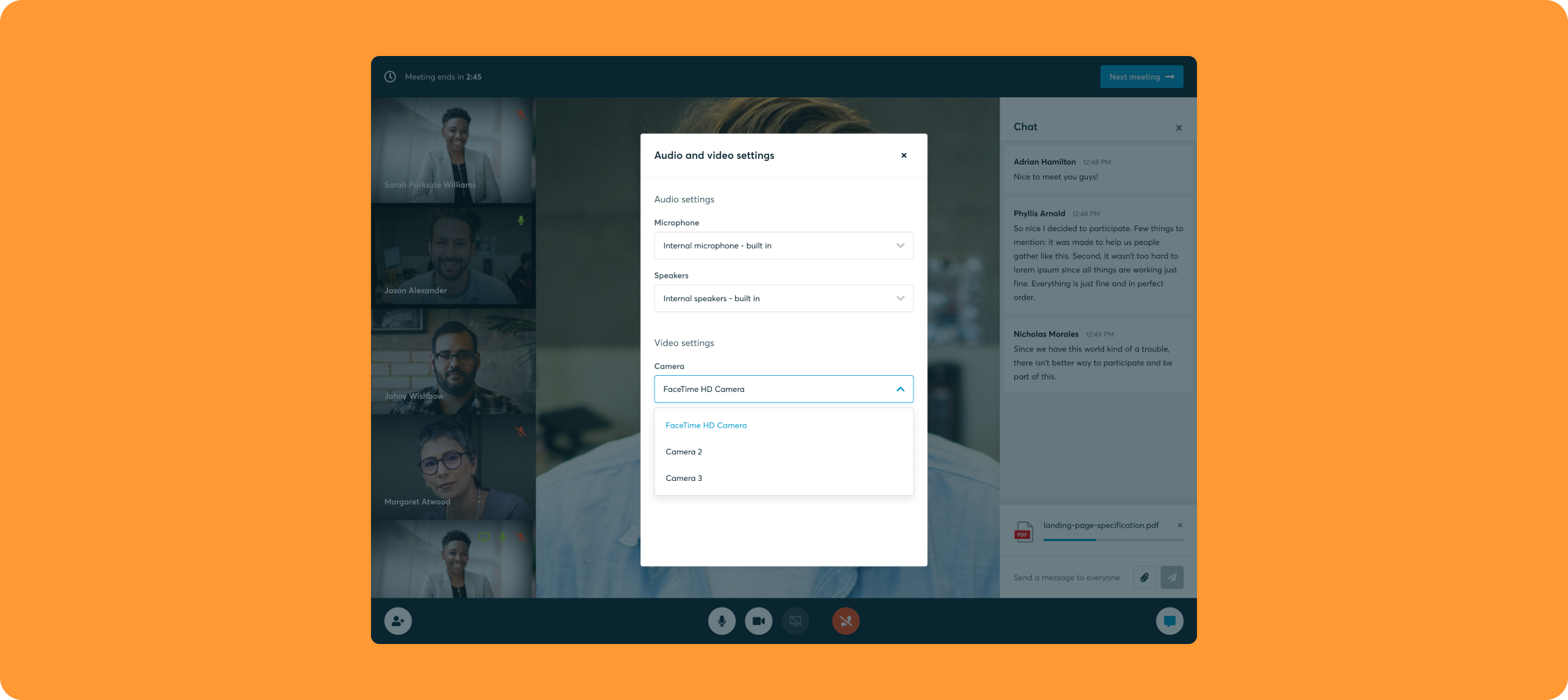 Product Update
Advanced Audio and Video Settings for Online Meetings
Mar 3, 20221 min read
We care about the quality of your participants' meetings. We also know that it can affect the outcome. That is why we now allow participants to select their external audio and video devices, in case they have them.
To maximize the quality of an online meeting on our virtual event networking platform, participants can now choose which camera, microphone, and speakers (Google Chrome only) they want to use.
This will be especially useful for participants who want to use external cameras to leave a better impression on their meeting partners.
We are working hard on making new improvements, so make sure to stay updated about new upcoming features in our event matchmaking software)!
Inspired? Get in Touch and Let Us Help Make Your Next Event a Success.
Contact Sales