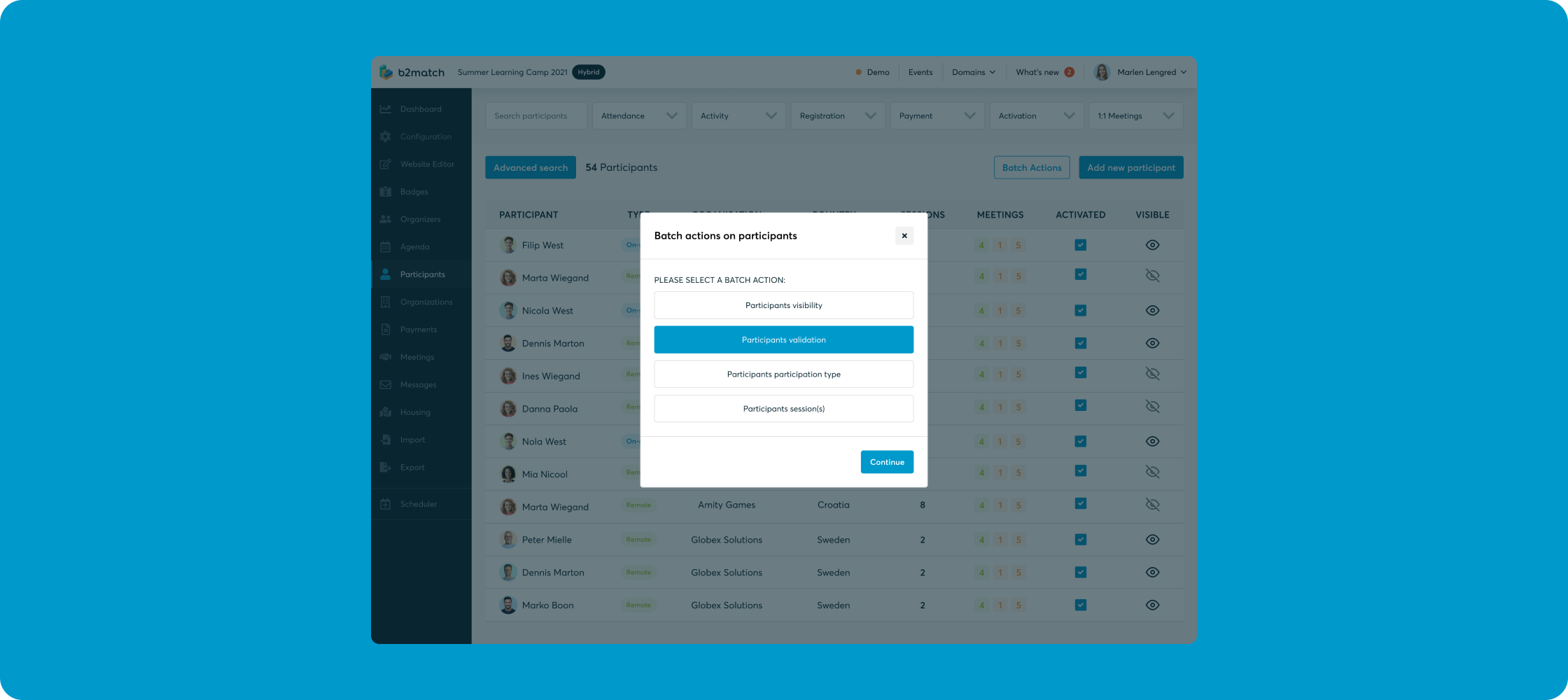 Product Update
Manage Your Event Participants Easily With Batch Actions
Jul 13, 20211 min read
Updating participants' attendance, participant type, or activating them one by one can be very time consuming. And when you're organizing an event in our event matchmaking software, sometimes you can't afford to lose time on these kinds of laboriuos tasks. That's why we came up with Batch Actions to help you out a bit!
All you need to do is click the Batch Actions button in the Participant list to make changes for all participants currently displayed on the list.
With this new feature, you can:
activate or deactivate profiles
make profiles visible or not visible
change their participant type
add sessions to their attendance
If you want to make changes only for some participants, use the Advanced Search first in order to narrow down the list. Any Batch Actions you perform will only apply to the filtered participants.
Explore more features of our all in one event management software for in person, virtual or hybrid events to ease your event planning process.
Inspired? Get in Touch and Let Us Help Make Your Next Event a Success.
Contact Sales