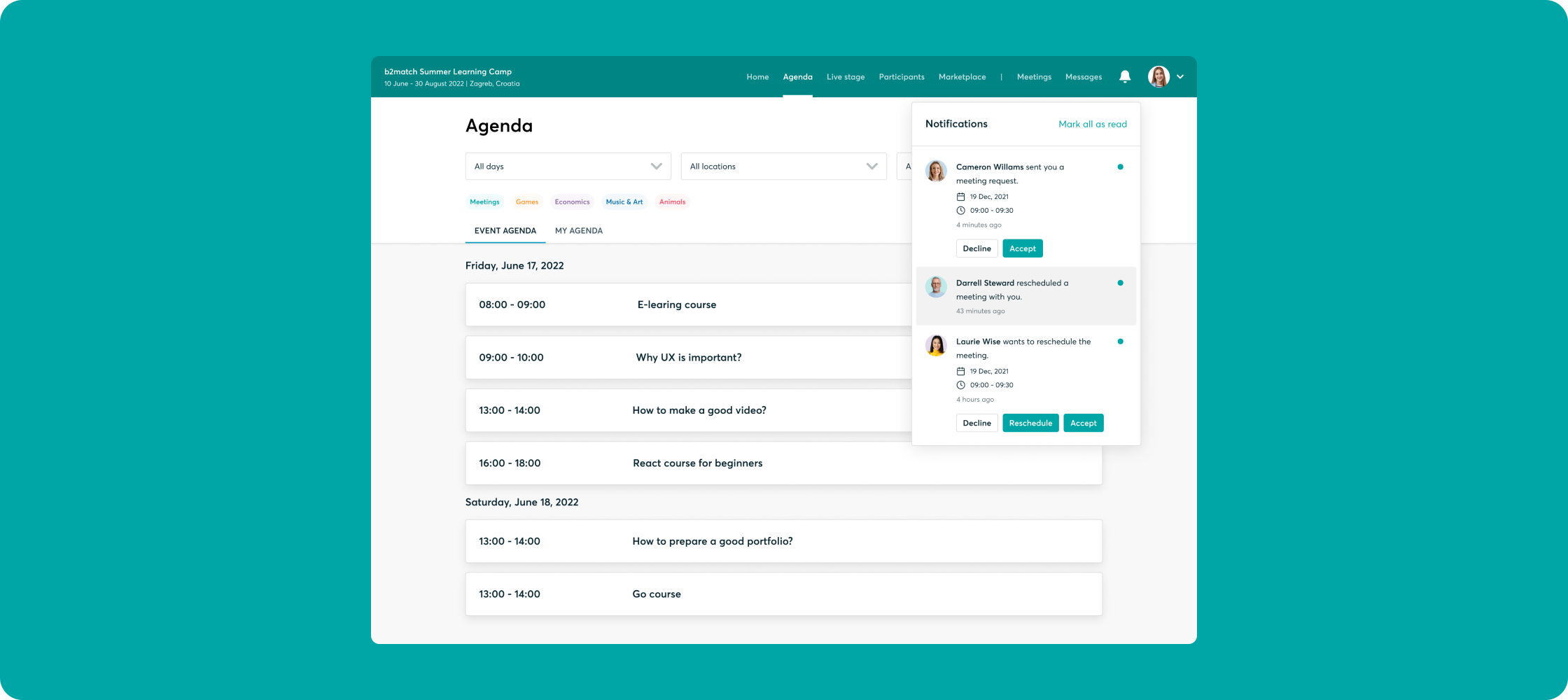 Product Update
Interactive Meeting Notifications That Keep Participants Updated
Apr 13, 20221 min read
Notifications. Almost everyone encounters them on a daily basis. Here in the b2match event matchmaking software, we know that there's a fine line between useful notifications and those annoying ones. That's why we made sure that our new notifications only inform participants about things they really want to know. This way, they can get the best experience when participating in a b2b networking event.
Familiar and Intuitive Design
The notifications available on the event website feature an easy-to-use and recognizable design. Any unopened notifications are indicated with a number in the upper right corner of the bell icon.
Clicking the bell icon next to the profile avatar opens a dropdown which displays all the notifications the participant received.
To mark a notification as read, participants can simply click on it, or they can mark all notifications as read.
Only Relevant and Useful Information
Participants are informed about the following meeting activities:
Meeting requests
Accepted meetings
Rescheduled meetings
Declined meetings
Canceled meetings
Participants are also reminded about their upcoming meetings and encouraged to leave feedback for their past meetings.
These new notifications are only the beginning, since we plan to add even more notifications in the future. But rest assured, we will make sure that we never spam participants with unnecessary information.
Inspired? Get in Touch and Let Us Help Make Your Next Event a Success.
Contact Sales