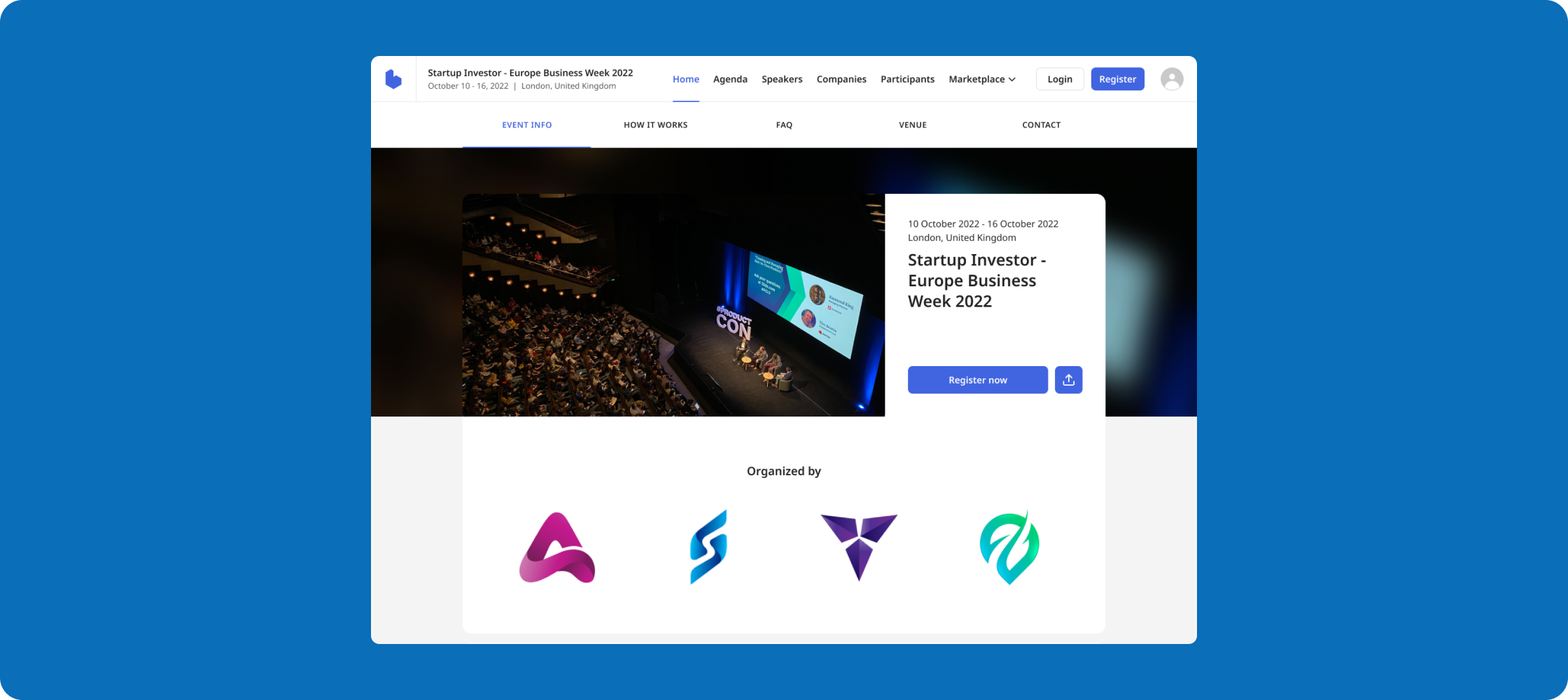 Announcement
Get An Exclusive First Look At Our Biggest Update Ever
Oct 4, 20221 min read
It's almost here. Our biggest update yet.
For the past several months our designers and developers have been working tirelessly on a completely new and unique b2match event website. Every page has been rebuilt from the bottom up. It was designed and optimized to provide the best possible user experience for your participants.
We wanted to elevate b2match, the entire event matchmaking software, to a whole new standard, so we made sure that the design is consistent throughout the entire website, giving it a unified look. Fully immerse yourself into your very own event ecosystem that rivals live, in-person activities.
Without further ado, here's an exclusive sneak peek at the new and improved b2match.
More visibility for organizers, a more fluid home page with more noticeable sections like event numbers, resources, participant countries, and other.
An agenda with more descriptions, more images and tags, highlighted speakers and faster overall management for the participant as well as organizers.
A better organized participant profile that empowers attendees to present themselves in the best possible way.
Our brand new Marketplace, with a fresh look and a new feature which will bring even more flexibility.
A more structured and professional looking Exhibitor page which will suit every company.
Although we want to show you everything, there is still some work to be done.
So, keep an eye on your email inbox and our product news. The new b2match is coming sooner than you think!
Inspired? Get in Touch and Let Us Help Make Your Next Event a Success.
Contact Sales