Trade Show Events
High Performing Hybrid
Trade Show

Software

Turn complexity into seamless execution with our event matchmaking software. Deliver real ROI to exhibitors with qualified leads while reducing your event costs and simplifying the event planning through automation and tech-powered solutions.

Contact Sales

Exhibitors

Marketplace

Meetings

Agenda

Integrated Video Conferencing

Company Pages

Hosted Sessions

Booths

Sponsors

GDPR Compliant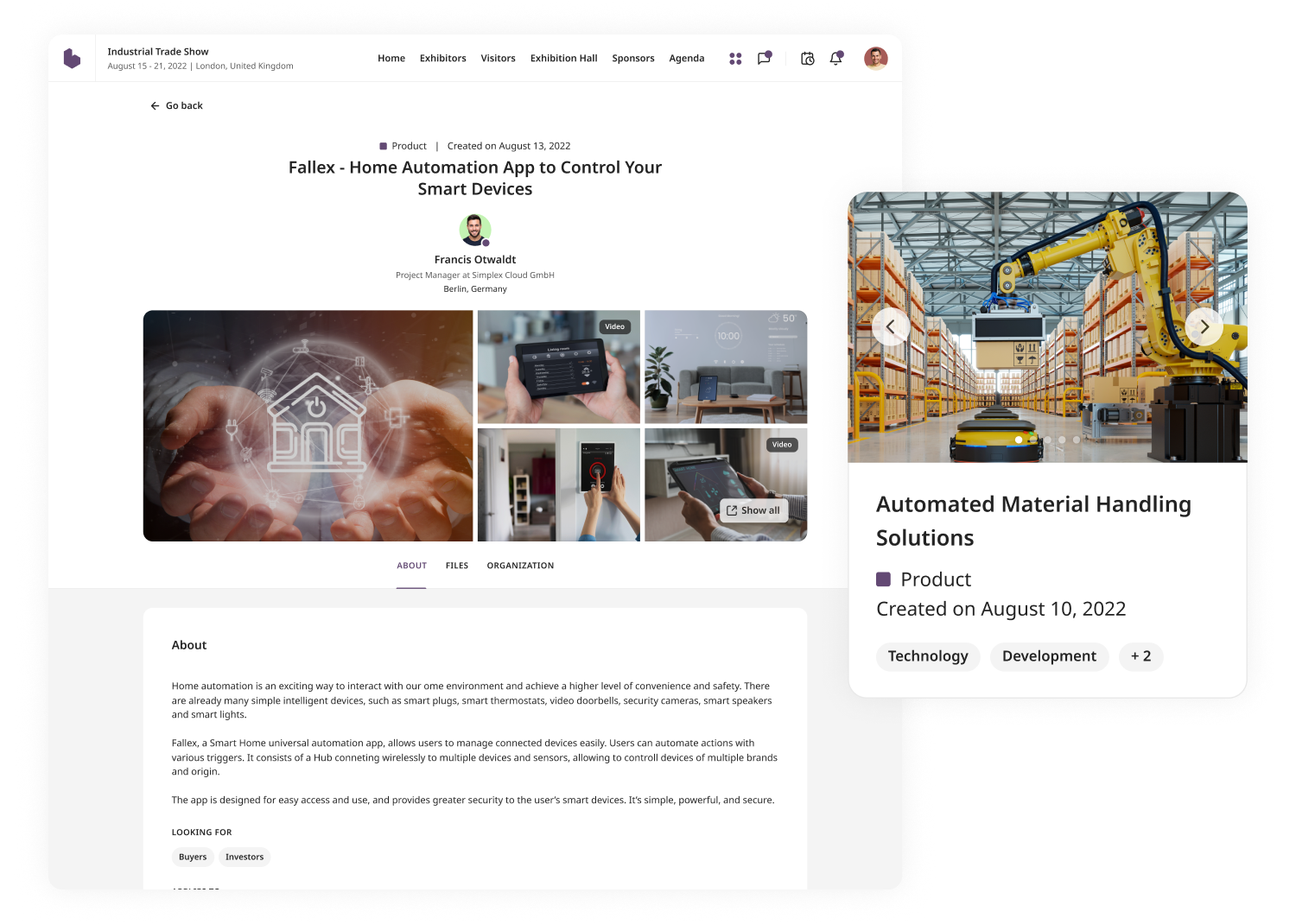 Marketplace opportunities
Showcase Exhibitor Innovation With a Rich Marketplace
Maximize your exhibitors' and sponsors' ROI and accelerate sales by giving them the opportunity to present their latest innovative products and services.
Exhibitors publish searchable business offers enriched with files, images, videos, etc.
Exhibitors create attractive individual product pages that increase sales
Create categories and tags that will be used as filters to ease matchmaking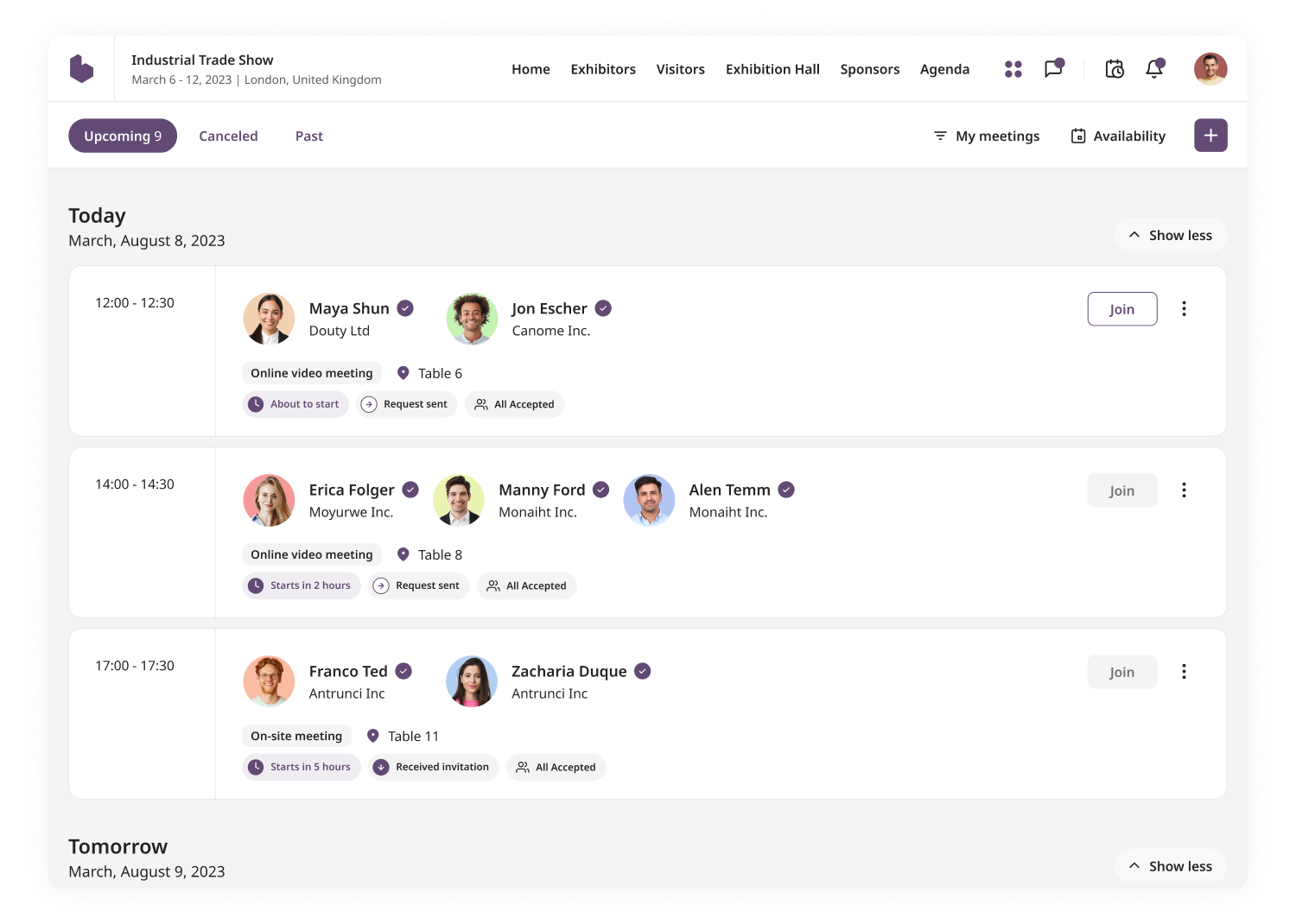 Meetings
Efficiently Turn Prospects Into Qualified Leads
Improve the value of your trade show interactions with AI-powered matchmaking. Exhibitors can pitch directly to prospects with private meetings before and during the show.
Choose between different requesting and scheduling modes and set up booking rules
Allow your Exhibitors and Prospects to preschedule their one-to-one or group meetings
Reserve dedicated booths for Exhibitors to make the scheduling process even more efficient
Explore our matchmaking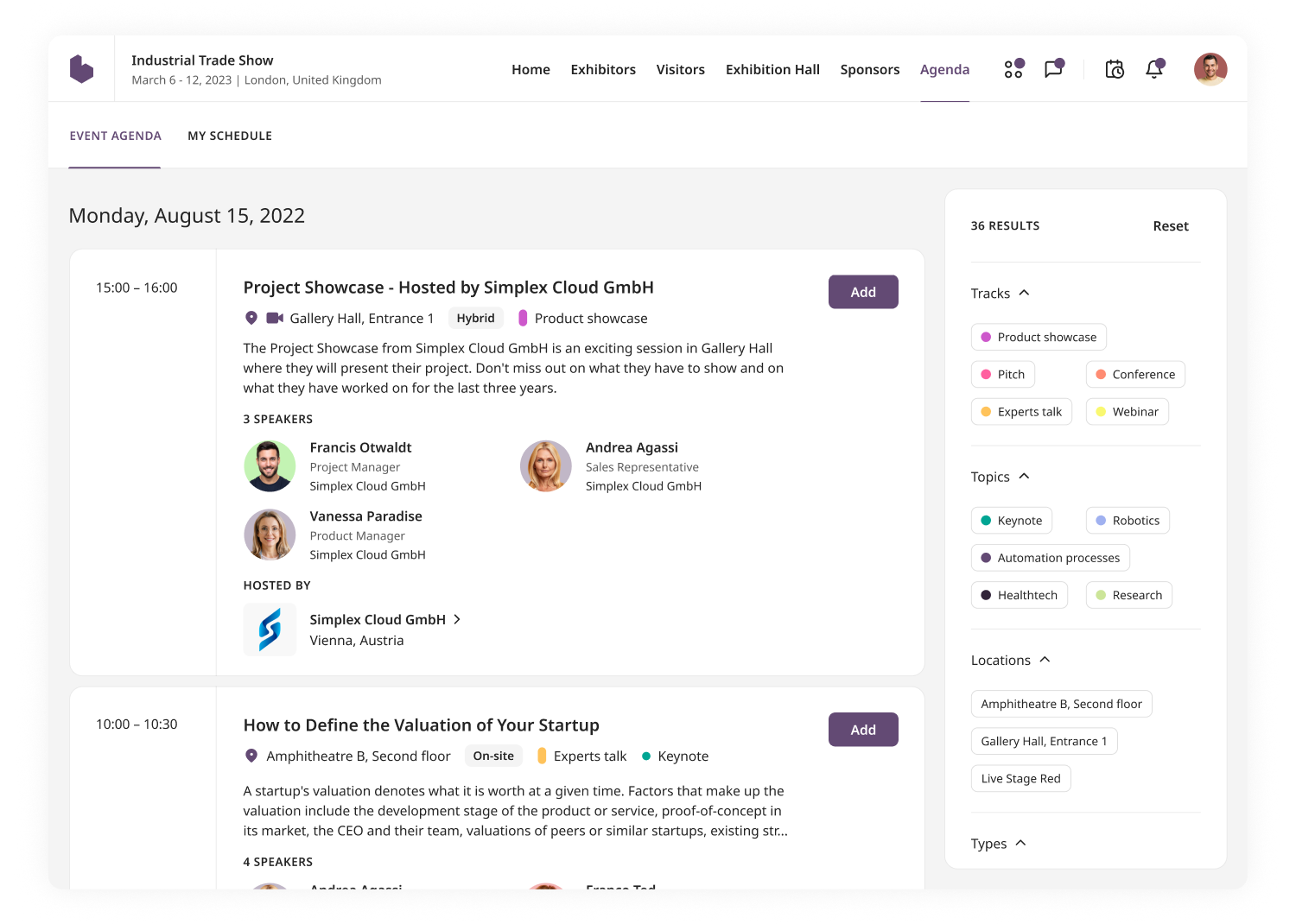 AGENDA
Put a Spotlight On Your Exhibitors with Hosted Sessions
Encourage innovative product discussions with specialized hosted sessions and workshops. Hosted sessions provide a marketing boost as they appear on the main event agenda visible to all participants, driving more traffic.
Create various types of sessions (virtual, hybrid, or in-person) according to your needs
Set up branded hosted sessions for your exhibitors allowing them to showcase their products and services
Virtual sessions are conducted through a built-in video conferencing tool featuring screen sharing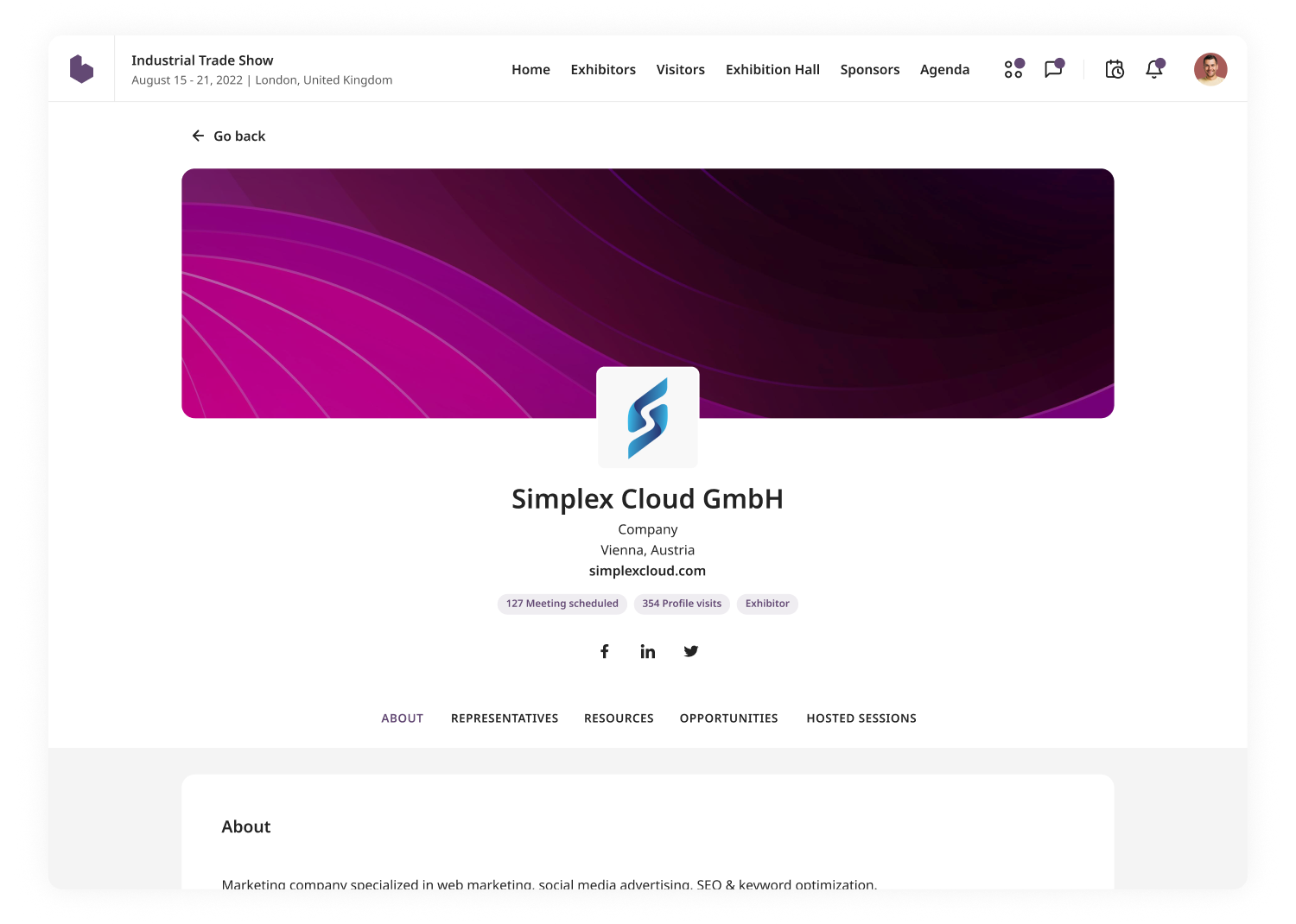 branded company pages
More Visibility and Leads with Professional Exhibitor Profiles
Increase brand awareness with customizable exhibitor profile pages. Your exhibitors can create a branded one-stop-shop where visitors can see all company-related content.
Exhibitors can add product catalogs, product demo videos and other resources.
All product pages in one place
Increase lead generation by allowing the exhibitors to gather virtual business cards from visitors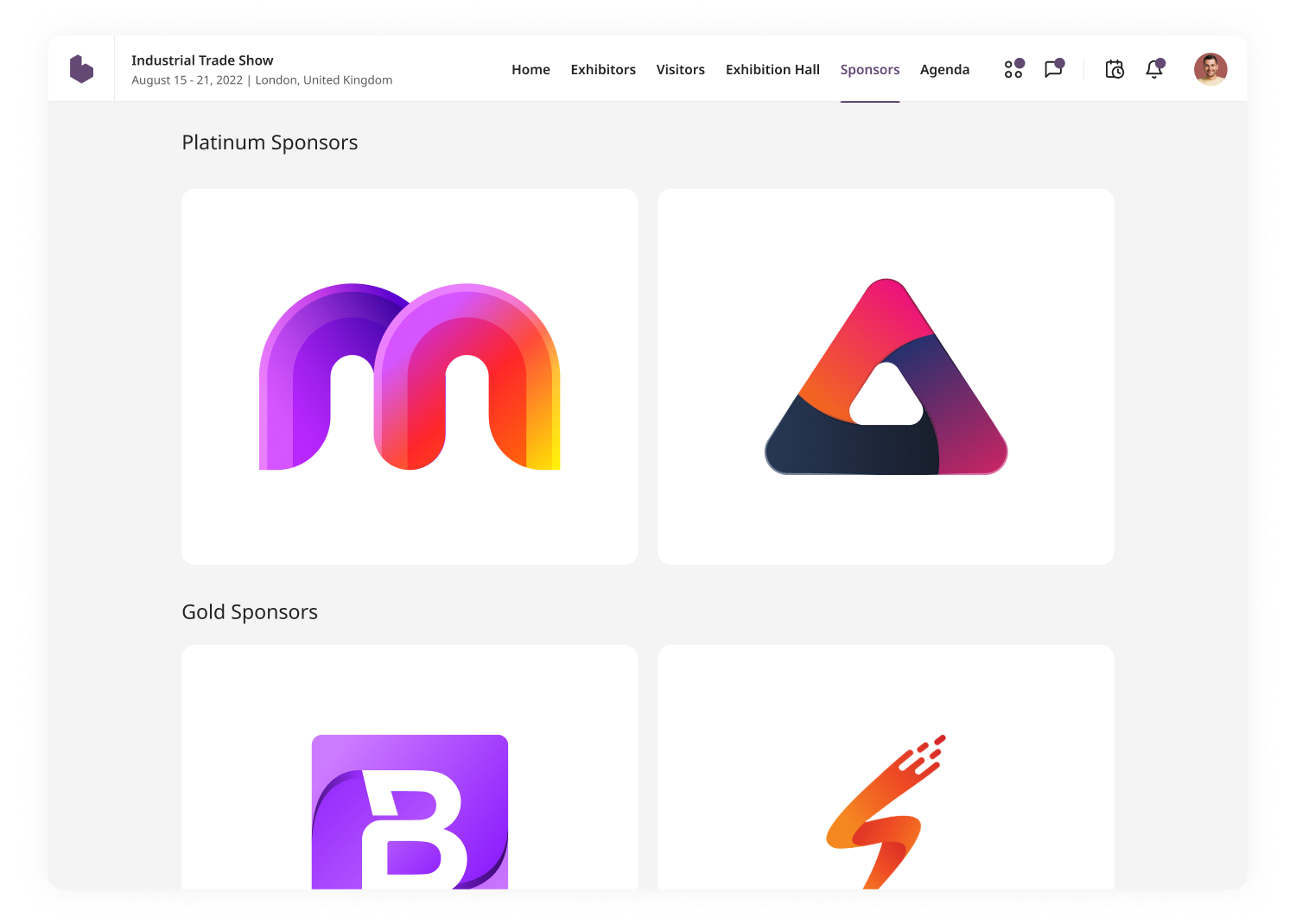 Sponsors page
Drive More Traffic To Your Trade Show with Big Name Sponsors
Provide a marketing boost and attract more sponsors with a dedicated sponsors page on your event website. Sell multiple packages with categorization specific for your event.
Create groups such as gold, silver and bronze sponsors according to their sponsorship type
Allow your Sponsors to grab attention with professional company pages
Clickable logos lead to dedicated company pages where sponsors can track visits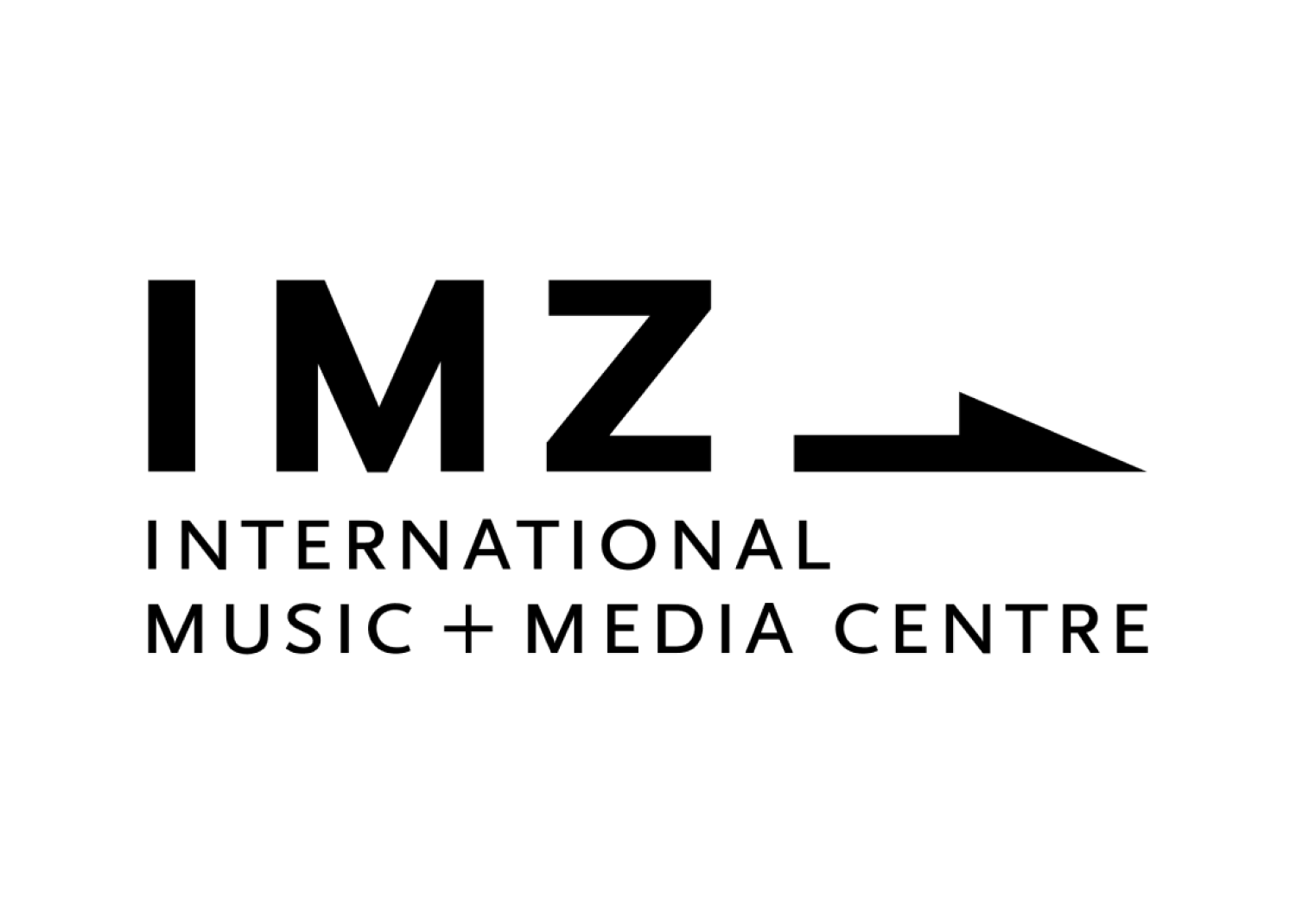 success story
Avant Première: A Smashing Success Connecting Participants
Avant Première Music + Media Market Vienna 2022 is the largest international trade fair for cultural TV and VOD content, presenting latest music and dance film productions for worldwide transmission.
Read Their Story
Do You Want to Maximize the Potential of Your Trade Show Event?
Contact Sales
Knowledge Is Key, We Happily Share It
b2b Matchmaking

Matchmaking is generally used in the context of the dating world, namely to describe how two searching individuals find the perfect partner. Business matchmaking is no different from that. The same approach is used to find the perfect 'business' partner. So, let's clarify what that exactly means.

Jonas Schoeneborn

Oct 21, 20204 min read

Event Management Tips

There are complexities to translating events into virtual or hybrid experiences. There is a list of criteria that needs to be met to ensure that not just event participants are happy, but exhibitors as well. An event organizer needs to find the right all in one event management software to do this.

Britta Pichler

May 20, 20212 min read

Event Management Tips

Some aspects of virtual event networking, whether 100% virtual or hybrid, are now solidly part of event organization. They have proven their worth and most participants are familiar and comfortable with them. However, translating virtual or hybrid events into a trade show, exhibition or hosted buyer

Britta Pichler

Nov 26, 20217 min read