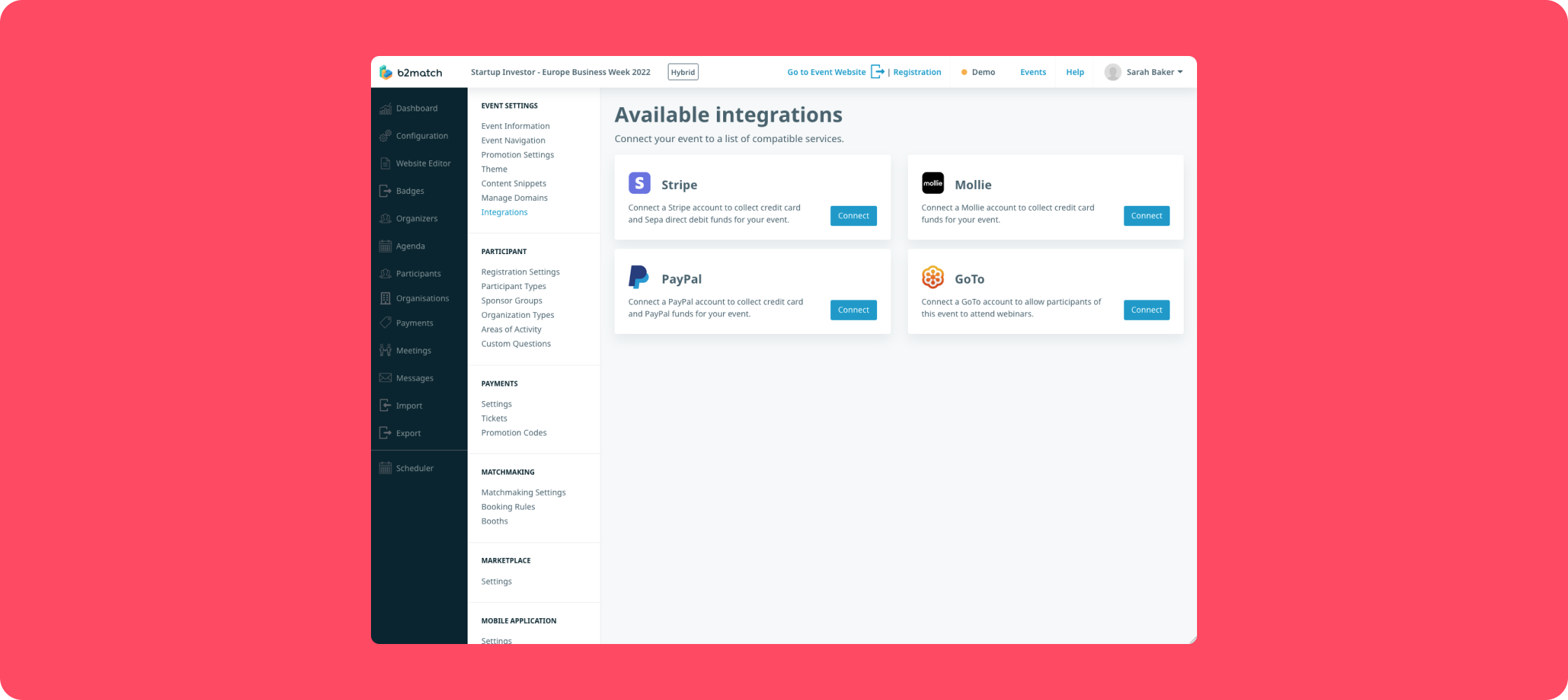 Announcement
Say Hello To Mollie - A New Integration For Payment Processing
Nov 2, 20221 min read
We're excited to announce that Mollie, a new payment service provider, is now available as an integration for b2match! This means that you can use it to accept payments from participants who purchase a ticket for your event or platform.
Mollie is a leading payment service provider in Europe with over 10 years of experience. They offer a secure and reliable platform that is easy to set up and use. To connect your Mollie account with the organizer's tool, go to Configuration > Integrations and provide the necessary information that you can find in the Mollie interface.
We're confident that Mollie will be a great addition to our event networking platform and we're excited to offer this new payment option to our organizers. If you have any questions about using this new integration, please don't hesitate to contact our support team.
Inspired? Get in Touch and Let Us Help Make Your Next Event a Success.
Contact Sales