START Summit
START Summit Utilizes b2match to Foster Entrepreneurship Ecosystems
ICT
Investor Meets Start-Up
Hybrid
04. Juli 2022 | 4 min Lesezeit
About the Startup Event
START Global is the seeding ground for the next generation of entrepreneurs. They unite Europe's entrepreneurial talent. It is an internationally positioned organization while being locally anchored within the European startup hubs. It lays groundwork for fostering and accelerating regional entrepreneurship ecosystems.
START Global supports this mission by hosting, for the 25th year, the START Summit event, Europe's leading conference for entrepreneurship and technology.
2nd Year START Summit and b2match
In 2020 START Summit had to cancel their startup event due to COVID. As the 2021 event was coming around, and COVID was still a concern, they started looking for an virtual event networking platform to do the startup event virtually.
They participated in a lot of demo calls with a lot of event networking platforms, but ultimately decided on b2match.
"It was the advanced business matchmaking feature that was the final deciding factor."
When it came time to start planning the 2022 startup event, they knew they wanted to go back to the essential interactions of what an in-person event offers, while keeping the benefits of an online event.
2022 was the first hybrid START Summit event with 3,740 participants made possible with the continued collaboration with b2match.
They decided to keep the working relationship with b2match because they liked that b2match is always open to implementing new and exciting ideas. They felt that this was a match not only in terms of an event networking platform, but also in terms of an entrepreneurial mindset that START Global seeks to foster.
Effective and Efficient Startup Event Participant Engagement
The exchange of knowledge between the participants was a major goal for START Summit. They really wanted to provide a fully integrated and qualitative experience for participants (not only from A to B, but from A to Z).
What they really liked about b2match was that participants log into the event networking platform before the startup event begins, to prepare for their attendance beforehand to make the most out of the three day event.
Agenda planning
START Summit had over 100 agenda sessions. It's impossible for a participant to attend them all. So with the b2match event networking platform, they logged in and simply picked what sessions best fulfilled their event networking goals and created a personalized agenda before the event even began.
The participants chose how they wanted to attend the session, whether it was onsite or remote. If it was onsite, it stated clearly where the session was going to take place so they could find it quickly and easily for a successful in-person matchmaking.
Finding the right meeting partner with b2b matchmaking
Finding the right meeting partner at a big business networking event doesn't have to rely on luck alone. With the Marketplace, START Summit participants could log on to the event networking platform and search for potential meeting partners that aligned with their goals.
The Marketplace is like a catalog of opportunities. Participants create entries of what they are offering and what they are looking for. They can include long, detailed descriptions, upload files, images and videos.
The Marketplace offers multiple ways to look for that perfect business match: organic search, through customizable filters, or recommendations provided by AI machine learning algorithm.
Once they found an interesting meeting partner, participants arranged meetings for the days the event was to take place and added them to their personalized agenda. The meeting scheduler within the platform would only propose meeting times when both parties had an opening in their agenda, making meeting arrangements uncomplicated.
Mobile event app
The mobile event networking app made it easy for participants to navigate a content rich startup event. They were able to know where to go when for what speaker. An event map was added so attendees knew where to go for their next session or meeting.
It also increased interaction among the participants with the live chat function and meeting scheduling so attendees could continue to arrange 1:1 meetings while the event took place without double booking. It just made the meeting scheduling and matchmaking so much easier for the participants.
Post startup event engagement
An event organizer knows that a startup event is going well when participants ask for more. More access to the content in terms of recordings of stage content. More time to arrange meetings and matchmaking.
So START Summit utilized the b2match post event matchmaking feature and gave their participants two extra weeks to get the absolute most out of the startup event even after it ended.
Future Outlook of the Next Startup Event
START Global seems to be happy working with b2match. They've already expressed interest in working together for the next START Summit event.
There's no better compliment than a repeat customer.
Eventveranstalter: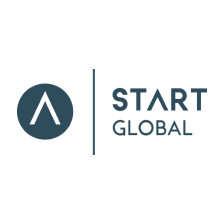 START Global is the seeding ground for the next generation of entrepreneurs.
Event in Zahlen:
3731
Teilnehmer insgesamt
29%
Teilnehmer an Matchmaking
1092
1:1 Meetings
95
Länder
Event-Webseite besuchen