Survey Builder
Use The Event
Survey Builder

And Get Valuable Feedback

Feedback is important. Improve your next event with insights gathered through a customized survey specific to your event.

Single Choice Questions

Multiple Choice Questions

Text Input

File Upload

Question Groups

Targeted Questions

Excel Export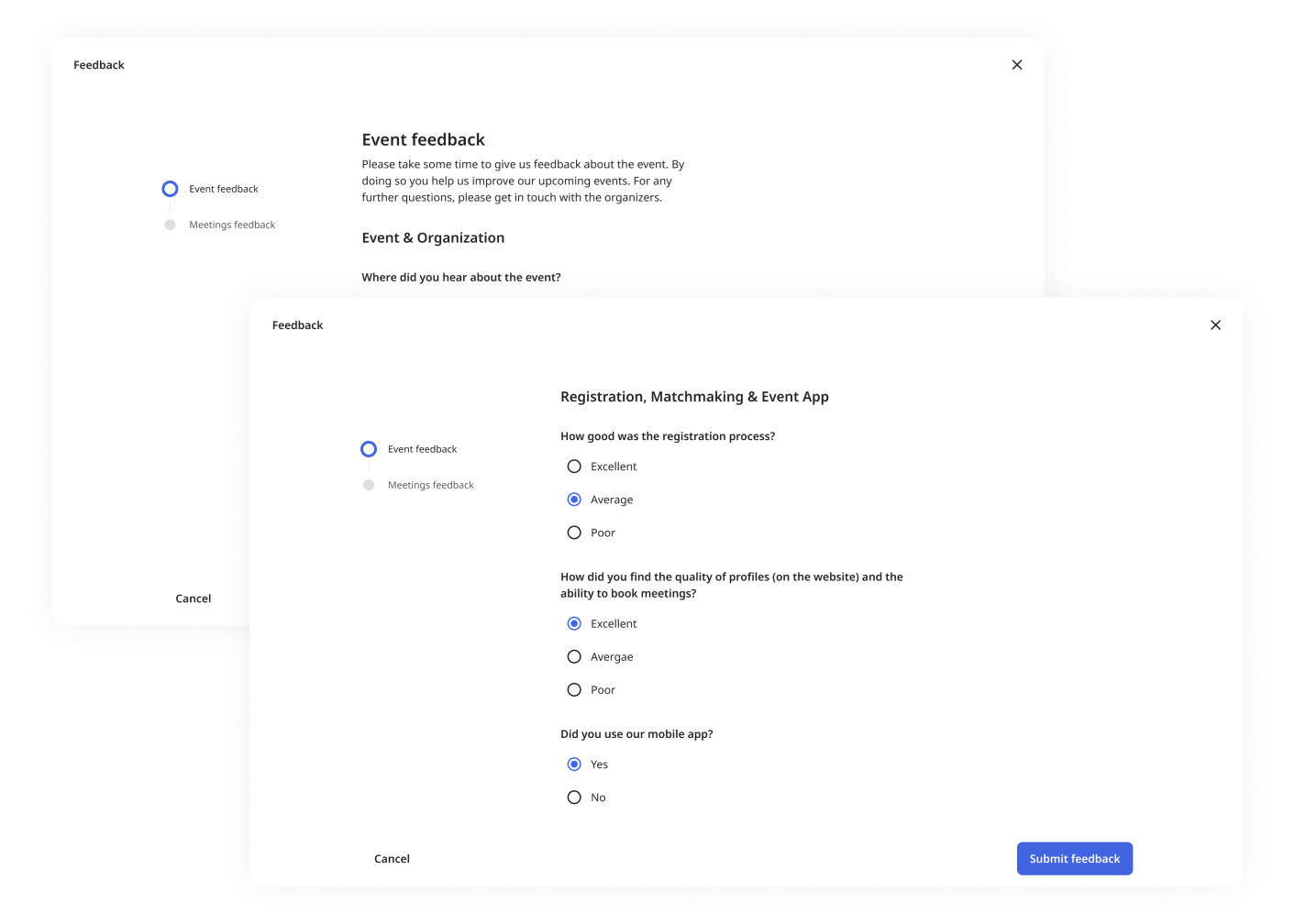 Event Survey
Create The Perfect Event Survey With Multiple Types Of Questions
Create a survey tailored specifically for your event and find out what was the experience like for the participants.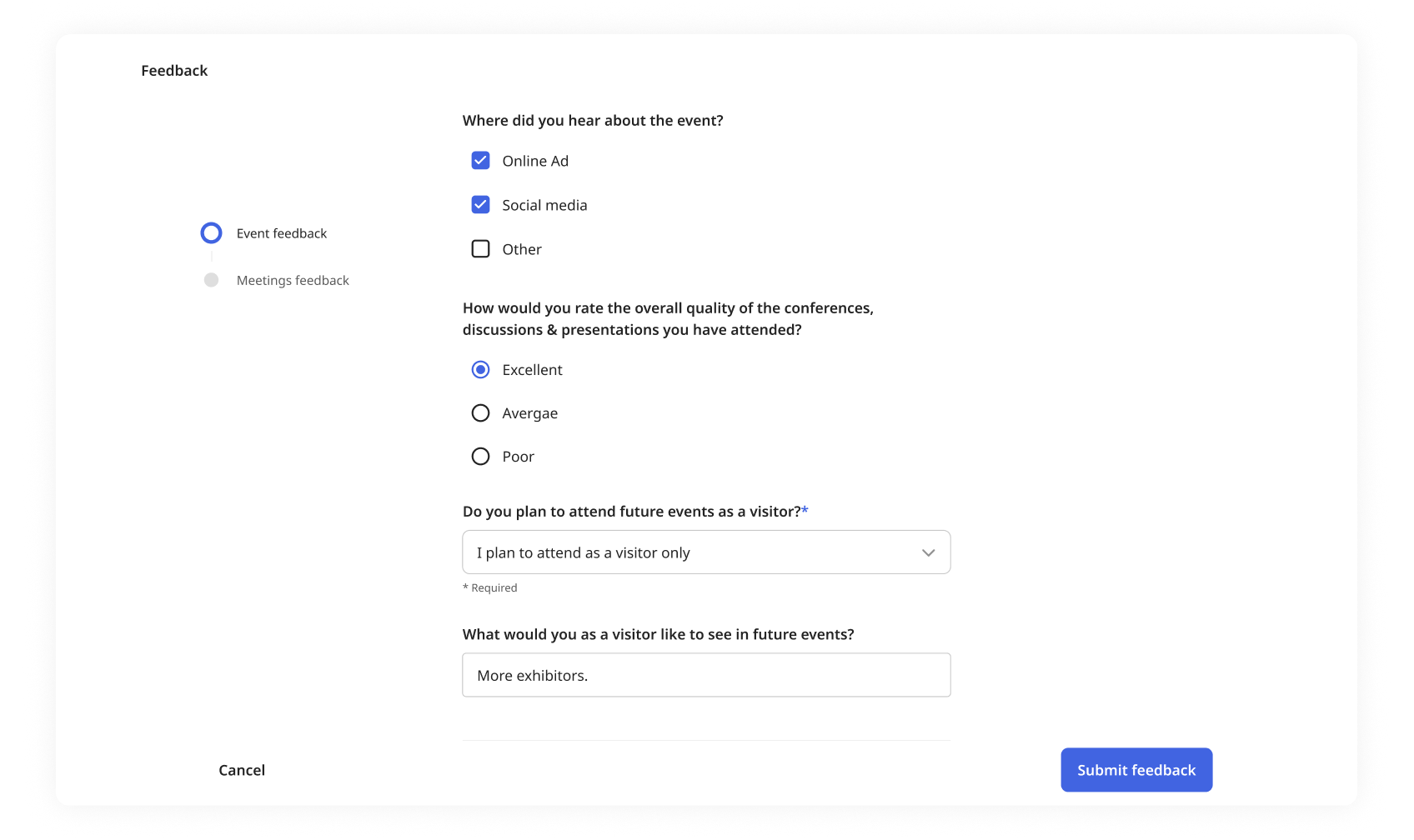 Configure single or multiple choice questions displayed as radio buttons, checkboxes, or selectable fields.
Ask participants to write something with single line or multiline text input questions.
Ask participants to upload various files with a maximum upload file size of 20 MB. These can be CVs, company brochures, presentations, and other.
Organize the event survey with the help of question categories that allow you to get better structure and therefore better user experience.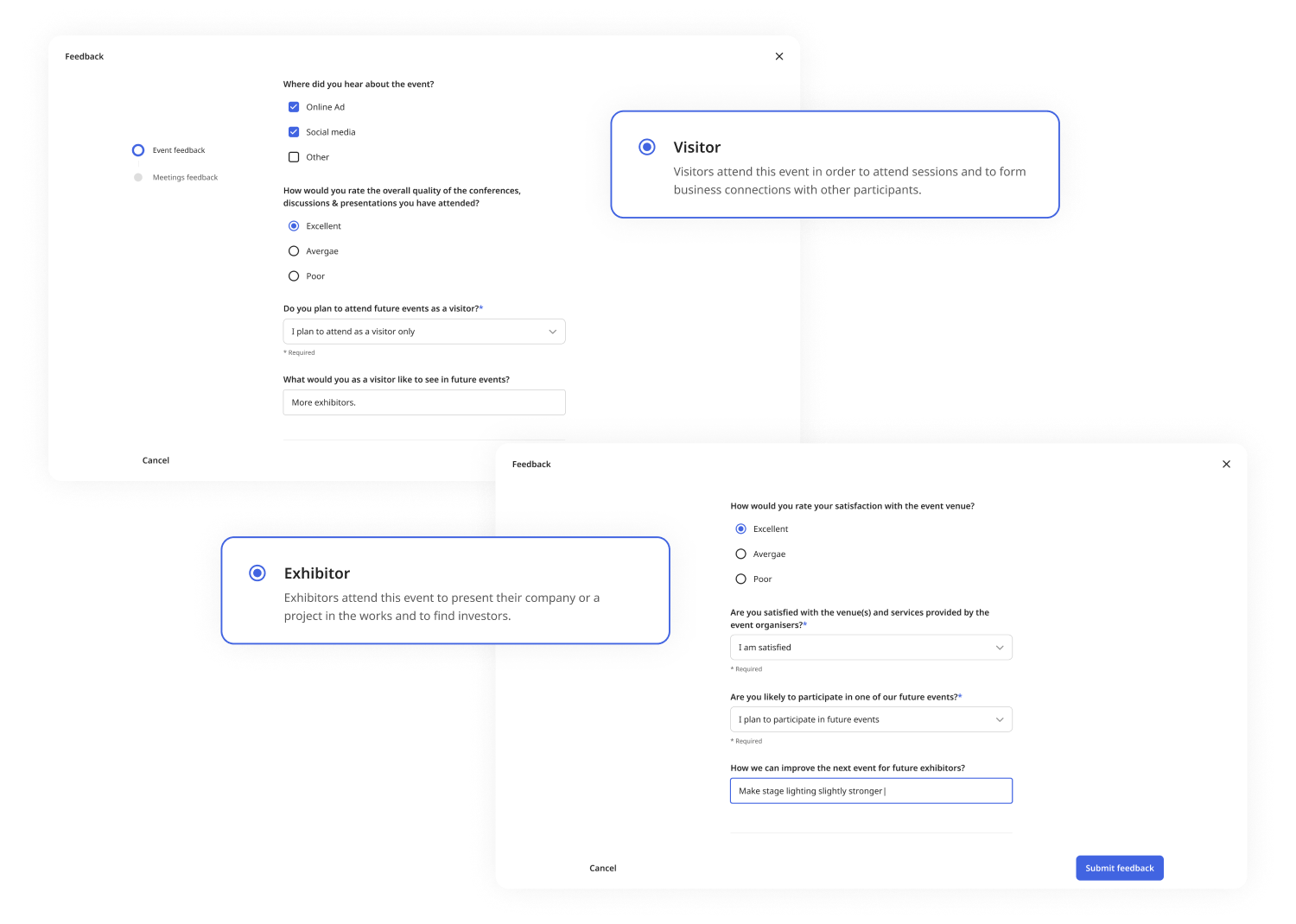 Targeted Questions
Create Separate Surveys Based On Your Participant Groups
Survey questions can be configured so that they are visible to certain participant groups
Create questions for specific participant types
On hybrid events, create separate questions for in-person and remote participants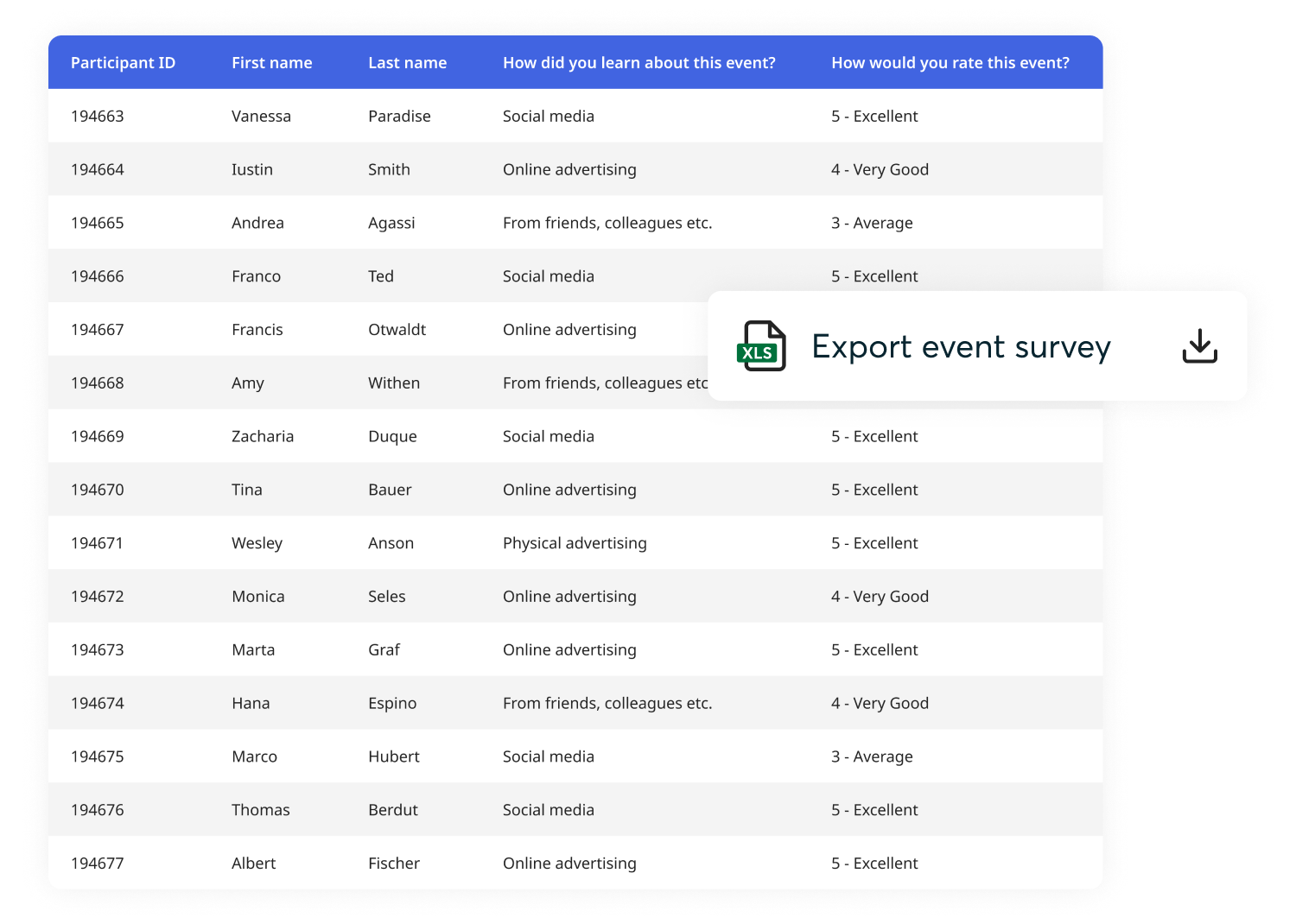 excel export
Export All Survey Results In A Single Excel File
Download all survey results as an Excel spreadsheet with just one click
Use the spreadsheet to create rich reports that can help you for the next event
Knowledge Is Key, We Happily Share It