Sponsors Page
Highlight Your Event
Sponsors

With A Dedicated Page

Big names are important. Make them feel seen with a separate sponsors page where you can promote them to the fullest.

Sponsors categories

Dedicated page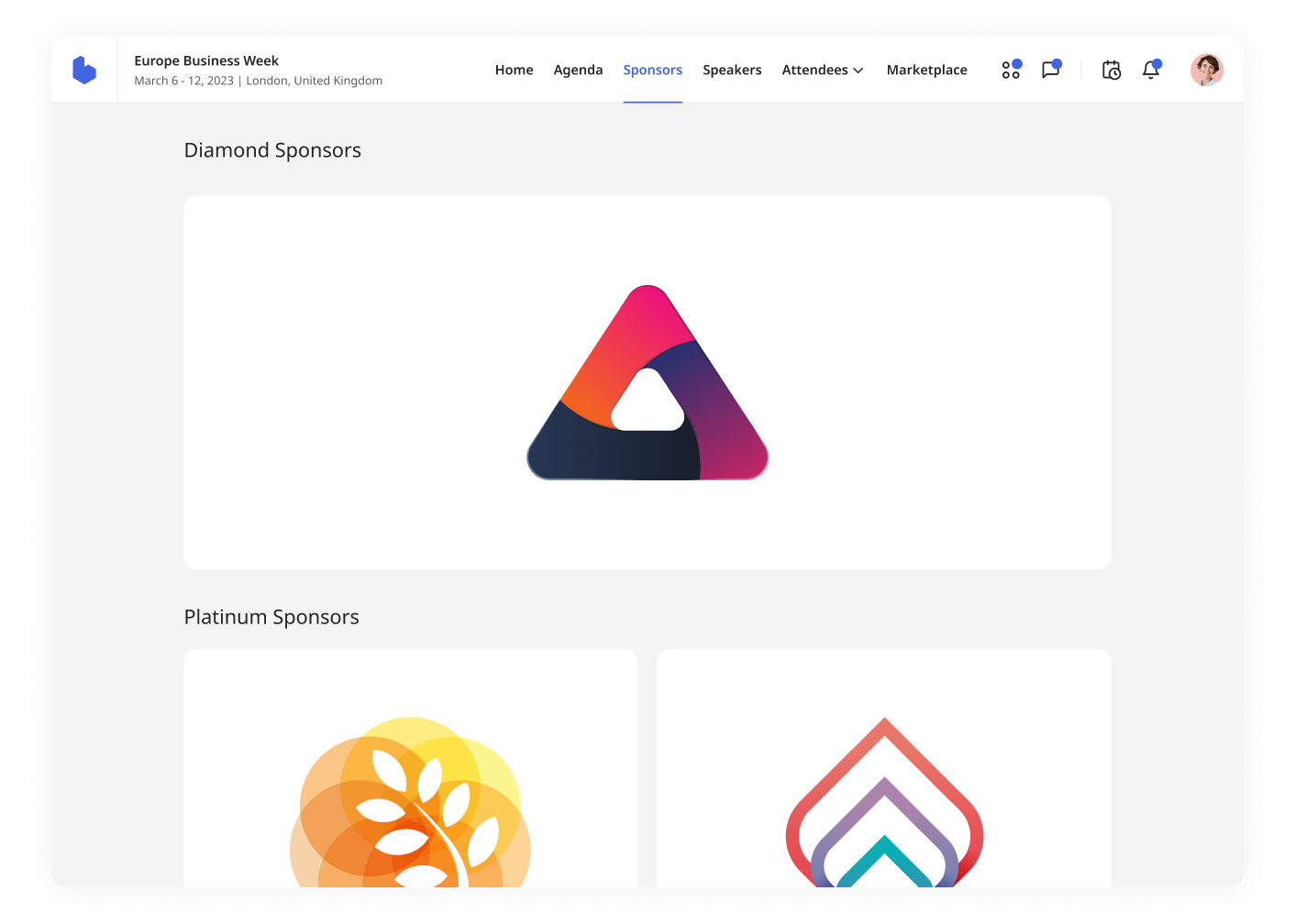 Sponsors package
Show Your Event Sponsors In All Their Glory
Attract more participants and drive more traffic to their company profiles with a dedicated page. Enhance their presence on the event by making them more prominent and get more recognition.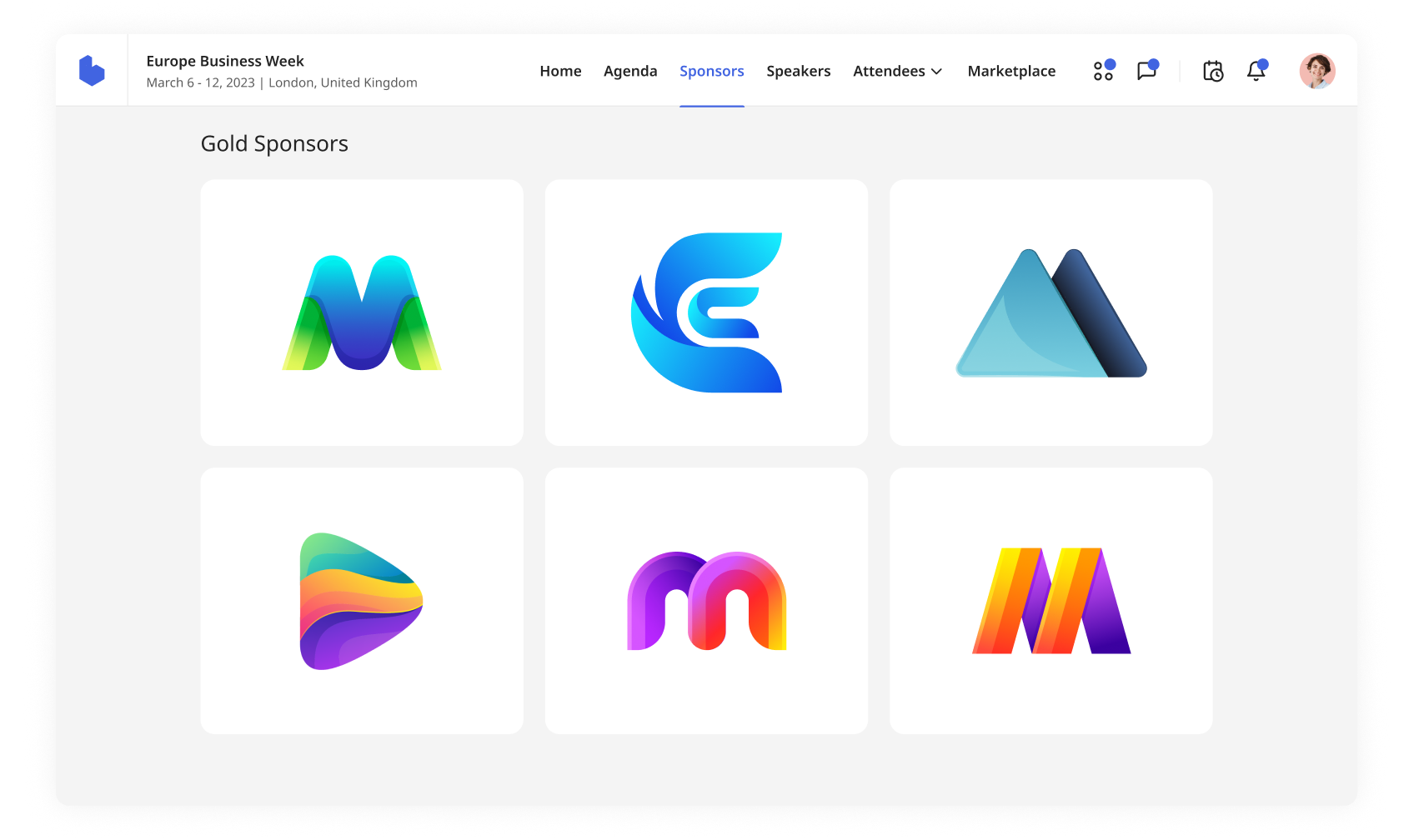 All event sponsors are listed on a single page with the goal of increasing their brand visibility and expressing their significance to the success of your event.
Sponsors can be categorized according to their importance.
Each logo listed on the sponsors page is clickable and leads to the company profile of the sponsor where they can add rich content and attract visitors.
Knowledge Is Key, We Happily Share It