Session management
An Interactive
Event Agenda

That's More Than A Schedule

Leave bulleted lists in the past. Build a rich and interactive agenda comprised of sessions that are customizable through a variety of different settings.

Sales kontaktieren

Agenda Builder

Rich Content

Personal Agenda Maker

Locations

Tracks

Topics

Speakers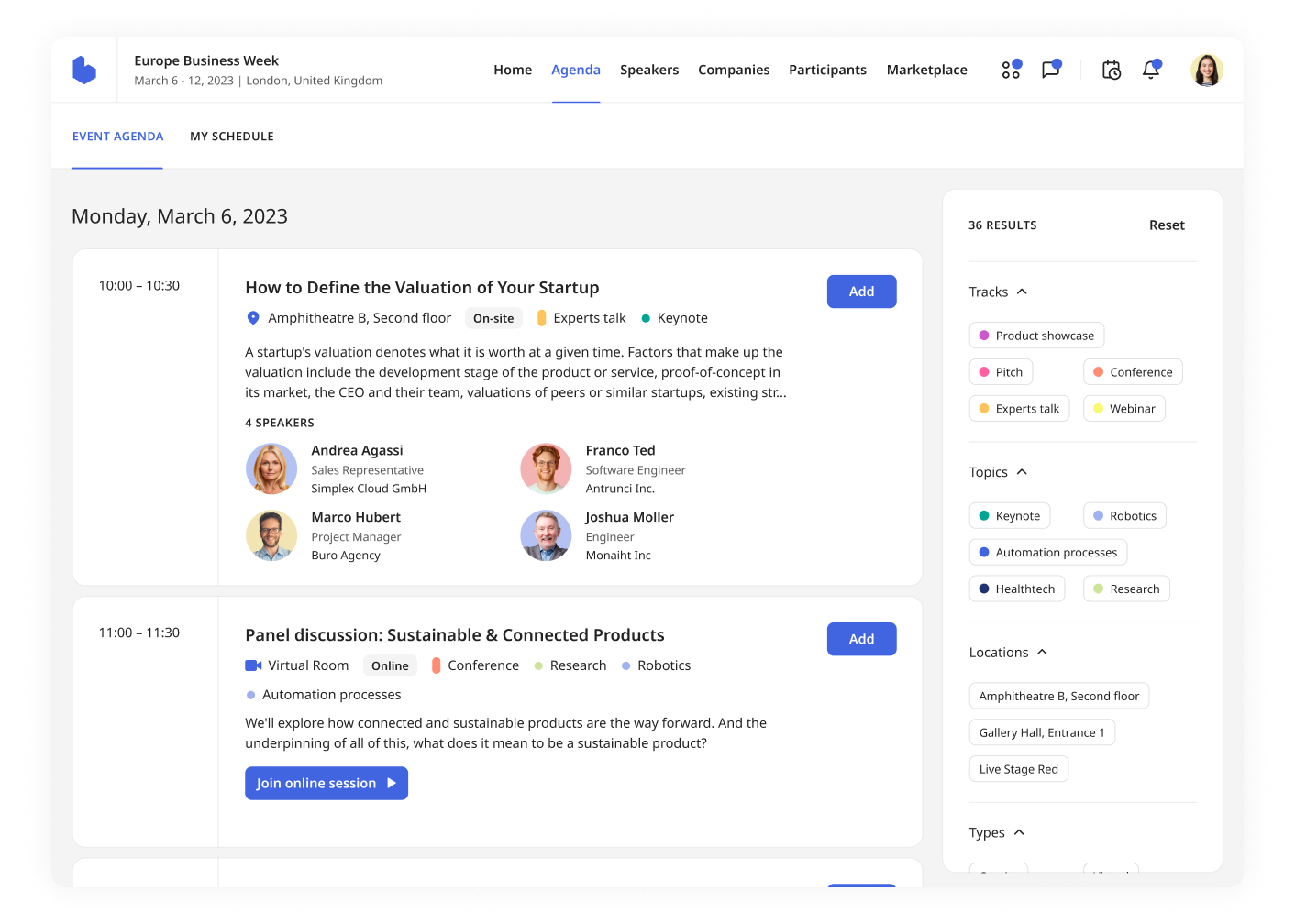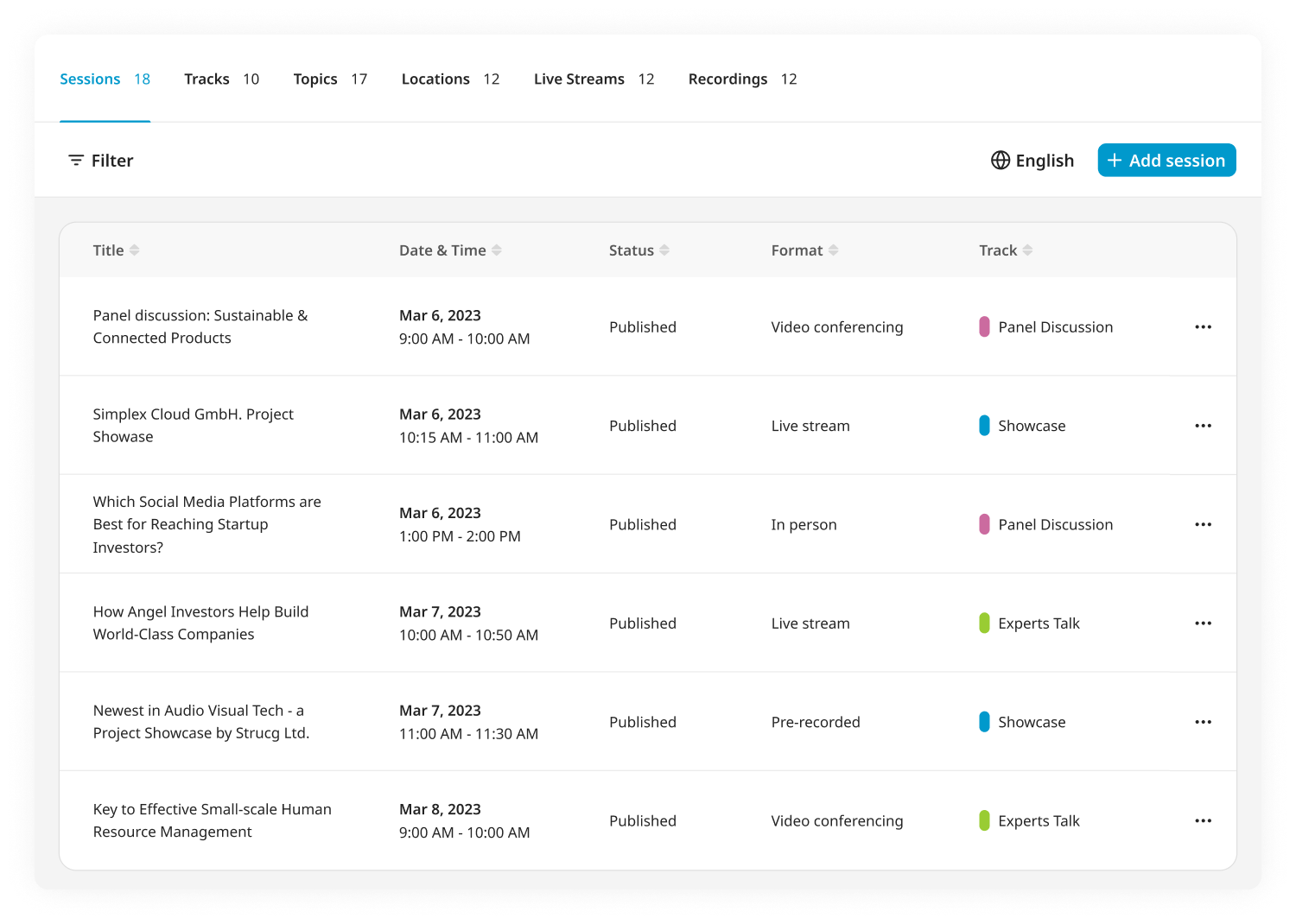 Agenda Builder
Create Sessions To Build An Interactive Agenda
Sessions are used as building blocks for your event agenda
Distinguish between meeting sessions and regular sessions which are tipically used for workshops, conferences, roundtables, etc.
Add relevant information about the time, location, and participant limit of each session
Rich Content
Enrich Your Agenda With Relevant Content
Set up additional classifiers such as track or topics to categorize your sessions efficiently.
Create rich session descriptions and add pictures, videos, or files to captivate your participants attention.
Highlight you speakers on the event agenda to attract more participants. Speakers profiles are linked in the session info making it easy to get more information.
Give more visibility to companies hosting your sessions by displaying their company logo linking to their organization pages.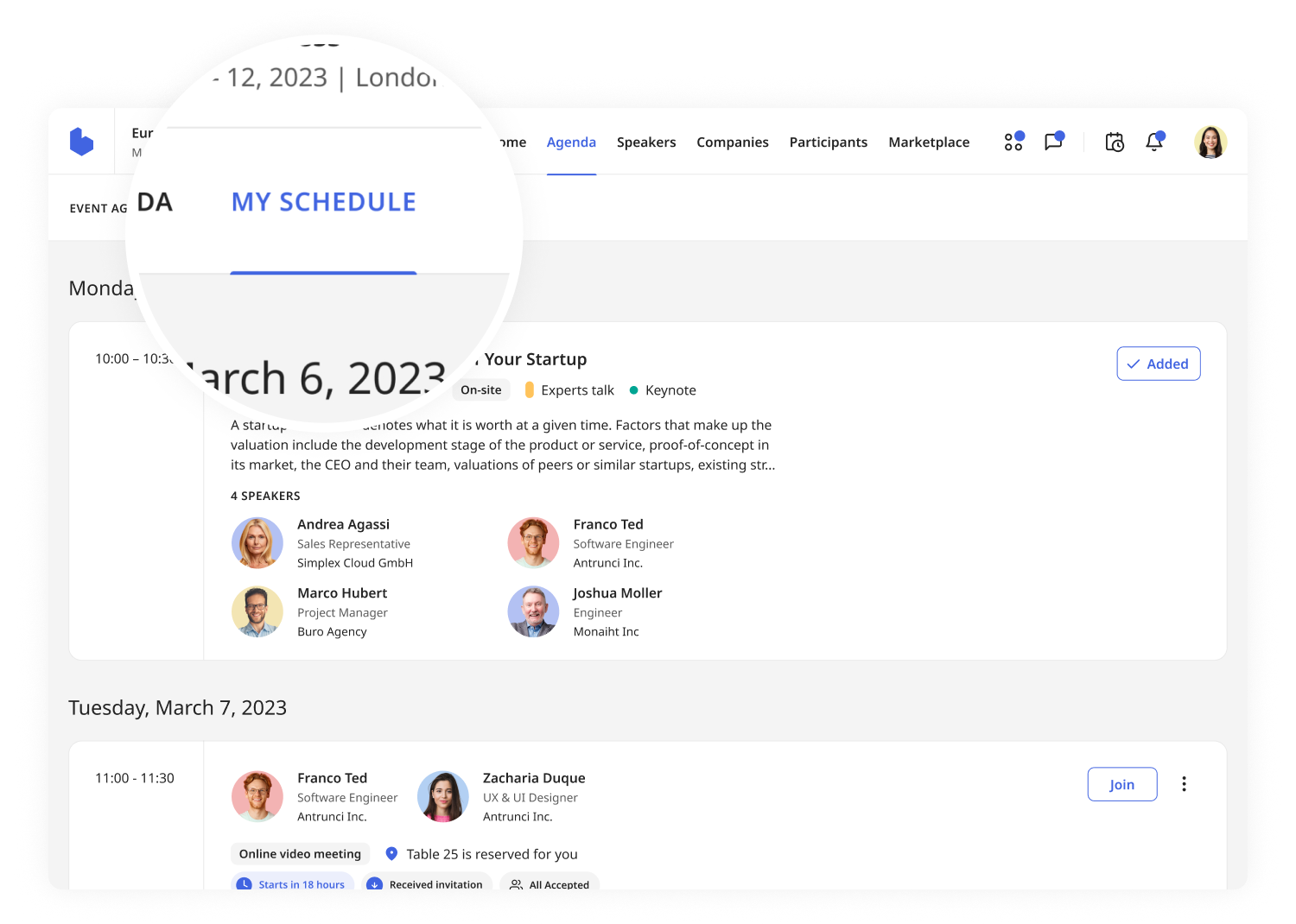 Personal Agenda Maker
Encourage Participants To Create Their Own Agenda
Participants can add sessions to their own agenda with just one click
Meetings are automatically added to "My Agenda" so each participant has their own personalized event schedule
You have insight into each participant's agenda, giving you valuable information about which participants attend which session
Participants can also print out their agendas in PDF form, or you can do it for them and hand them out as they arrive at the event location
Knowledge Is Key, We Happily Share It