In-person Check-in
Reduce Long Lines With An Automated Event
Check-In

Process

Take your participant management on an in-person networking event to a new level. Quickly and effectively check participants in as they arrive at your event.

Sales kontaktieren

Manual Check-In

QR Code Scanning

Badge Printing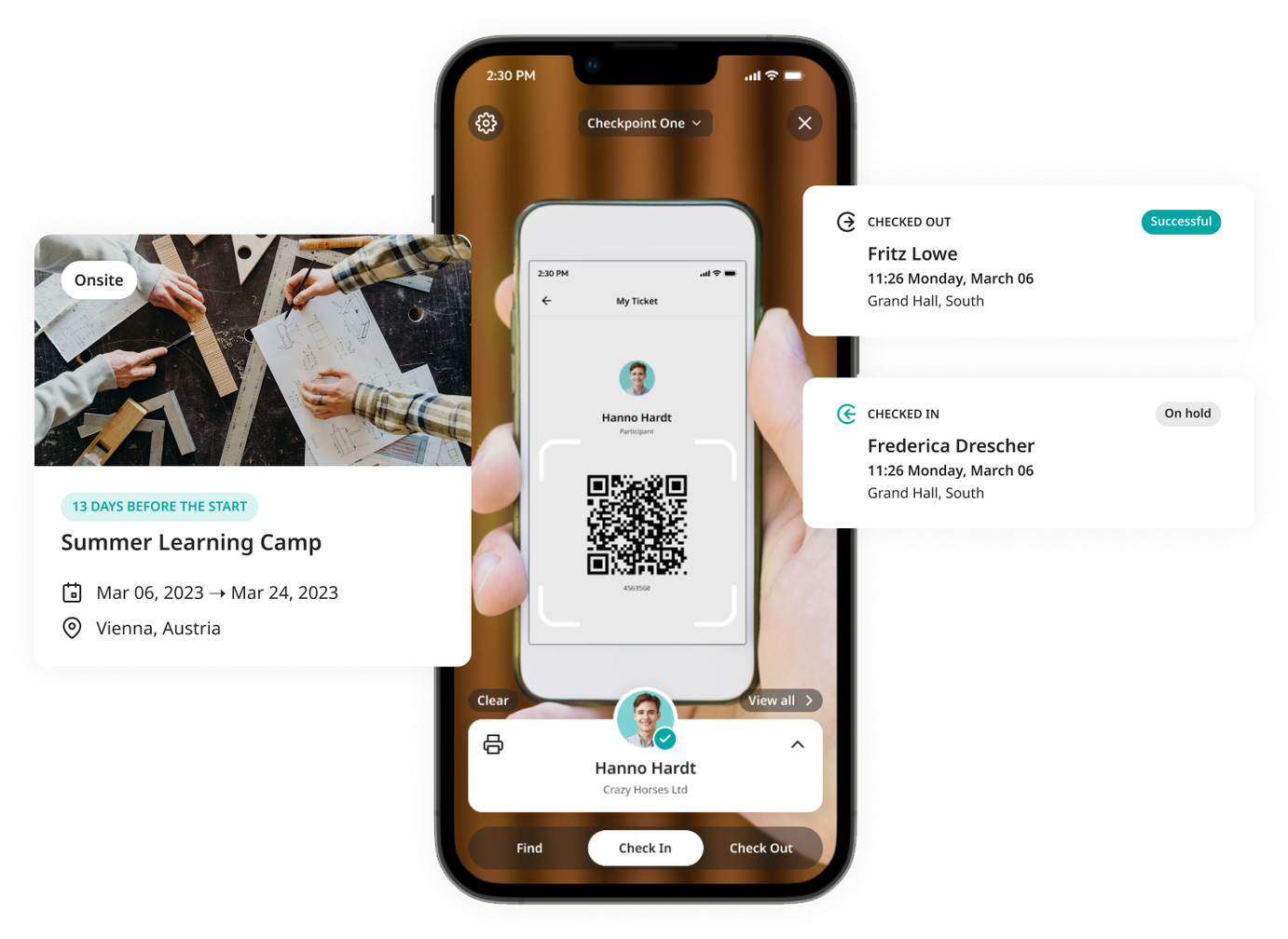 Event Check-In App
Next-Level Onsite Event Management In The Palm Of Your Hand
Utilize the benefits of our event networking check-in features that reduce manual work, simplify and smooth in-person event experience and allow you to relax.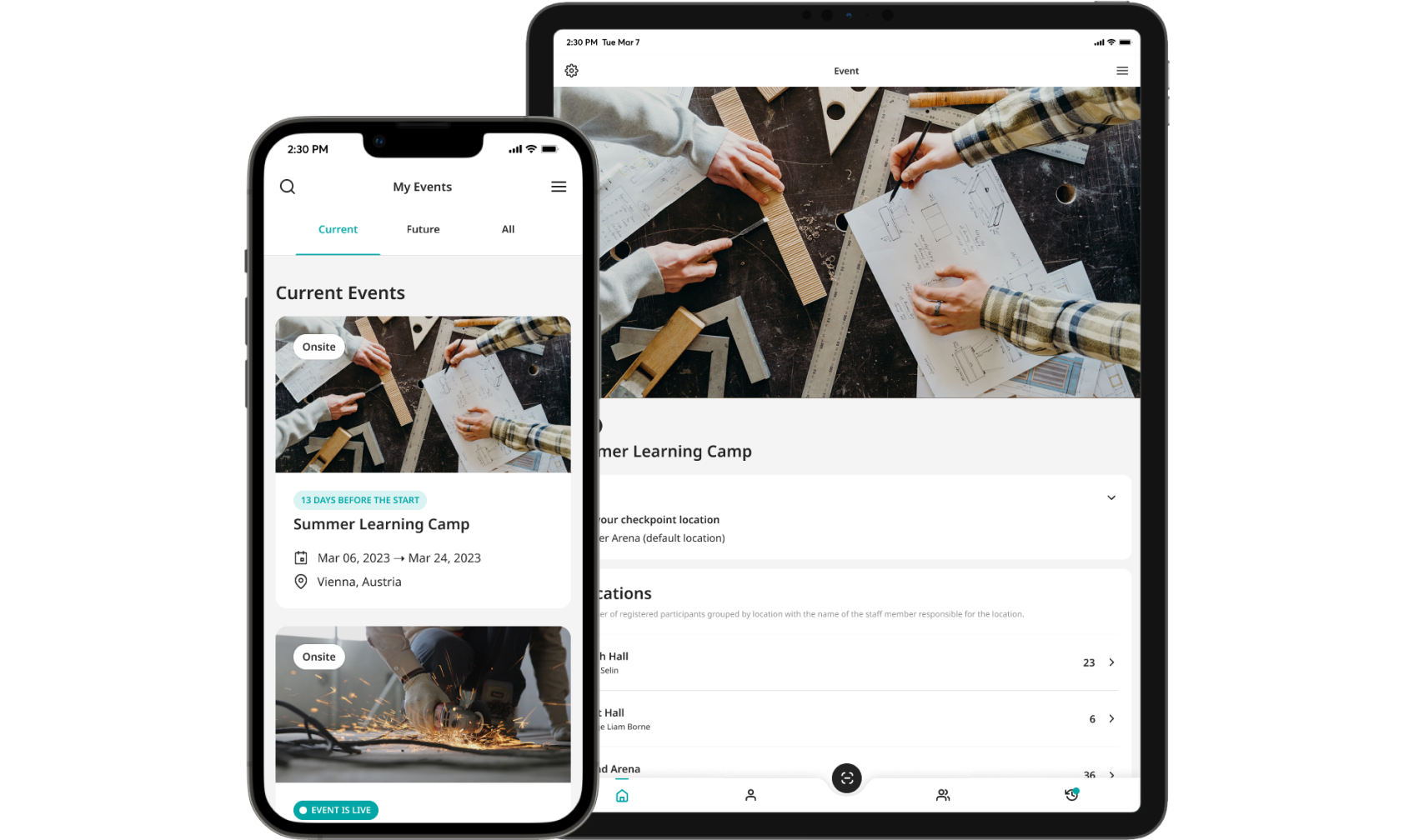 Easily browse and monitor all your networking events through one app. Select one by simply searching for it or browsing through the list of ongoing, future or all events.
Have a clear overview where your participants are. Search, sort, and go through the list of absent and checked in or out participants at the selected location.
Make waiting time and long lines disappear. Use a QR scanner to quickly and seamlessly check-in participants as they arrive by scanning their custom QR code.
Print badges and tickets wirelessly from your device. Find and connect with wireless printers with just a few swipes of a finger.
Keep check-in steady even when internet isn't. Offline mode saves all your check-ins and check-outs. Once back online, changes will be updated and synced with your co-organizers across devices.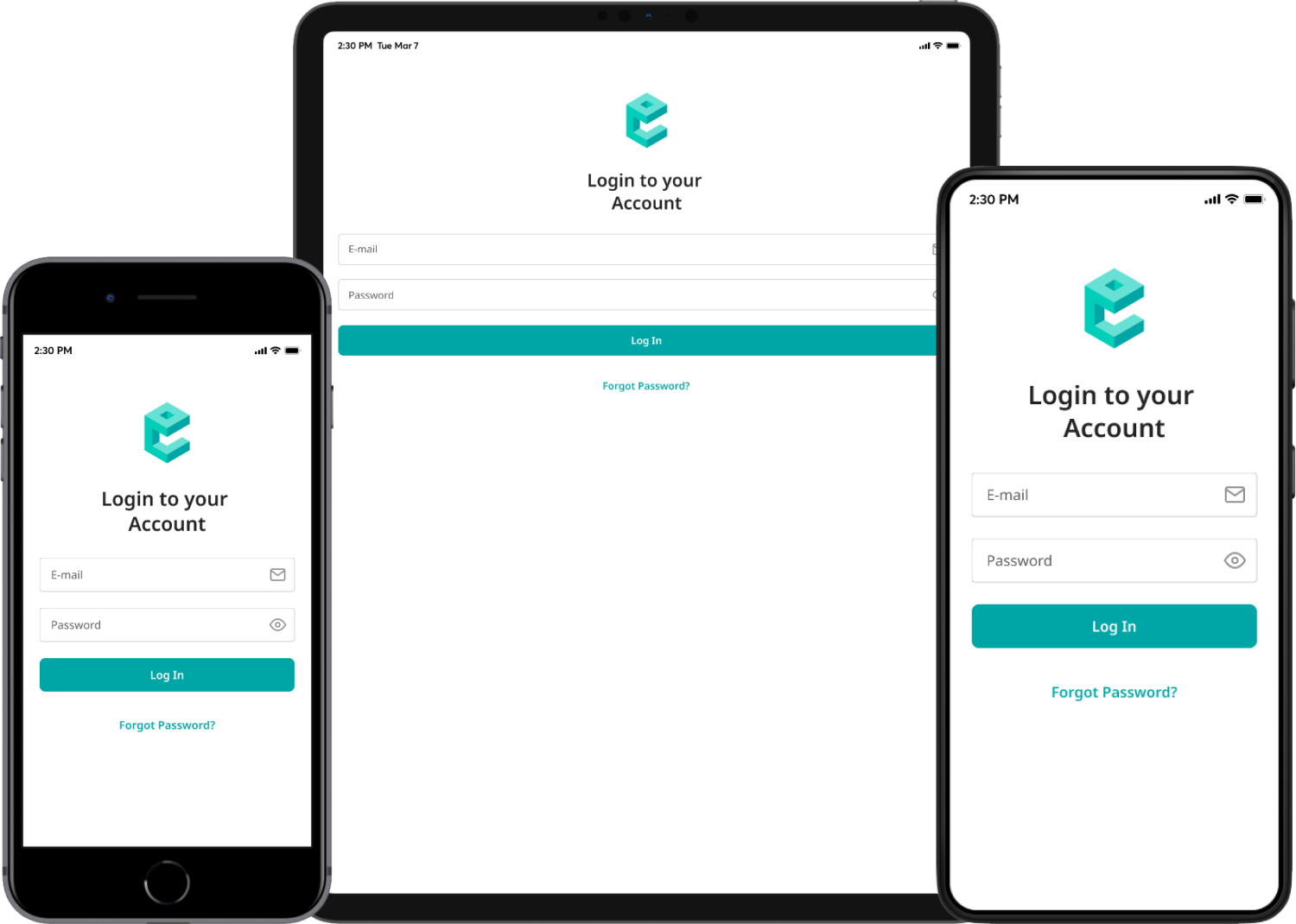 Cross-device compatibility
Event Mobile App on Your iOS or Android Device
Knowledge Is Key, We Happily Share It