Companies
Rich
Company Pages

For Increased Visibility

Allow participants to create company profiles rich with content and add another layer to participant management.

Company Representatives

Company Profile

Marketplace

Profile Administrators

Representatives

Reusable Profiles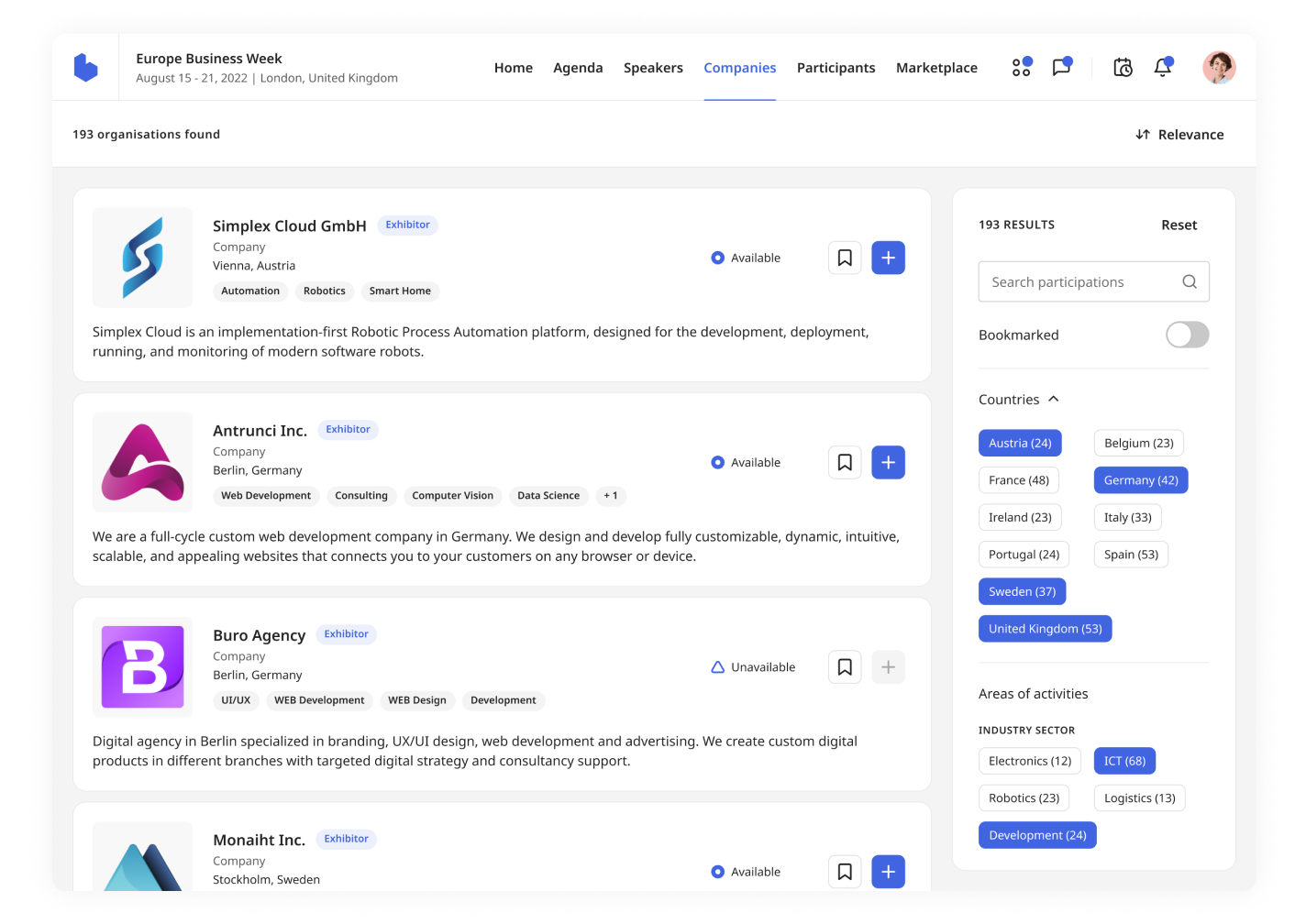 Rich Company Profiles
Give Companies An Extra Layer Of Importance With Extra Content
Dedicated company pages contain organization related information. You determine what kind of information will be displayed on the profile and how it's structured.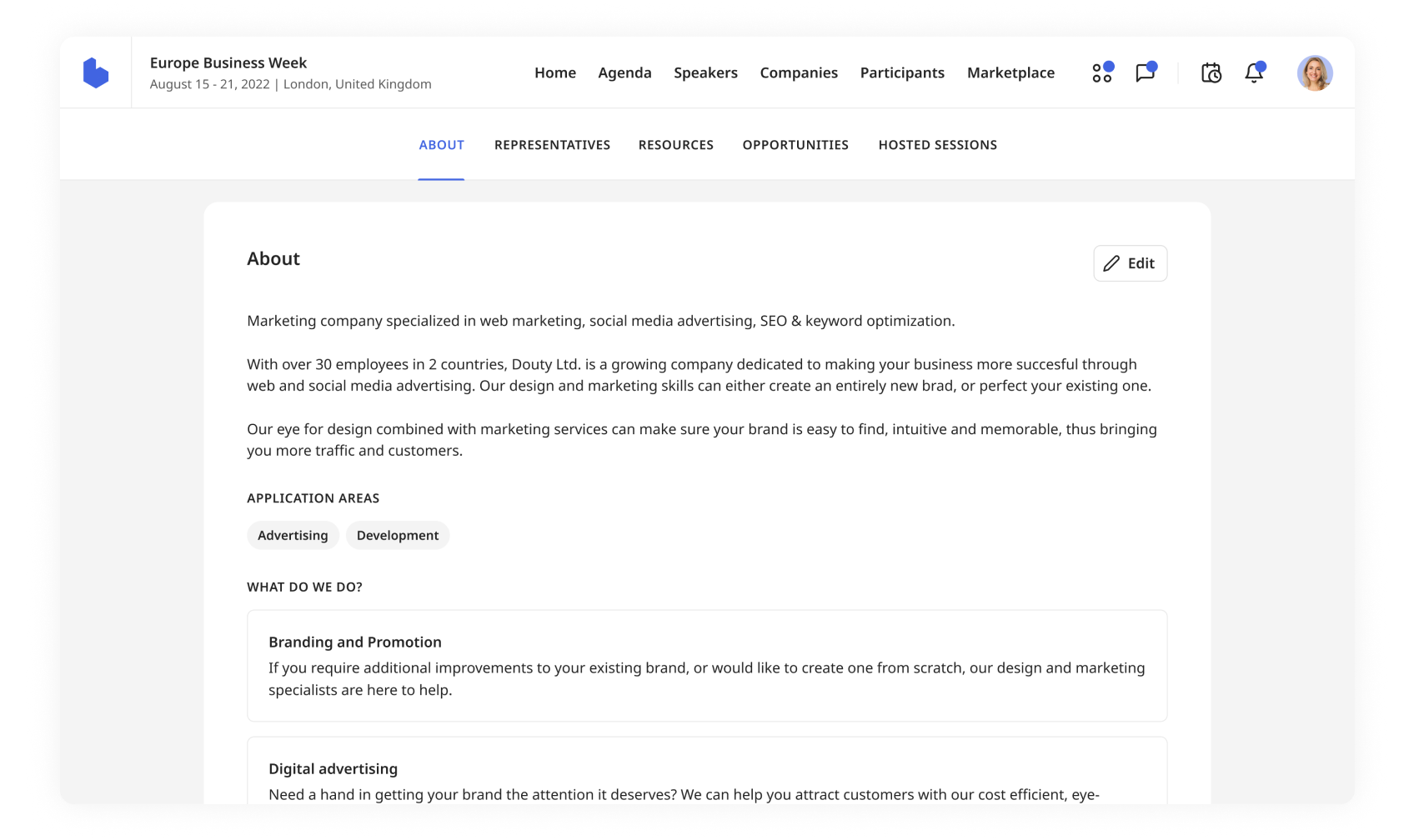 Participants can create a company page and add a detailed description, select areas of activities, describe what they are looking for or offering, and upload files and resources
Participants from the same company are listed on the page as representatives. Other participants can schedule a meeting with them, start a conversation, or bookmark the profiles to get in touch later.
Set up custom fields to define what the company page will look like and what additional information participants need to provide in order to create it.
Participants can add logos, cover images, social media links, and other resources to increase their company's brand awareness.
All marketplace opportunities created by the company representatives can be shown on the company page, providing a clear overview of what the company is offering or looking for
Put a spotlight on selected companies or exhibitors by connecting them with sessions and workshops, which will also be shown on their company pages.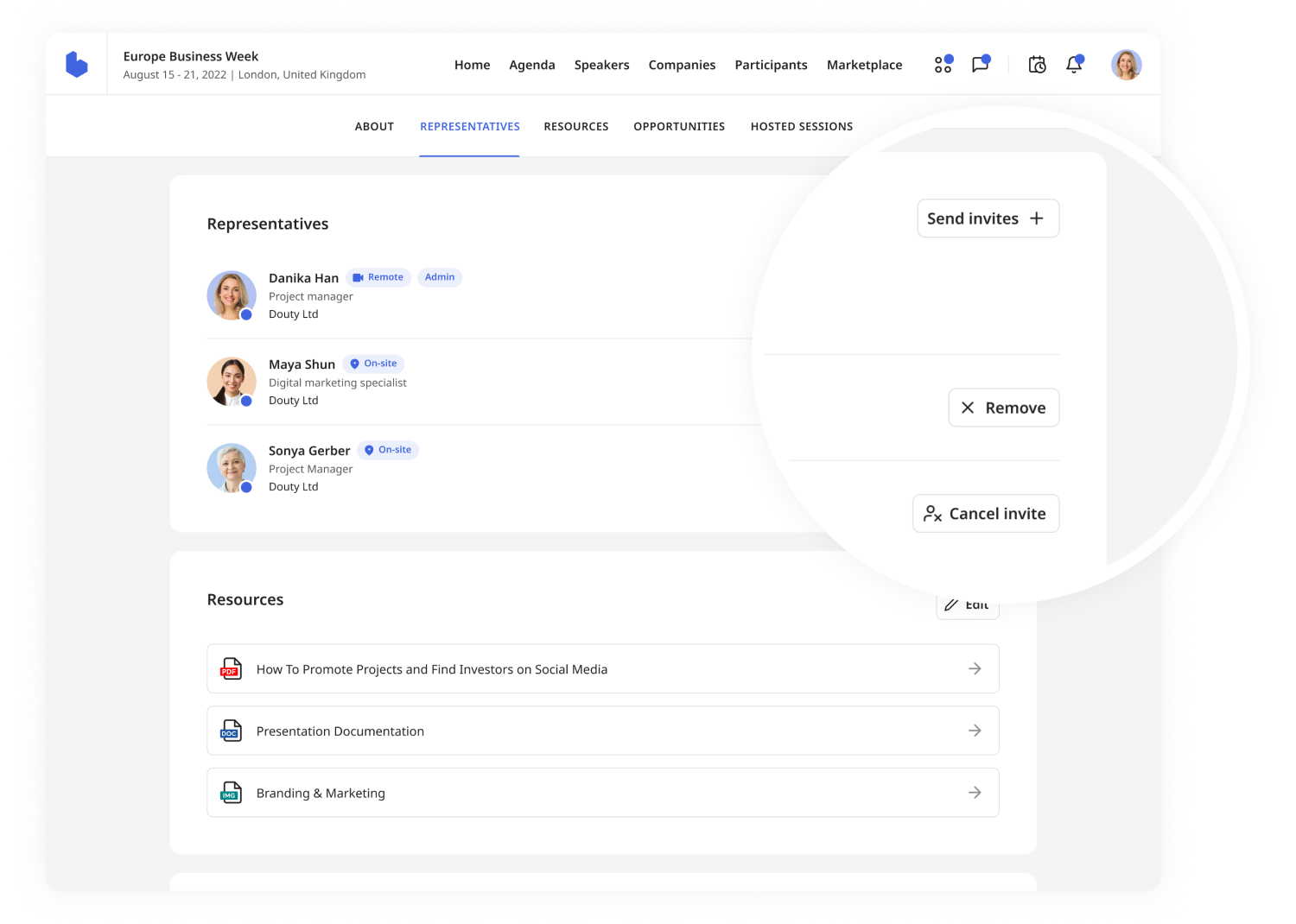 Company Representatives
Company Representatives Share The Same Company Profile
In addition to their participant profiles, all representatives can share a company profile
Other participants have a clear overview and can decide which representative(s) they want to meet
Company representatives can invite their colleagues directly from the company page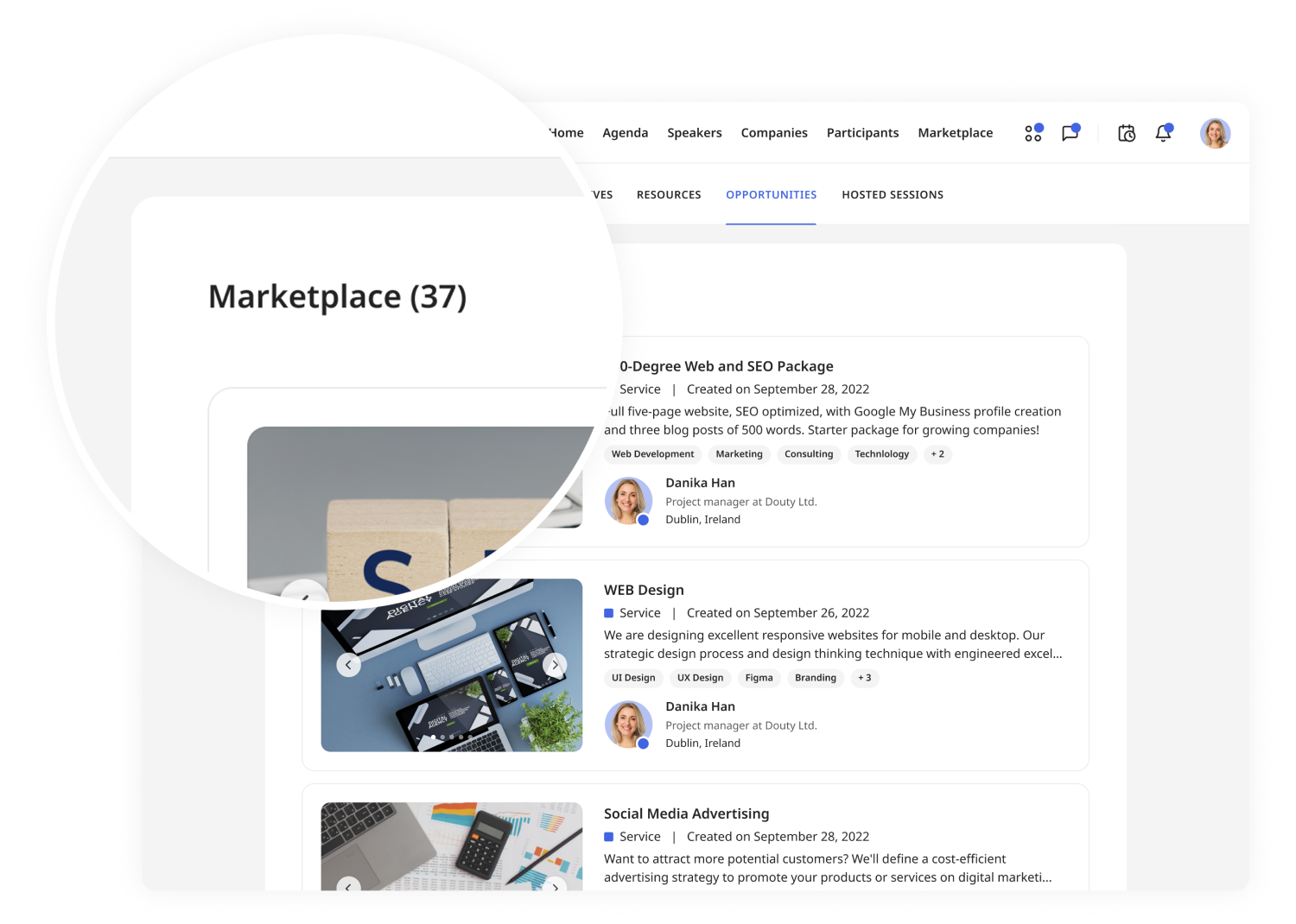 Marketplace
All Marketplace Opportunities Gathered In One Place
All marketplace opportunities created by the representatives are listed both on the participant profiles and their company page
Entries are also shown on the Marketplace page where participants can filter and search for business opportunities they are looking for
Participants can publish or unpublish opportunities and use them on various events across the platform
Knowledge Is Key, We Happily Share It