EBSCON 2023
11 October 2023|
8010 Graz, Austria
Messeplatz 1
Messecongress Nord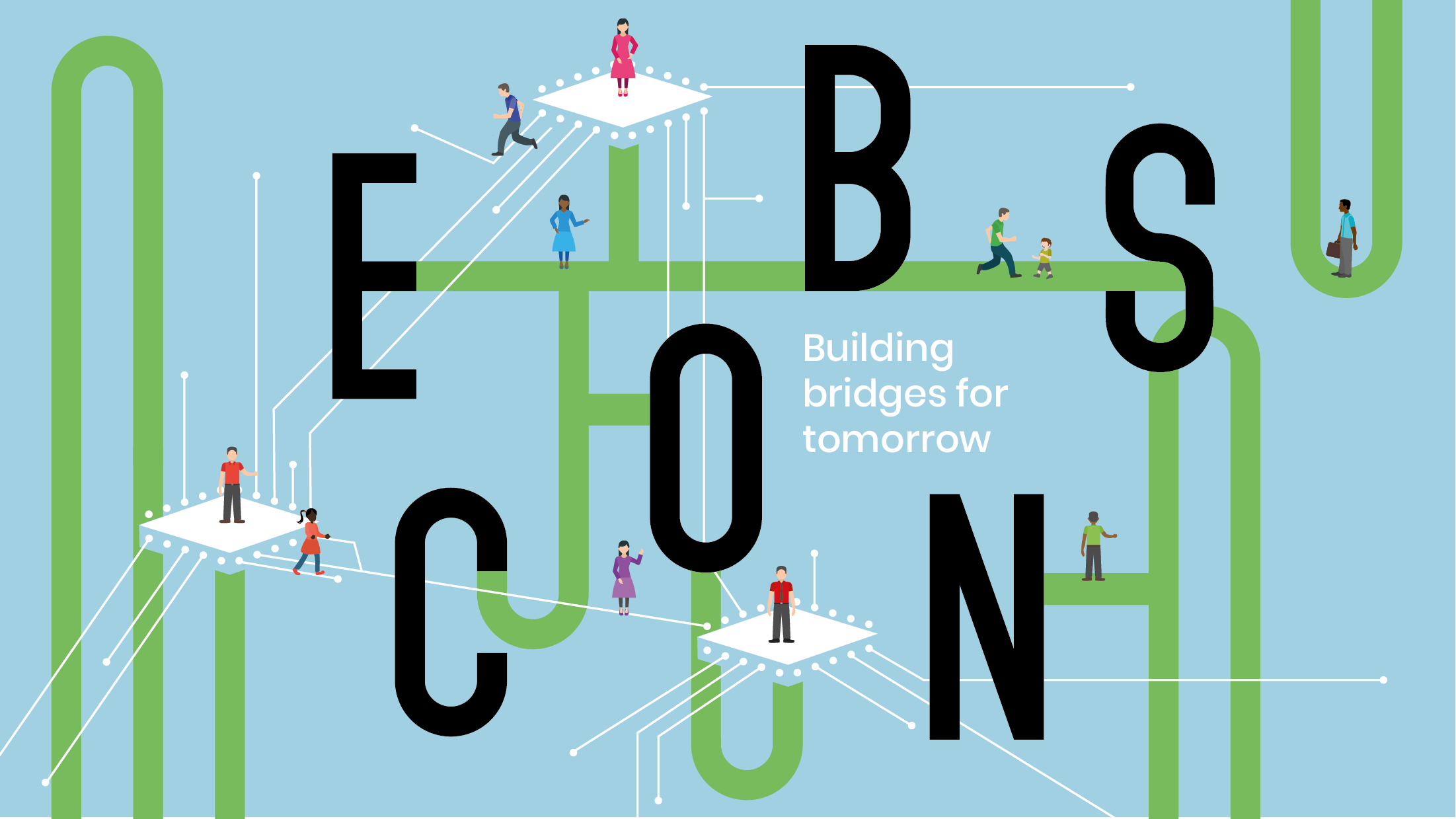 Welcome to the Electronic Based Systems Conference
Inspiring plenary sessions, informative workshops and targeted 1:1 meetings promises knowledge gain and new business contacts.
The match-making event brings together companies, research institutions and public authorities. This is a unique opportunity to generate new business contacts and contracts. The model is time - and cost efficient and result in business! Meetings will take place in a dedicated area and will be arranged in advance by means of this website.
EBSCON – Building Bridges for Tomorrow
A one-day event connecting the European tech industry for a sustainable future.
One Day – One Goal – One Mission: The world needs EBS more than ever. With less than 10 years left to reach the Sustainable Development Goals by the UN and major setbacks in the wake of the pandemic and the tense political situation spurred by the conflict between Russia and Ukraine, we are in the need of rapid solutions touching upon all sectors across industries and research. Putting the focus on the microelectronics and EBS industry, the EBSCON 23 sets the scope beyond European borders searching for sovereignty from rigid and unstable supply chains, discusses European initiatives such as the EU Chips Act and delves into the key topics of security and sustainability. Once again, the Silicon Alps Cluster, Austria's biggest and most powerful high-tech network organization, has invited top speakers in the field to give inspiring lightning talks, showcase success stories and put their heads together in vivid panel discussions moderated by Daniel Cronin to come up with solutions.
The EBSCON is a matchmaking event that delves into domains of our public and private lives where electronic components and systems have a major impact. Accordingly to the slogan "building bridges for tomorrow", the common understanding of all participating companies is that the challenges we are facing now and in the future can only be met in combined strength. Therefore, the EBSCON unites the tech industry in the common goal and their responsibility to provide technologies that are trustworthy, secure, smart and sustainable. In this context, the EBSCON sheds critical light on the key concepts of Security of Things, Circular for Zero and EBS Leadership.
more info on: www.ebscon.eu
Why participate?
As corporate - find qualified business, research and innovation partners As researcher - find industry partners for cooperative projects As online participant - get inspired by the keynotes and find business partners during effective one-to-one meetings online All: join the mission, help to build bridges and create an impact for tomorrow
How can you benefit from this event?
Discuss and showcase your products, projects, services or business needs to other participants Initiate and arrange pre-scheduled 1:1 meetings at the event and online Discuss opportunities in a time and cost-efficient way
Green Event
Our event will be a certified Green Event, therefore we value to keep our footprint as small as possible. The Congress Graz is considered a Green Event Location and in catering we pay attention to regionality and seasonality of the products. The greatest possible conservation of resources is taken into account in terms of technology, printing and location. We kindly ask you to travel by public transport, bus & train: streetcar station Stadthalle (Line 4). Arrival and access to the entire venue is barrier-free. For further infomation please contact Vanessa Groß (+43 664 166 5 766, vg@jack-coleman.com)