16 October 2023 - 20 October 2023
France
Genopole Partnering Week 2023
Welcome to Genopole Partnering Week !
#Healthtech #Bio-Based #Foodtech #Greentech #IA Biotech
Corporate groups and investors in biotech, sign up for our Partnering Week for 5 intense days of connection:
with 50 startups accelerated at Genopole

for collaborations (financing, production of proof of concept, R&D collaboration, licensing, scale-up, commercialization, etc.)
Discover 50 inspiring start-ups accelerated by Genopole!
Decarbonising industry, promoting our health independence, inventing new biotechnological processes… we invite you to explore an abundance of innovations linked to major national and global challenges.
Testimonials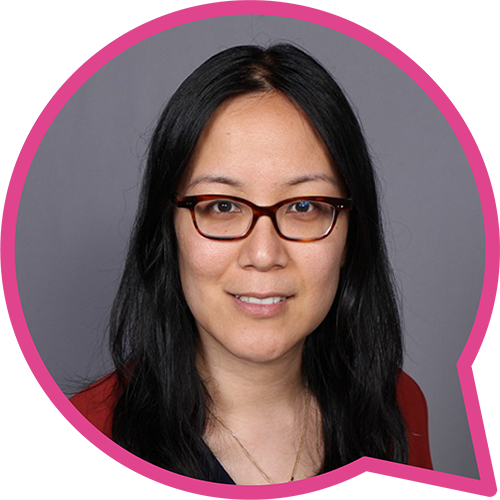 Hélène Virasith, Investor Relations Manager | Genopole
"Seize this opportunity to discover and discuss directly with our 50 innovative biotech startups!
We are here to facilitate your scouting for technological collaboration and/or investment during this event and beyond it.
Let's keep working to push forward innovations! "
Marion Bazille, Program Director | Big Idea Ventures
"Partnering Week is an excellent event for us to meet qualified startups incubated by Genopole. We know that these startups are working on very complex technologies that give them a strong competitive advantage in fields and high barriers to entry. We've already invested in a number of startups that were incubated at Genopole. We are looking forward to this new edition in October!"
Thibault Vanvincq, Investment Partner | JoyancePartners
"Our collaboration works well with Genopole, which regularly introduces us to companies that correspond to our investment theses. Partnering Week is the right format to contact a pre-selection of companies. This is an interesting opportunity for our fund, which wishes to invest in more French start-ups, at their early stage. Our guideline is well-being with a very scientific angle: physical and mental health, the microbiota, the development of alternative proteins…".
Alexandre Jouvé, Principal Investment Director | Theodorus
"Genopole is a real facilitator in sourcing what we are looking for: new technologies that will impact the future of health. Our fund Theodorus invests in early-stage biotech and medtech companies. We know that the accelerated companies at Genopole have a serious project. It is a badge of quality for us."
Discover 7 of our startups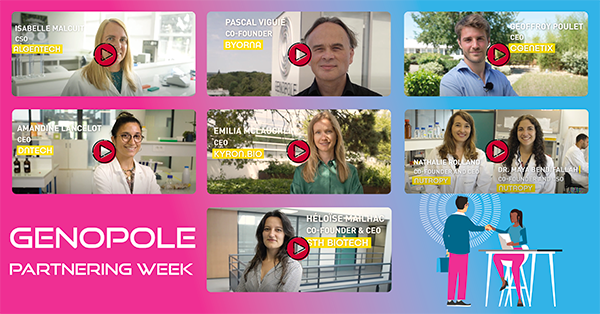 Find out more about seven of these start-ups and their directors, who passionately develop their biotech innovations to improve our health and protect the environment.
Virtual matchmaking events - How do they work?
A matchmaking event is a quick and easy way to meet potential cooperation partners.
30 minutes run fast, but they are enough to build first connections before the meeting ends and the next talk starts.
Registration
Register via the Register button in the upper right corner.

Publish a business profile to showcase your needs
Create a clear and concise business profile to raise your visibility on the b2match platform.
Your profile should describe who you are, what you can offer to potential partners, and who you want to meet. A good profile will generate significantly more meeting requests. 

Browse profiles of attendees
Go to the Participants list  or the Marketplace page to find out who is offering interesting and promising business opportunities.

Send & receive meeting requests
Browse published participants profiles and send meeting requests to those you want to meet during the event. 

Matchmaking Event
Access your meetings in My Agenda, where you have your complete schedule for the event and the list of your meetings.
Check your camera and microphone and don't be late!
For futher information, visit our FAQ!
Happy matchmaking!
Ours Partners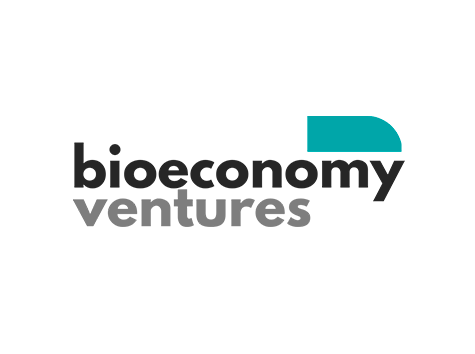 BioeconomyVentures
This event is part of the "Explore & Expand" workshops of the European "BioeconomyVentures" project. 
As ambassador, Genopole is helping to simplify access to funds for bioeconomy start-ups and spinoffs,  contributing to the development of the European bioeconomy ecosystem.
Bioeconomy For Change
B4C, partner of this event, supports all innovations in the development of biomass.
The ambition of the B4C network?
To make France one of the world's leaders in the development of biomass.
Join them !
A question about the event? Contact us