B2B CITE 23 - III International Congress for Energy Transition
25 October 2023 - 31 October 2023|
31002 Pamplona, Spain
- Palacio de Congresos y Auditorio de Navarra BALUARTE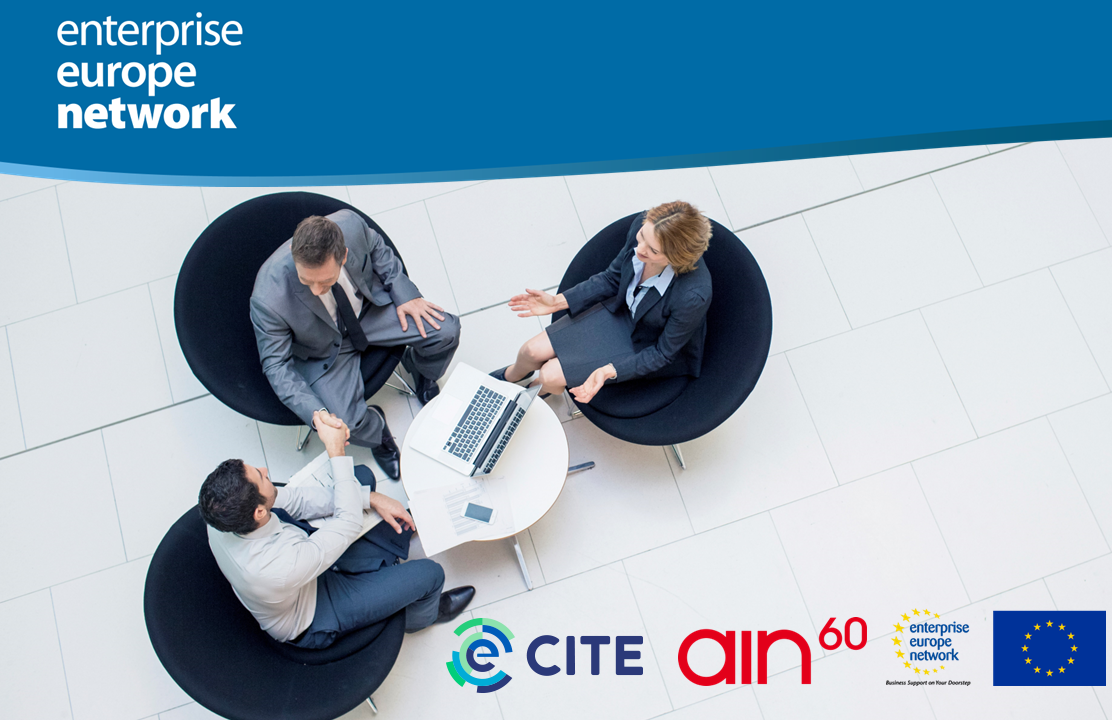 Welcome to the brokerage evente for the III International Industry Congress for Energy Transition, CITE 23!
This brokarege event is organised by the Industry Asociation of Navarra, AIN, as member of the Enterprise Europe Network, the largest European network supporting innovation, internationalisation and competitiveness of enterprises, operating in over 60 countries. 
The CITE is an international event for energy transition that gathers international key stakeholders of the wind, solar, storage and green hydrogen industry. This congress is organised by Enercluster, Navarran cluster of renewable industry, with the collaboration of the Government of Navarra.
The  pre-arranged bilateral meetings offer participants a unique opportunity to find potential partners within the Renewable Energy related sectors, in order to develop business or technological cooperation.
On-site meetings on the 25th of October. The deadline to schedule on-site meetings is the 23rd of October.

Virtual meetings from the 26th until the 31st of October
Register now to secure your on-site and virtual meetings.
How do participants benefit from attending the event?
On-site & virtual networking opportunities. The event provides a great opportunity to meet and connect with like-minded individuals, as well as experts in your field. You can make valuable connections that can help you grow your business:
Establish technological and/or business cooperation

Present your technologies/project ideas/services in bilateral meeting

Meet potential partners for European R&D projects 

Learn about new technologies and solutions
Which key topics will be addressed at the event?
Wind energy

Solar energy

Green hydrogen

Energy storage

Renewable industry
ORGANISED BY:
For further information about this brokerage event please contact:
CITE 23
III International Industry Congress for Energy Transition
CITE 23
III International Industry Congress for Energy Transition